Indoor plants can be some of the best additions to your home, providing a fresh aesthetic to any space. Try hanging plants as a fun option to draw the eye upward and grow some different types of plants.
Once you figure out the best place for your hanging plant, you need to pick out the best planter. There are so many fabulous choices to help you style your plants to match your indoor decor.
Whether you like macrame or simple designs, there is something for everyone. I'll point you to some of the best options for planters online right now, whether you've got a bohemian, modern, or farmhouse style. Here are some of the best and most unique indoor hanging planters.
The 15 Best Hanging Indoor Planters for Your Home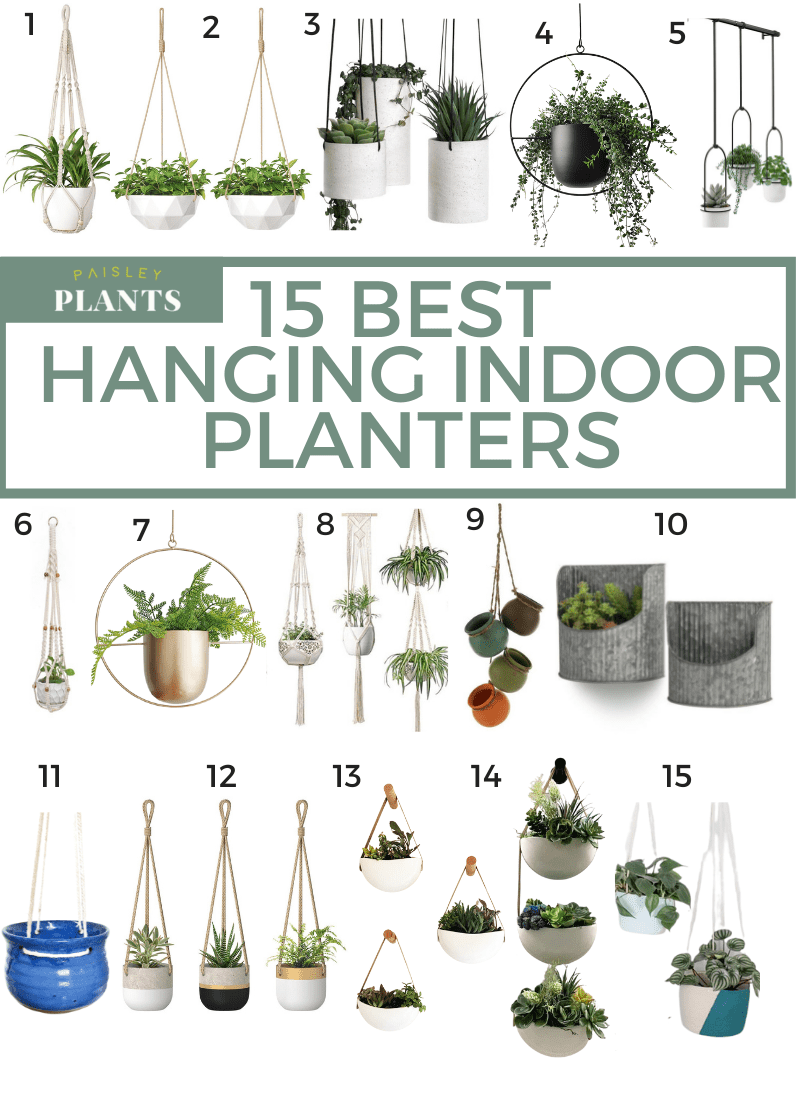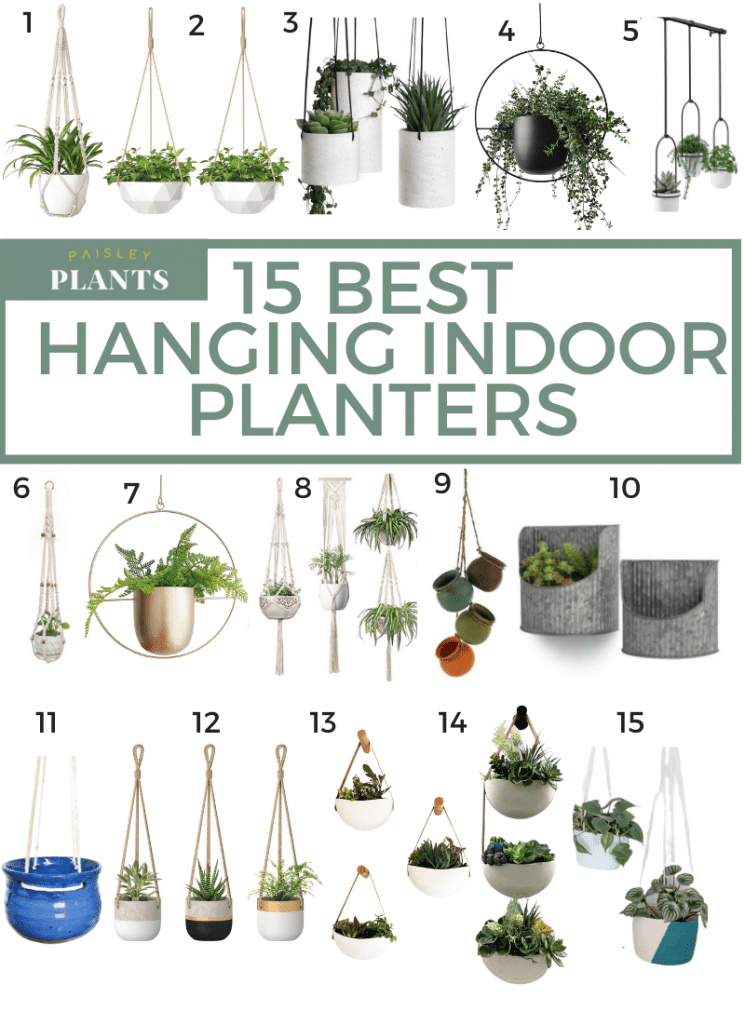 This post includes affiliate links.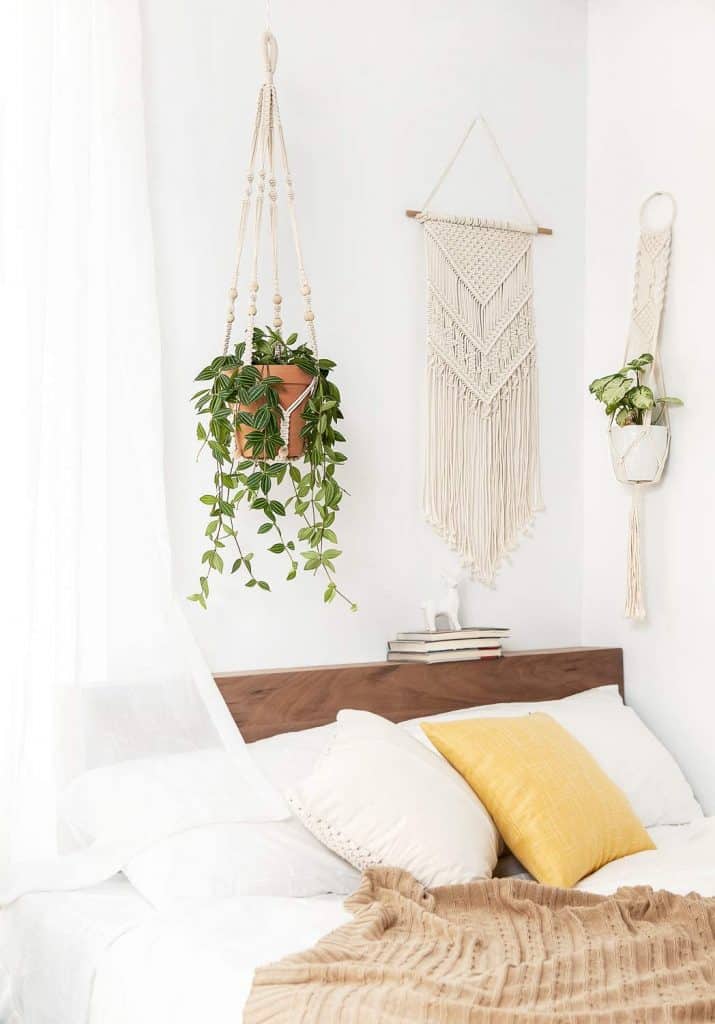 This boho-chic planter is a beautiful choice. The white pot and the ivory macrame fit perfectly together to create the right support for your plant. At less than $10, this bargain pot is 9 inches in diameter and can fit most plants. Reviews say it is sturdy and easy to assemble and install.
You can also make your own macrame plant hanger using this tutorial!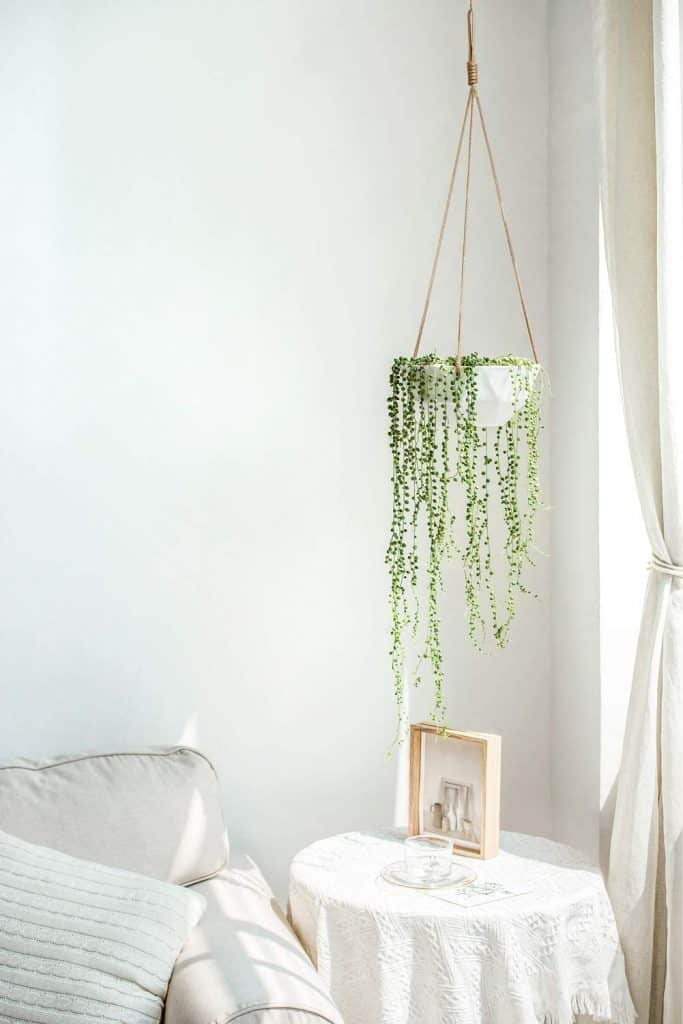 From the same brand as the previous item, this pair of hanging indoor planters is much simpler but offers about the same size for your potted plants.
Each pot has an inner diameter of about 8.5 inches and also features a geometric design, adding a bit of modern personality to your hanging indoor planter.
These can be hung indoors or outdoors, but they're most suitable for plants with shallow roots (something like a neon pothos would be great!) because of the small interior of the pots.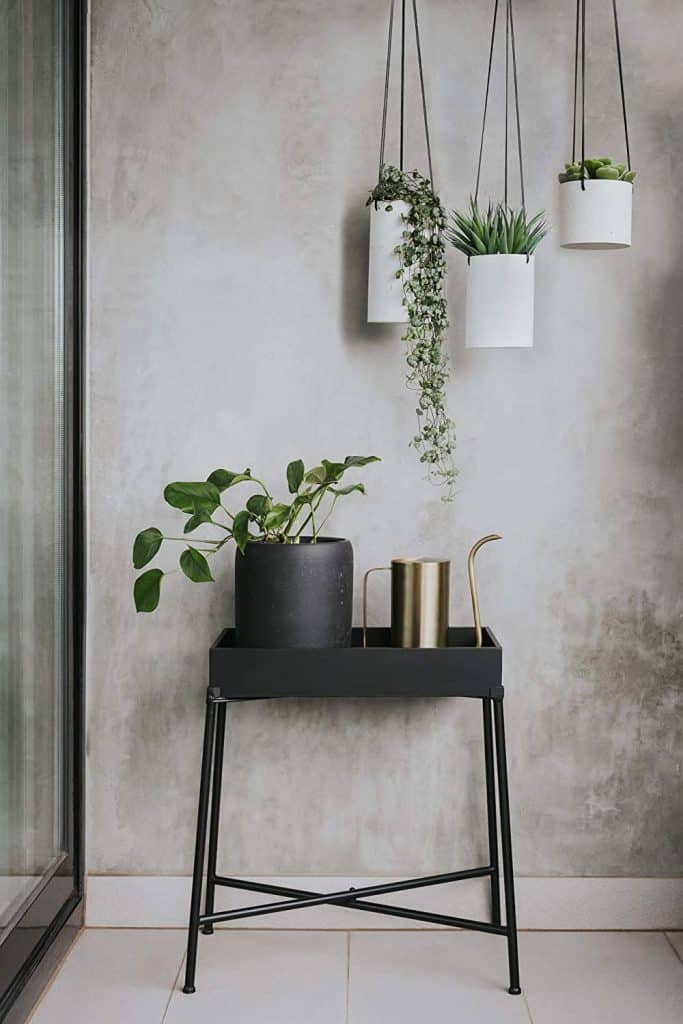 This set of three pots adds a bit of flair to your space and makes it easy to brighten up a room with plants. They come in three sizes and have adjustable ropes to make sure each planter fits your home or office perfectly.
Their cylindrical shape offers a little more room for plants that need more space for their roots.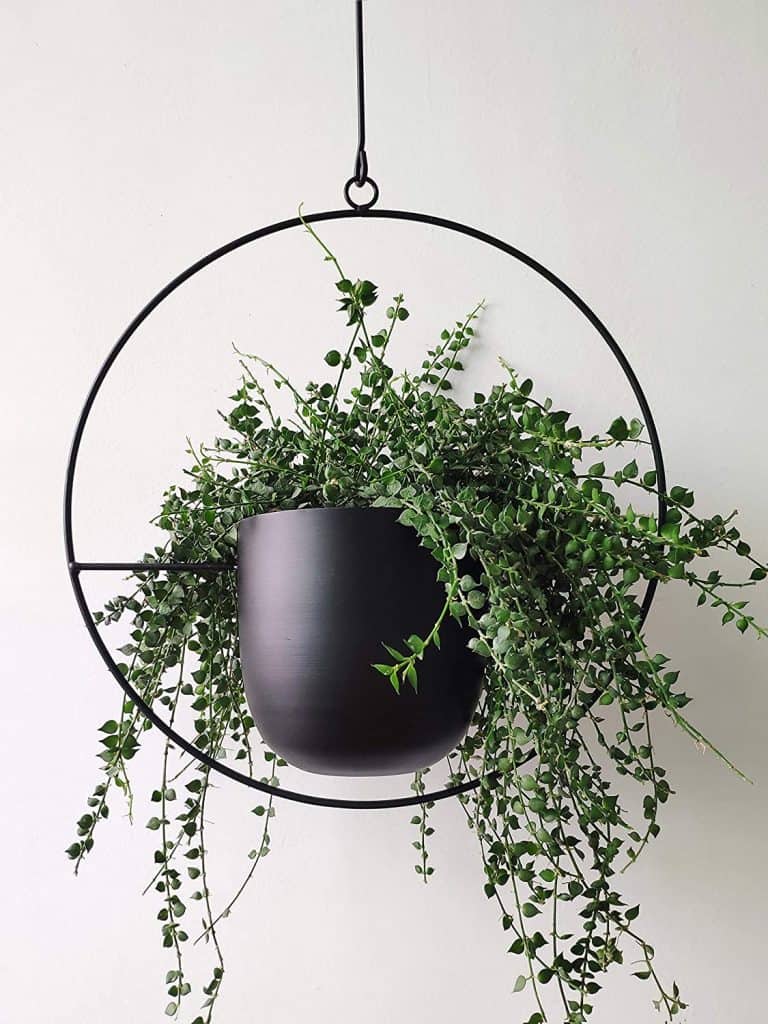 For those who want to enhance their minimalist decor, this planter is perfect. The pot is centered in a black circle and supported by a black beam. The iron with black finishing adds a sleek, more masculine appearance.
It is great for indoors or outdoors and measures 13.4 by 13.4 by 5.5 inches. It is not for plants with deep roots but definitely a streamlined choice for those who want to add something simple and beautiful in their homes!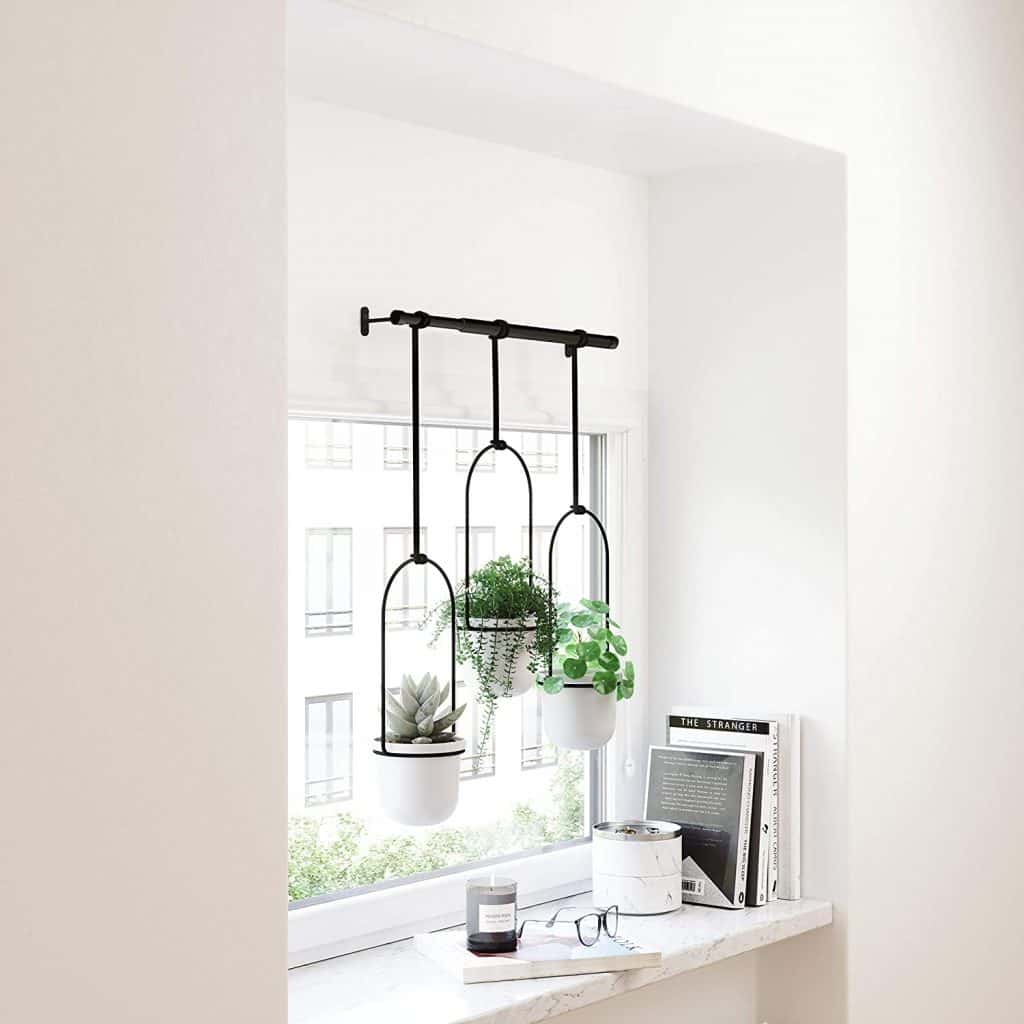 If you grow herbs in your home, you can use this triple set of planters that hang from one bar. It's as easy to install as curtain rods and can hold small herbs in each pot.
You have the option to choose white or black pots to complement your decor. This set offers a lot of accessibility for those who want to grow their herbs in a convenient and sleek location in their kitchen or greenhouse.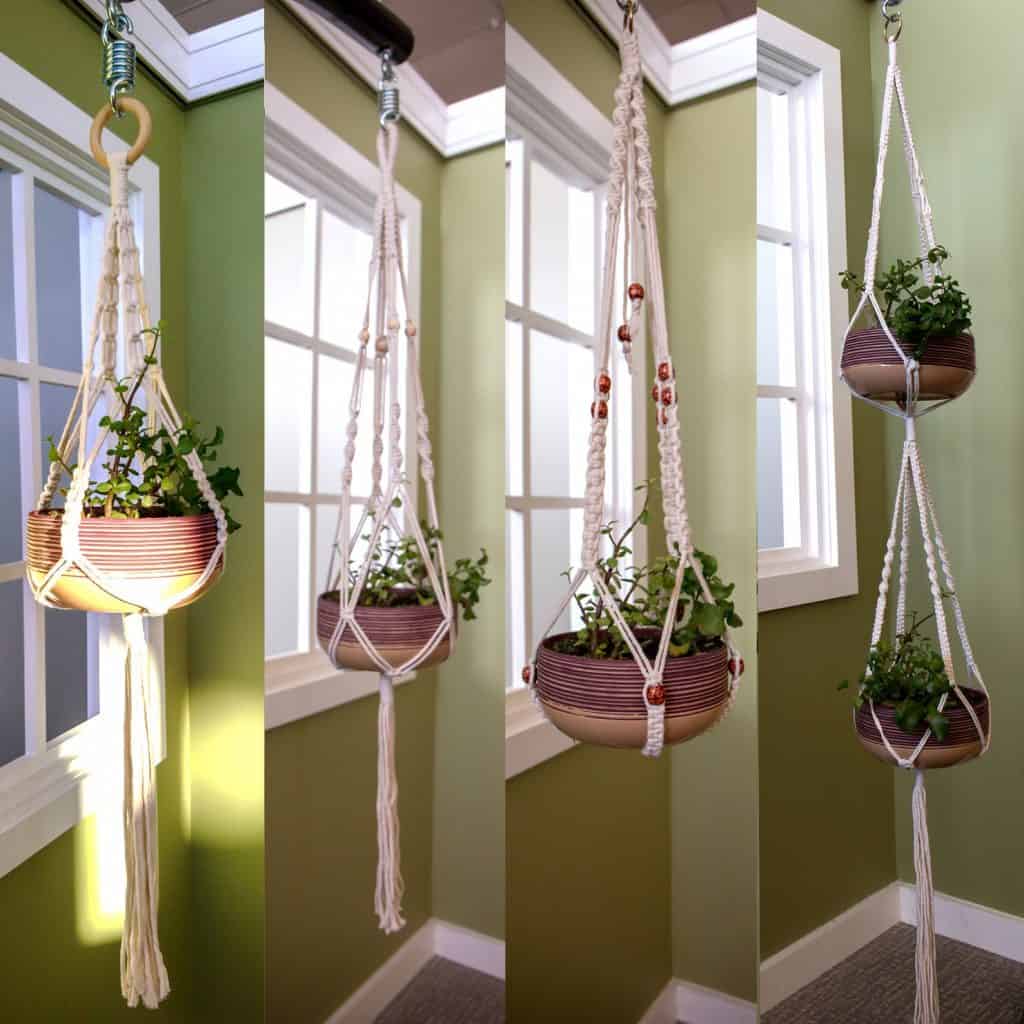 You can't go wrong with macrame, and this plant hanger is an awesome option for the macrame lovers out there. You have to provide your own planter, but you can hang any pot from 5 to 12 inches in diameter.
That makes it a versatile and easy accessory to add to your home's decor. Choose from four different lengths for the plant hanger from as short as 34 inches to as long as 61 inches.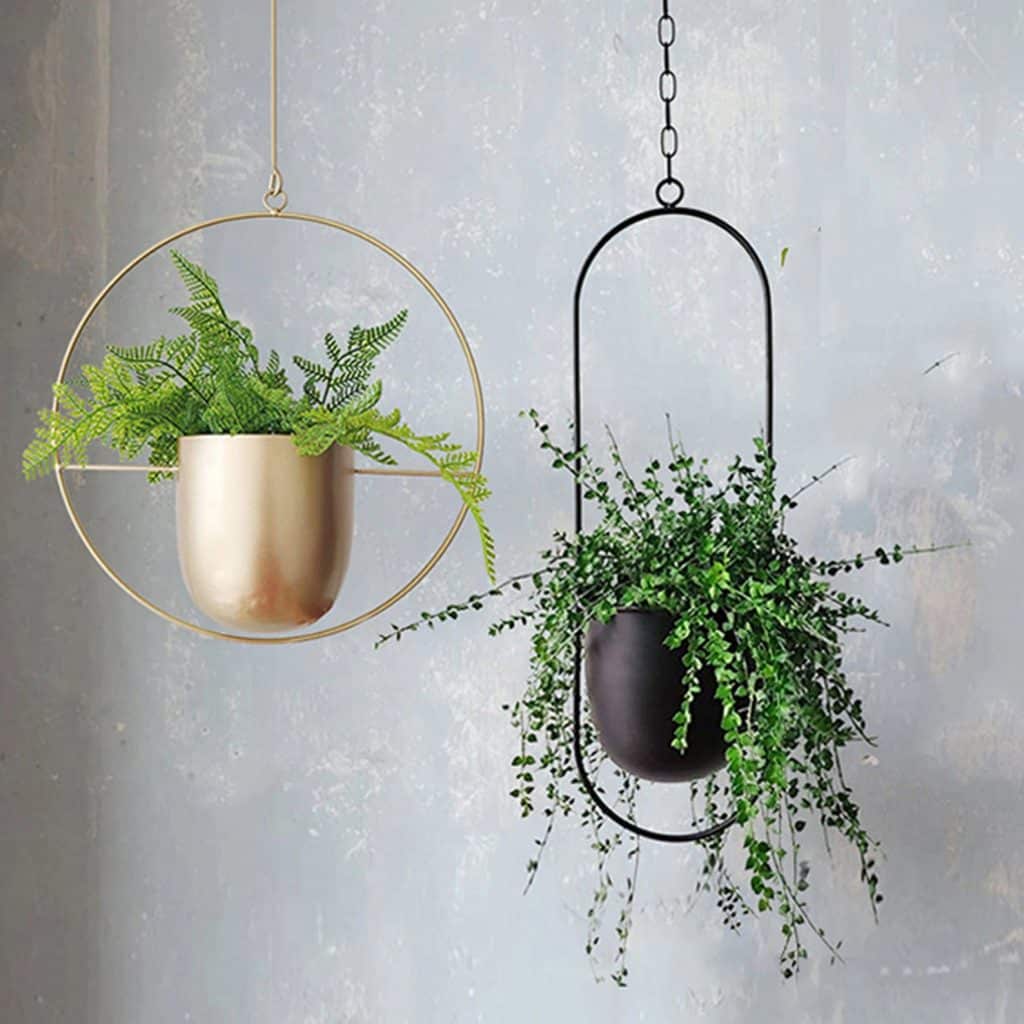 Similar to other minimalist designs, this hanging planter is handmade and comes in both circle and oval shapes. There are five color options to choose from.
The pot is affixed to the rod in the center, which is then supported by the shape. It is a truly stunning handmade hanger that you can add to your space today!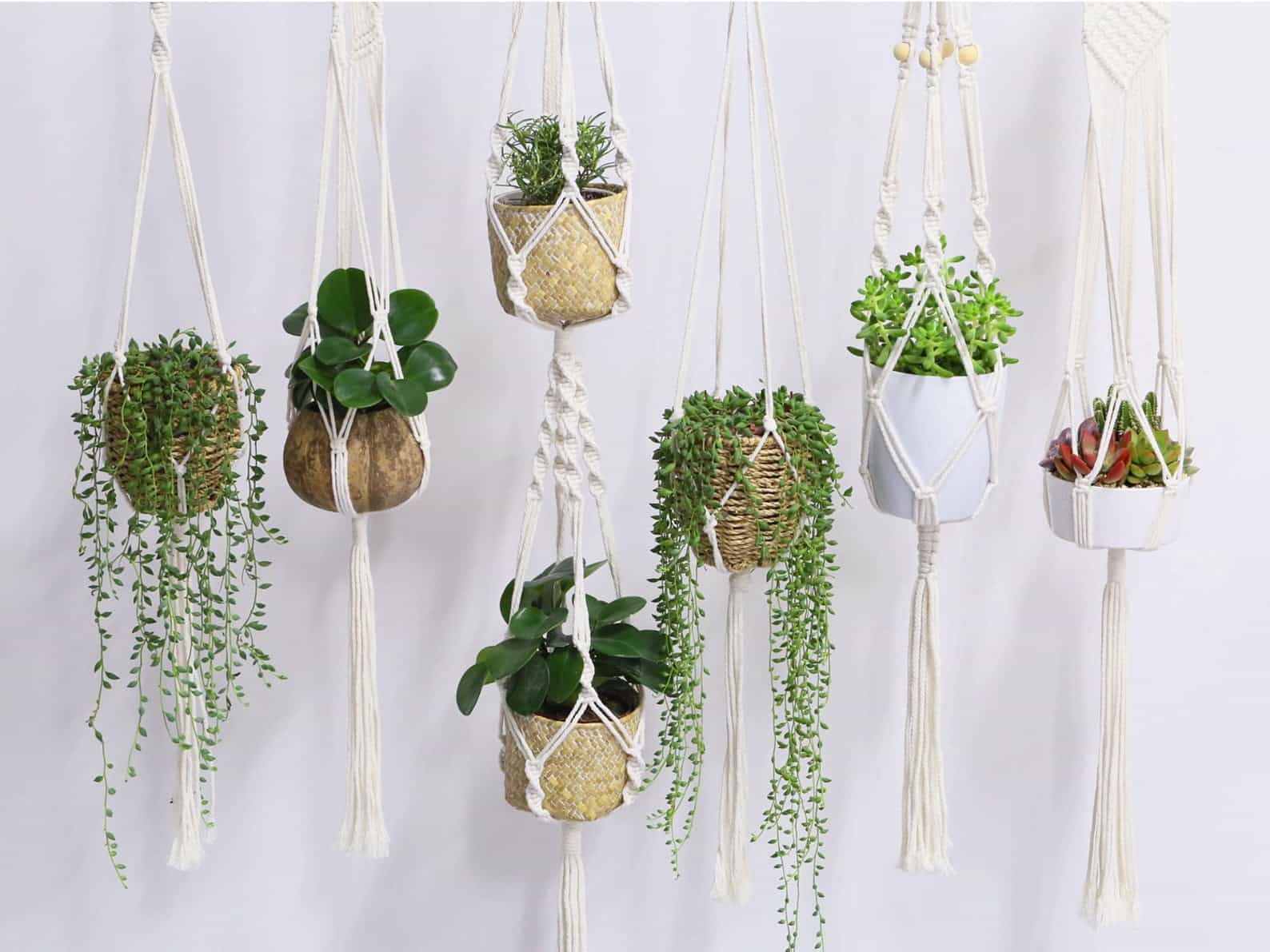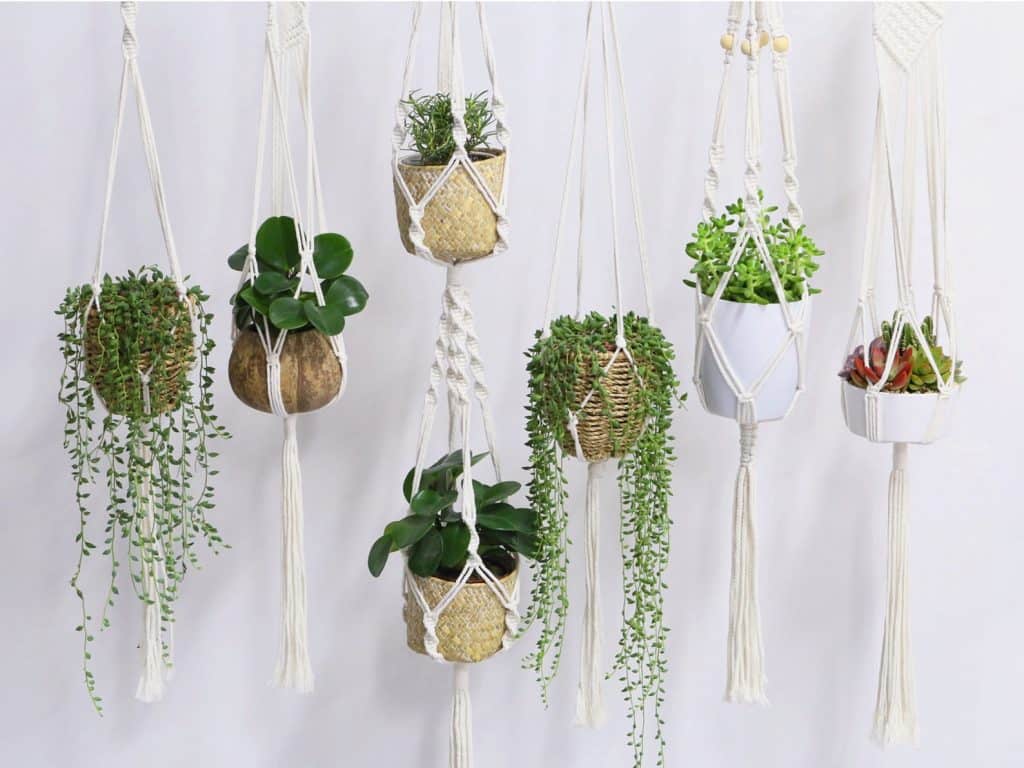 One of the cheapest options on the list and also the most unique, this macrame hanger is beautiful and made by hand by the seller. There are different lengths and multiple intricate designs depending on what you want.
For those who want to hang a single 4- to 6-inch diameter pot, the length is 40 to 45 inches. If you choose a double plant hanger, you'll receive an item that is 50 to 55 inches. These durable macrame plant hangers are ideal for bohemian-style homes and for people who want something inexpensive but beautiful to enhance their decor.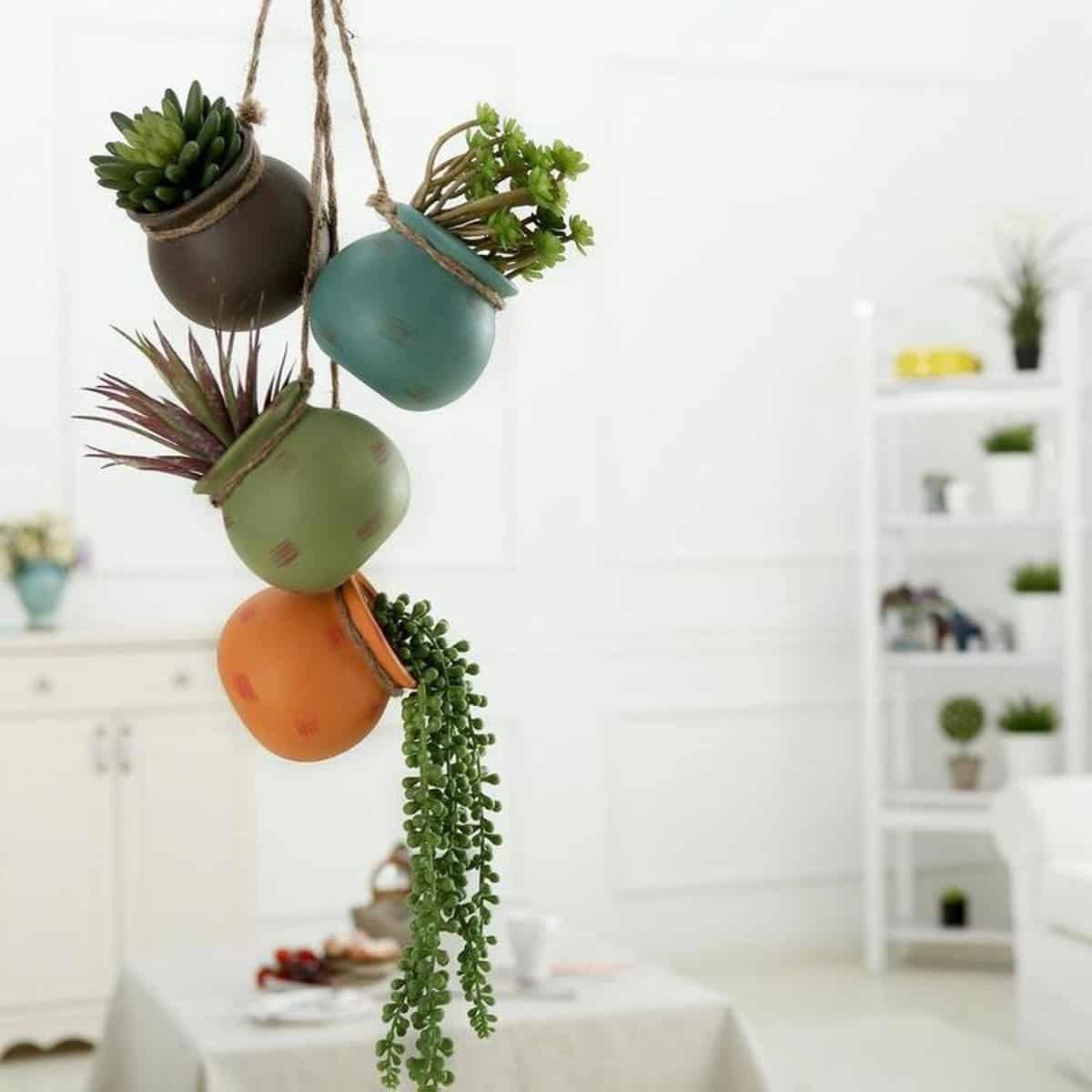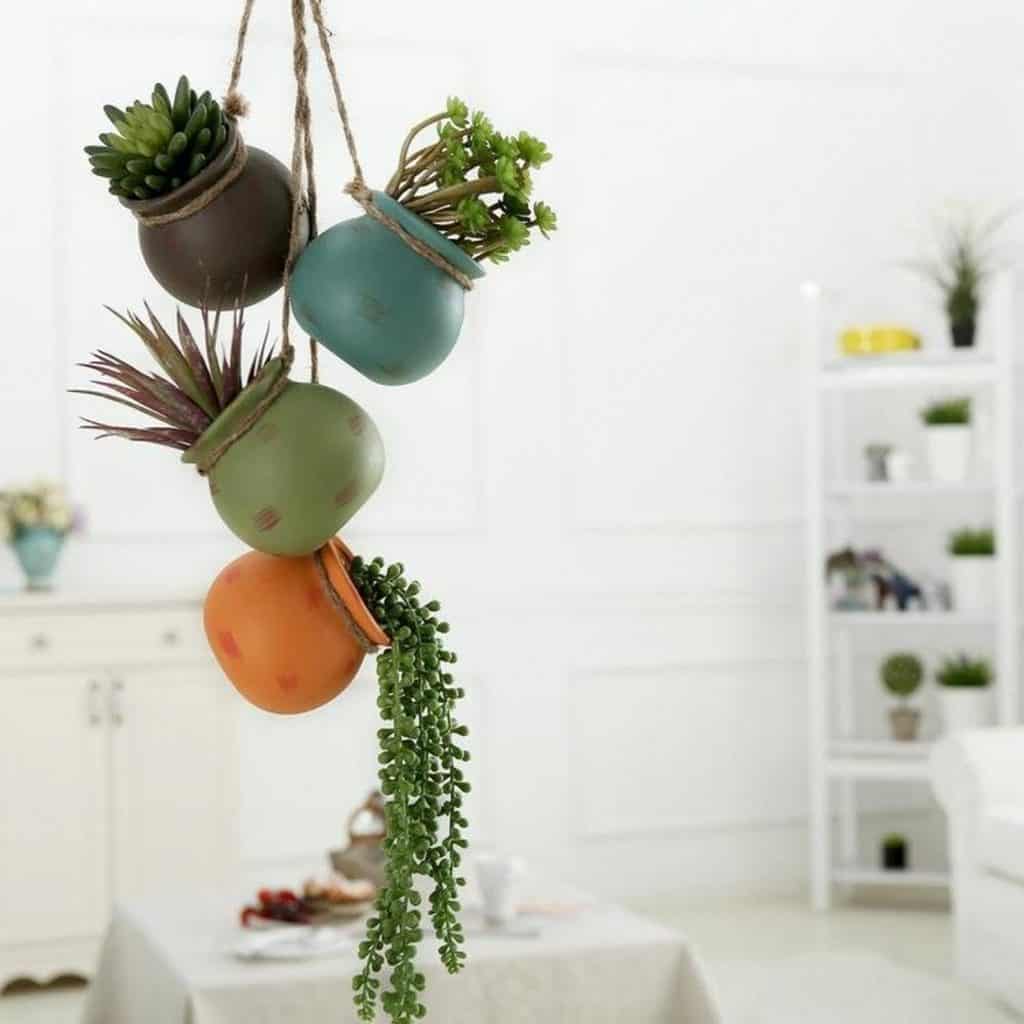 Hanging planters don't always have to be simple; they can also be unique and a bit more artistic. For those who shy away from the minimalist approach and want something that stands out, this is a great choice.
It is just under $30 for four hanging planters. Each pot is a different color and positioned on an angle. This set would be great for herbs or even for smaller hanging succulents!
The planters are all hung along rope that connects and can be hung from either the ceiling or an adjacent wall.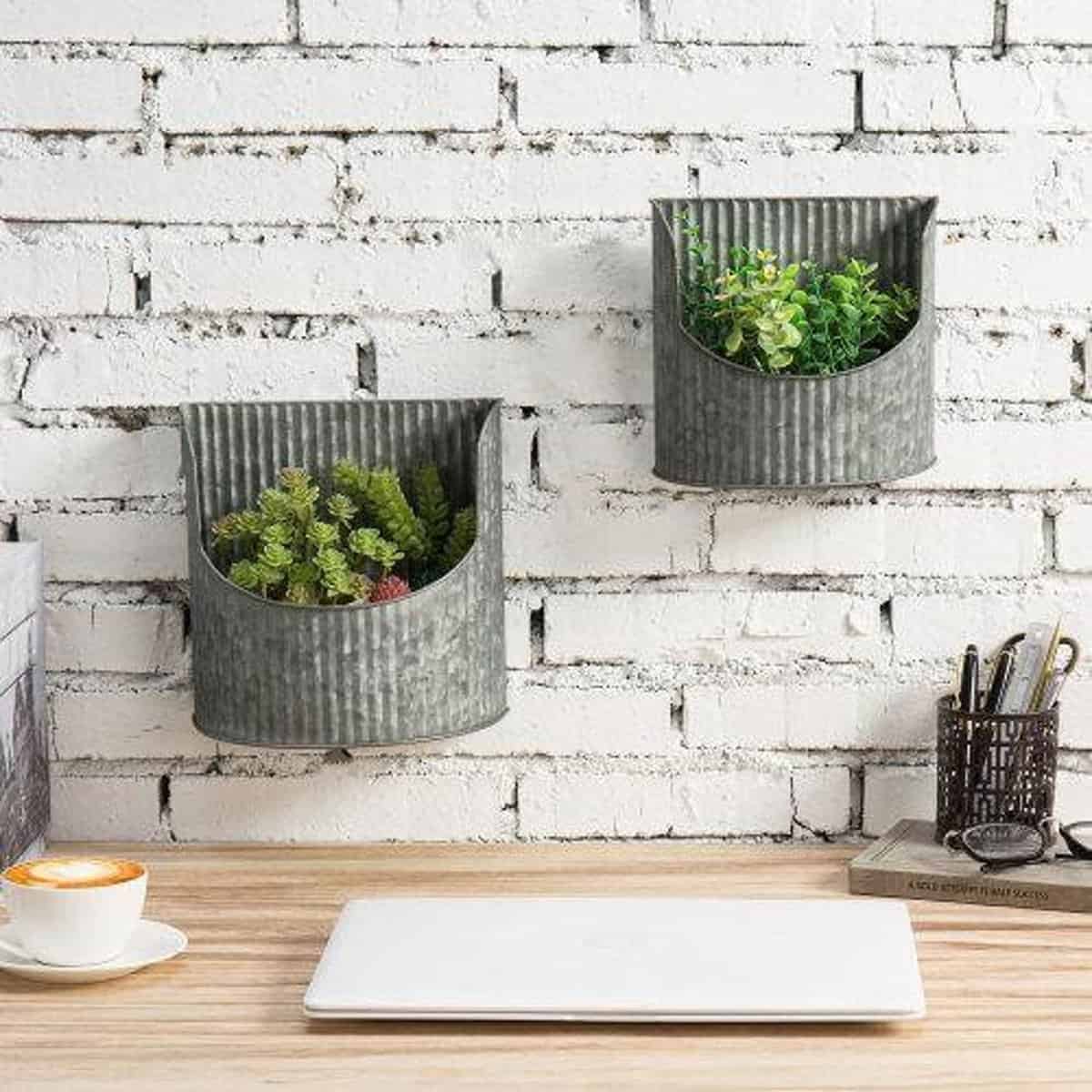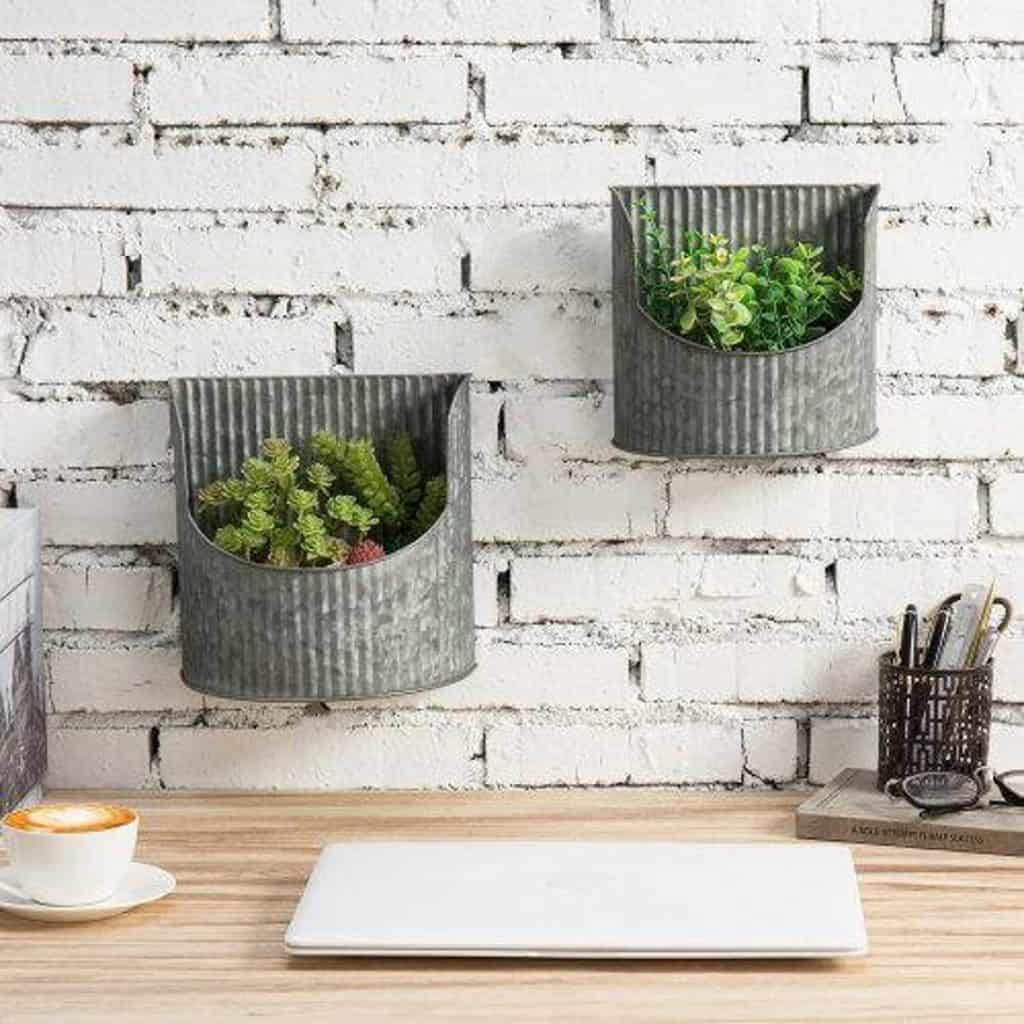 These galvanized iron pots are a great choice for those who are going for a more rustic farmhouse look inside their kitchen or outside in their gardens.
Handcrafted and designed to hold small to medium plants, these pots are unique, wider, and still have that sturdy support to keep plants upright and hanging when installed in your space.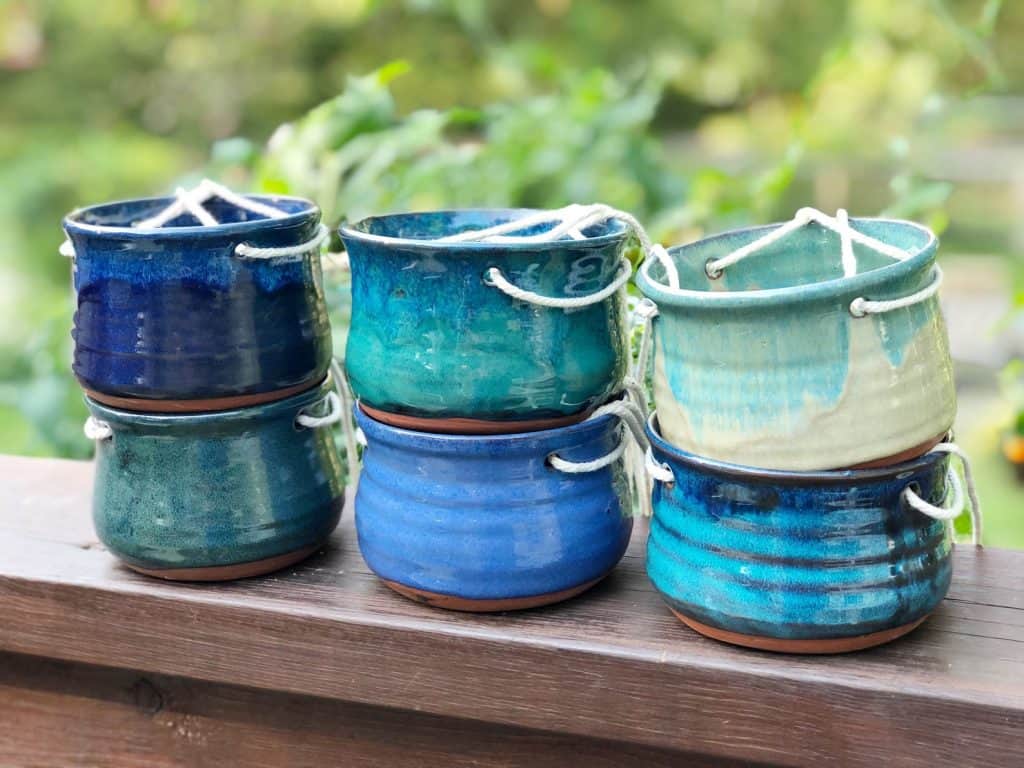 Pottery lovers will enjoy this one! These beautiful, blue-hued pots are made with medium plants in mind. If you have any succulents, larger herbs, or other medium houseplants that need to be suspended, this is a great choice.
These best sellers are hand-crafted in Kansas. You can choose pots with or without the drainage hole, made custom to fit the plants you want to put inside these ceramic hanging planters.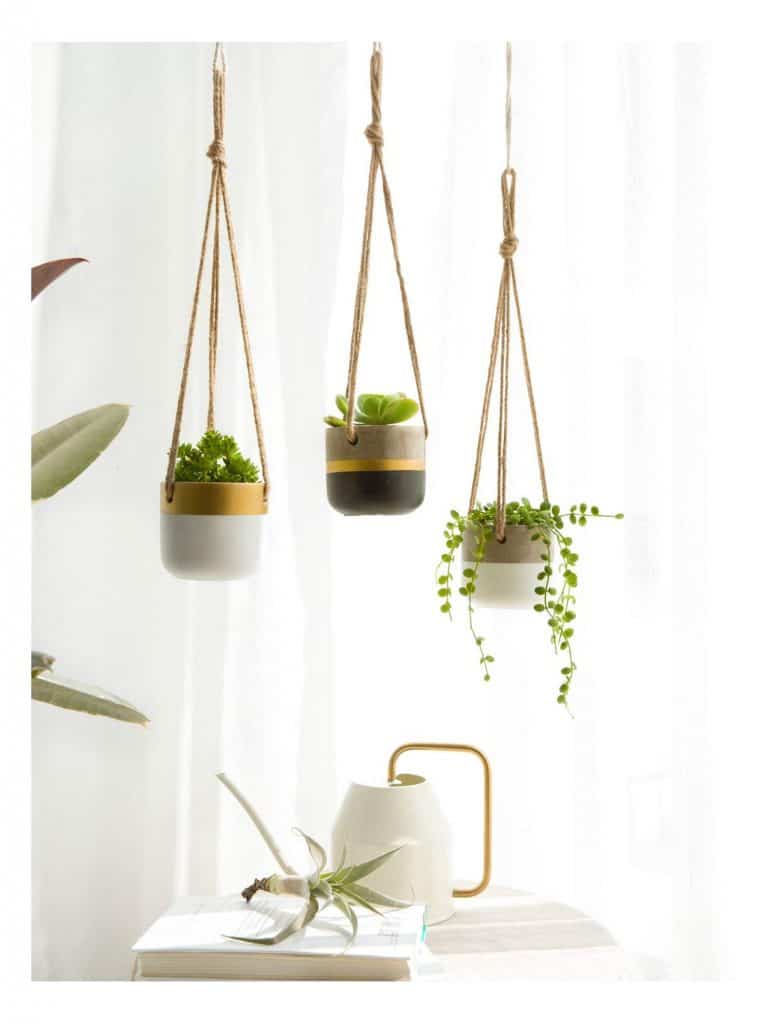 Also from Etsy, this trio of hanging planters is perfect to add a bit of fresh style to your home. This set comes with three different variations: white dipped, black dipped, and white and gold painted.
The concrete planters are hung up by three ropes, and the pot and ropes together have a total length of 16 inches, which is perfect for most spaces. These modern planters will add form and function to any spot in your house.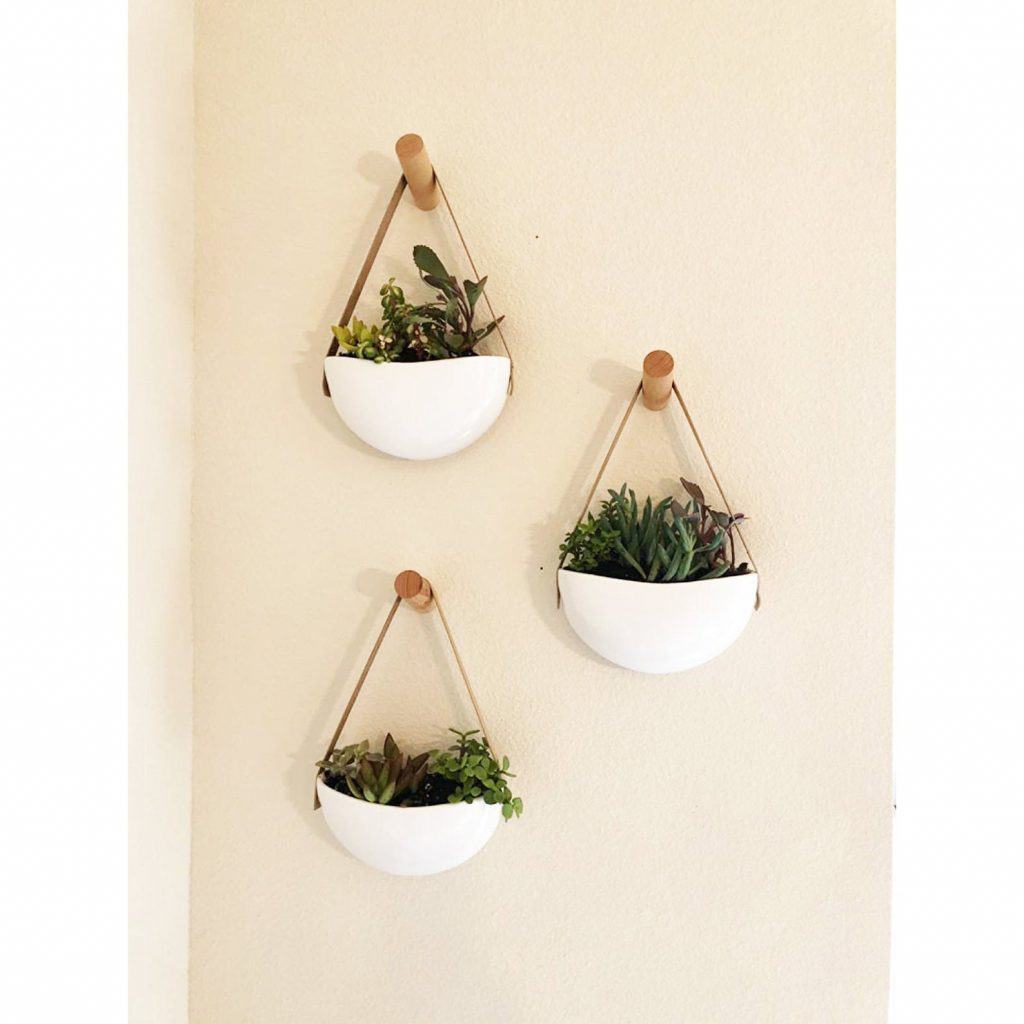 For those who have smaller succulents, these are a great choice and can be easily installed on your wall. Designed specifically as succulent planters, they have leather straps for strength to keep your plants well supported.
You can place this set of three any way you wish — in a line or staggered, it's up to you. White is your only color choice with these, but you do have the option to purchase just one planter instead of the set.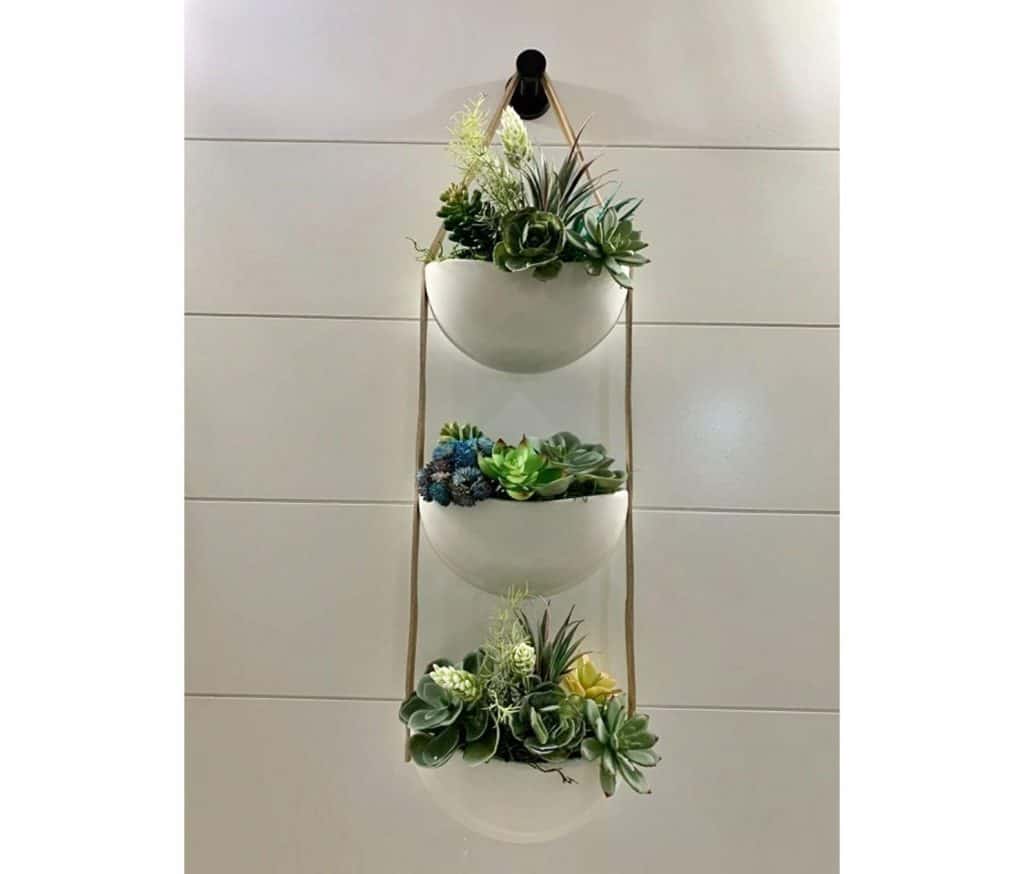 The second to last indoor hanging planters I'm going to share are designed to be hung together in a vertical organized line. The tiered ceramic pots are small enough for succulents and also come in a set of three.
These are great for those who have minimal space but want to show off their plants. They are a hot item and one of the best sellers on Etsy right now!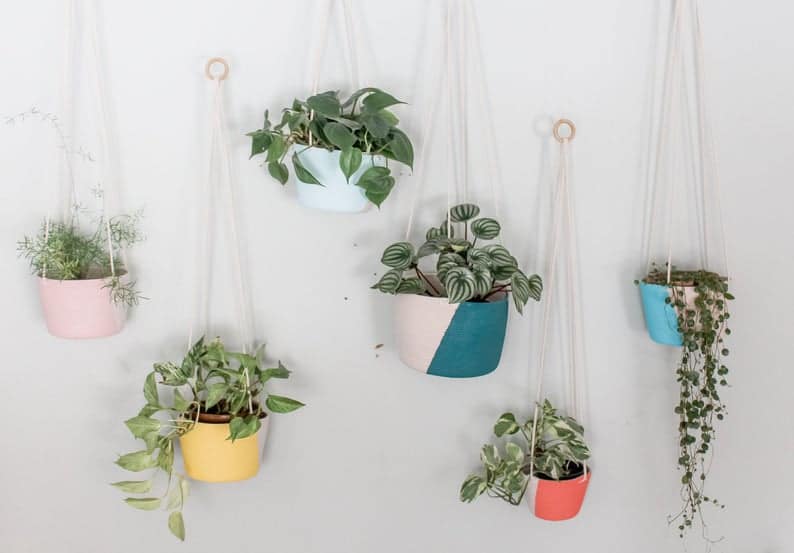 They're hand panted and made using 100% cotton clothesline. Be sure to remove your pot to water them or use a tray underneath to catch excess water!
Conclusion
With so many choices for your indoor hanging planters, you can pick the best indoor planter to fit your personal style and home decor. Complement your modern home, add some boho chic to your plant haven, or start fresh with a minimalist design.
I hope this post helped you find some front runners for your next indoor hanging planter!
Need a great trailing plant? Try one of these!