There's nothing better than plants in your home. And large indoor plants make such a statement in any home!
It can be hard to know what type of plant is good for your home, especially if you're newer to plants. If you've been looking to add larger houseplants to your home, I've rounded up 9 of my favorites!
Many of these are great options for beginners and there's options for all light sources. I hope this list helps add some life to your home! The first 8 are all plants that I own. The last is one that on my list to get eventually!
I like sharing ones I personally have so I can honestly share how easy/hard they are! With 3 small kids I don't have too much time or energy for high maintenance plants so I try to share the easiest plants to grow so you have less things to fuss over!
Without further ado, heres 9 of my favorite large indoor plants!
9 Large Indoor Plants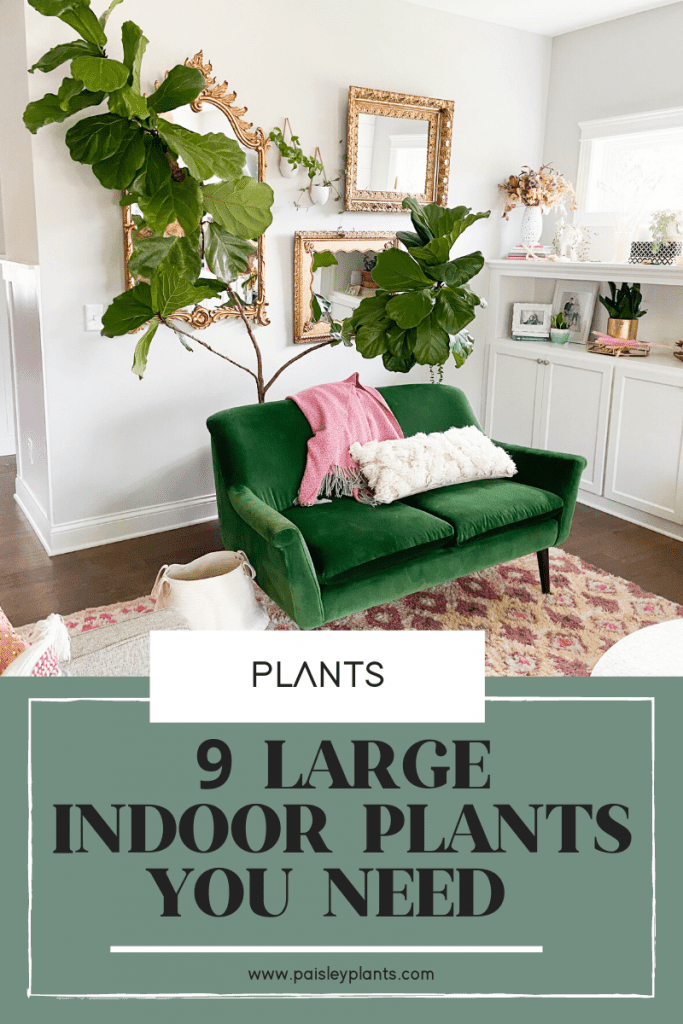 Paisley Plants is a participant in the Amazon Services LLC Associates Program, an affiliate advertising program designed to provide a means for sites to earn advertising fees by advertising and linking to Amazon.com. This post may include affiliate links which means I may earn a small commission if you shop using the links below at no additional cost to you.
1. Snake Plant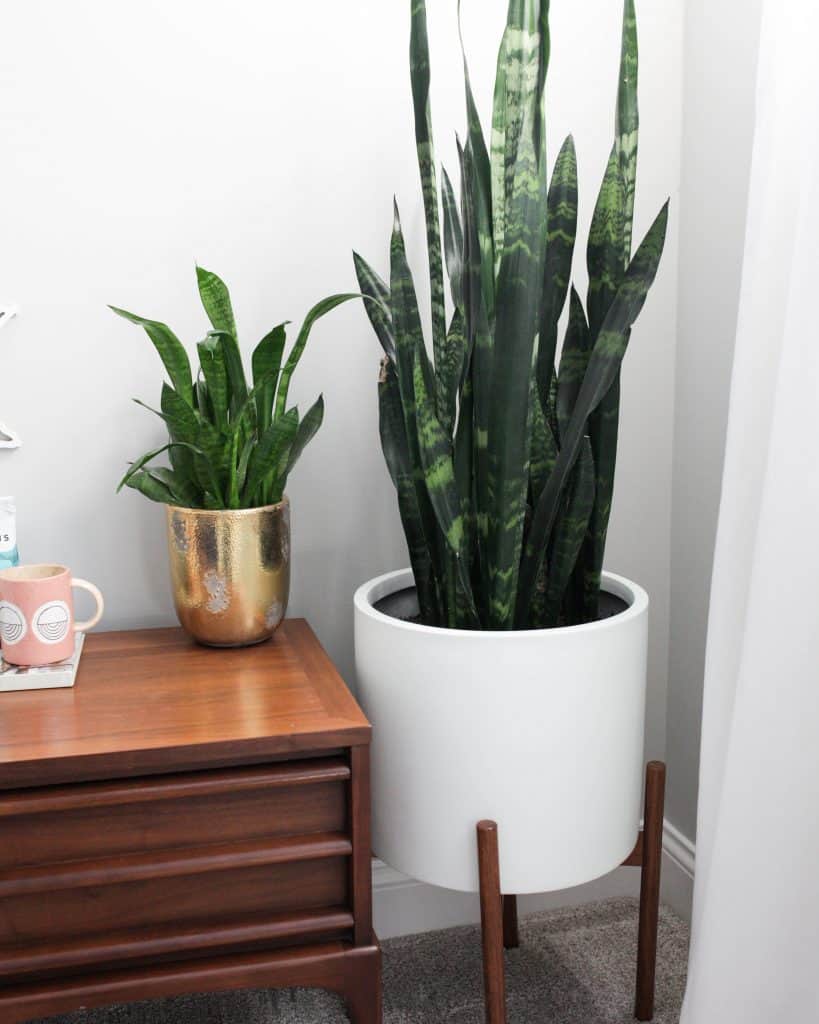 Snake plants come in a variety of sizes (the ones I have are on the smaller size) but some of the more mature ones can grow super tall!
These plants are fabulous beginner plants since they're super hardy, fine for low light and overall and easy plant to grow!
Shop them at the Sill and Amazon (Costa Farms)!
2. Umbrella Plant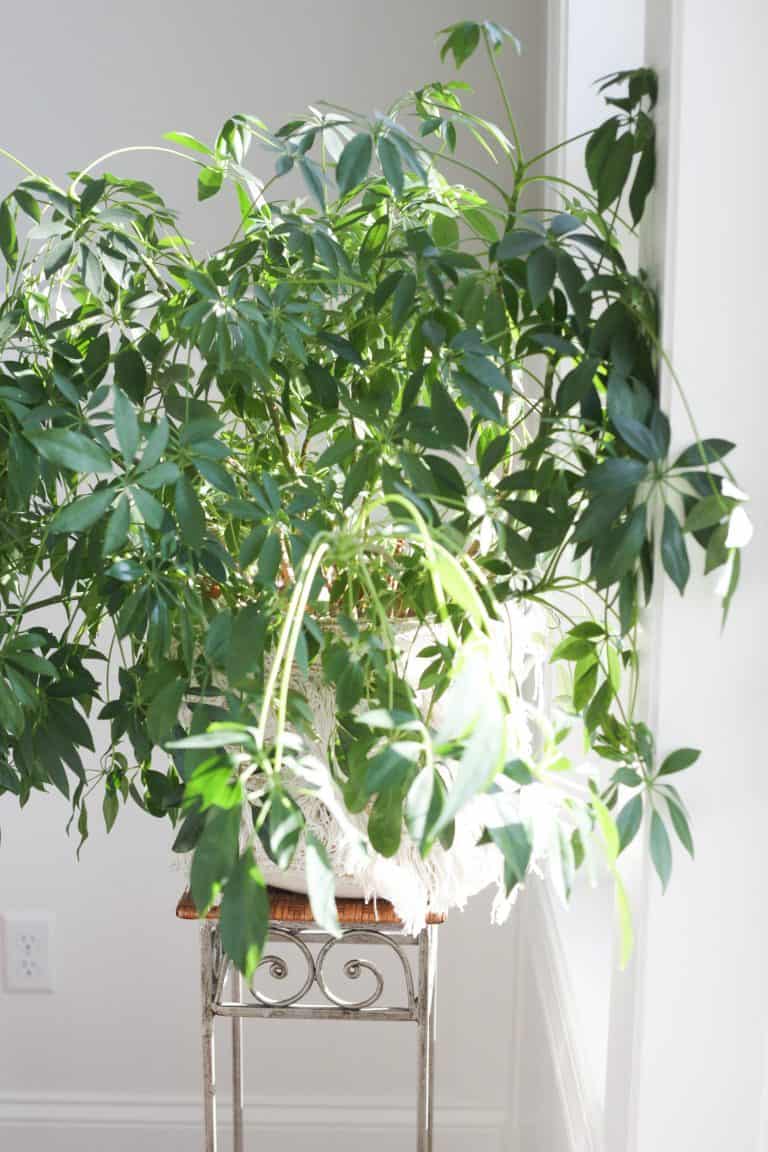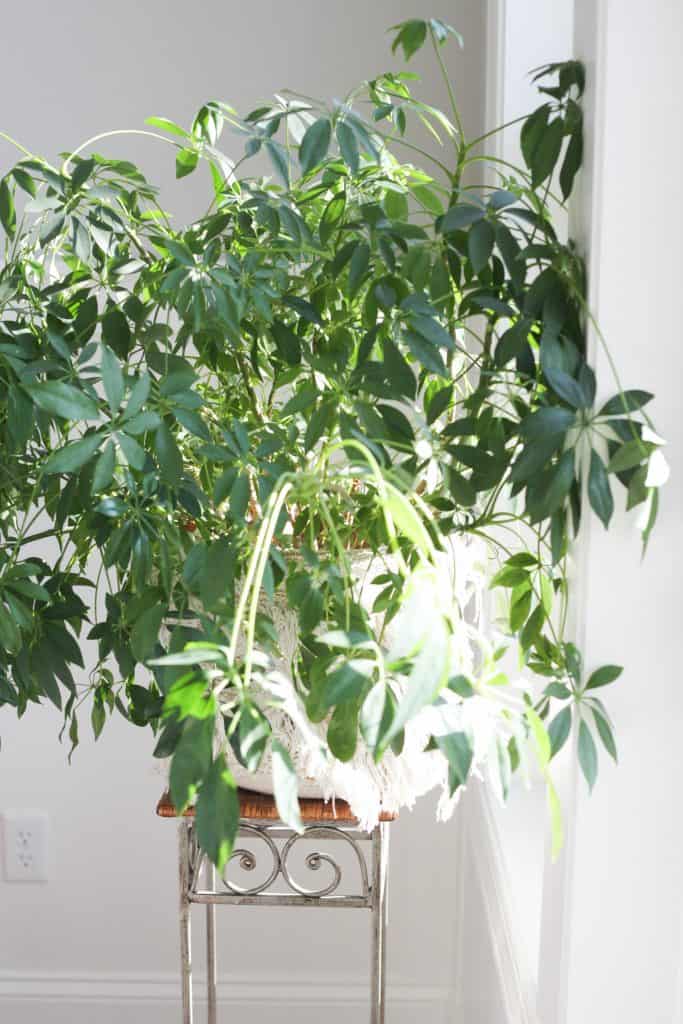 Another plant that comes in a variety of sizes is the Umbrella Plant! This plant needs a bit more light so be sure to put it in a spot that gets indirect bright light.
Shop them at the Sill and Home Depot!
3. Fiddle Leaf Fig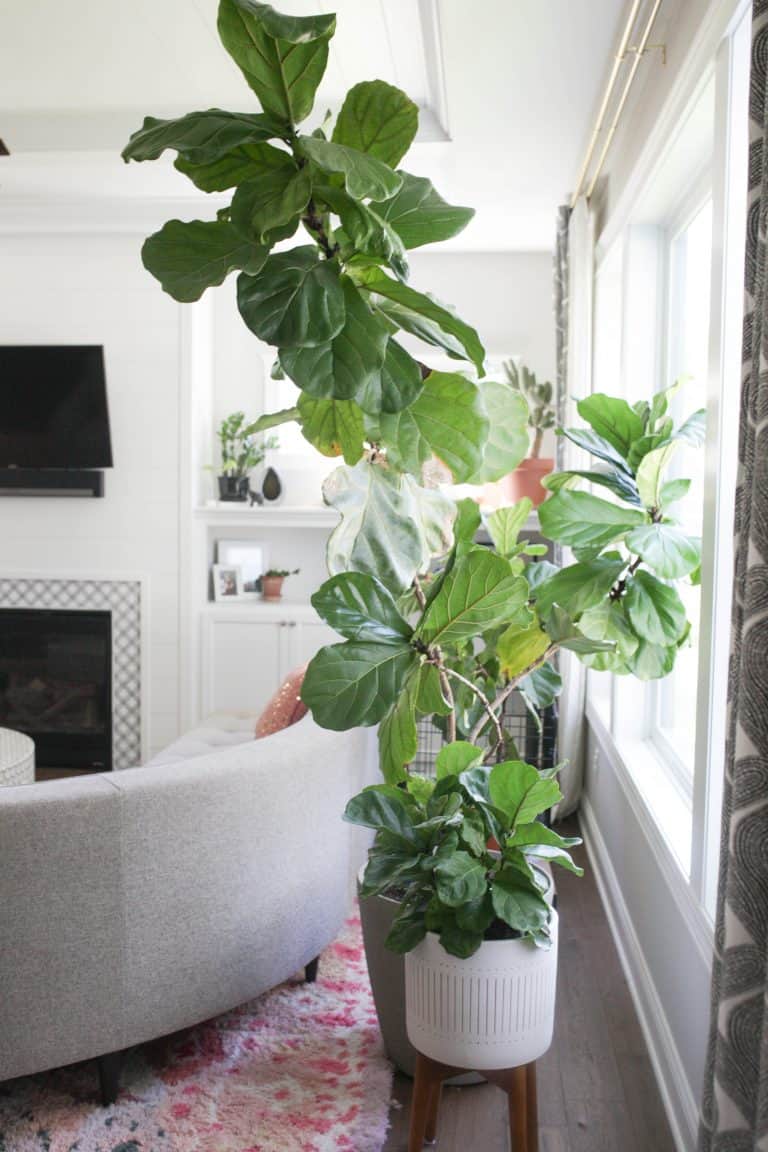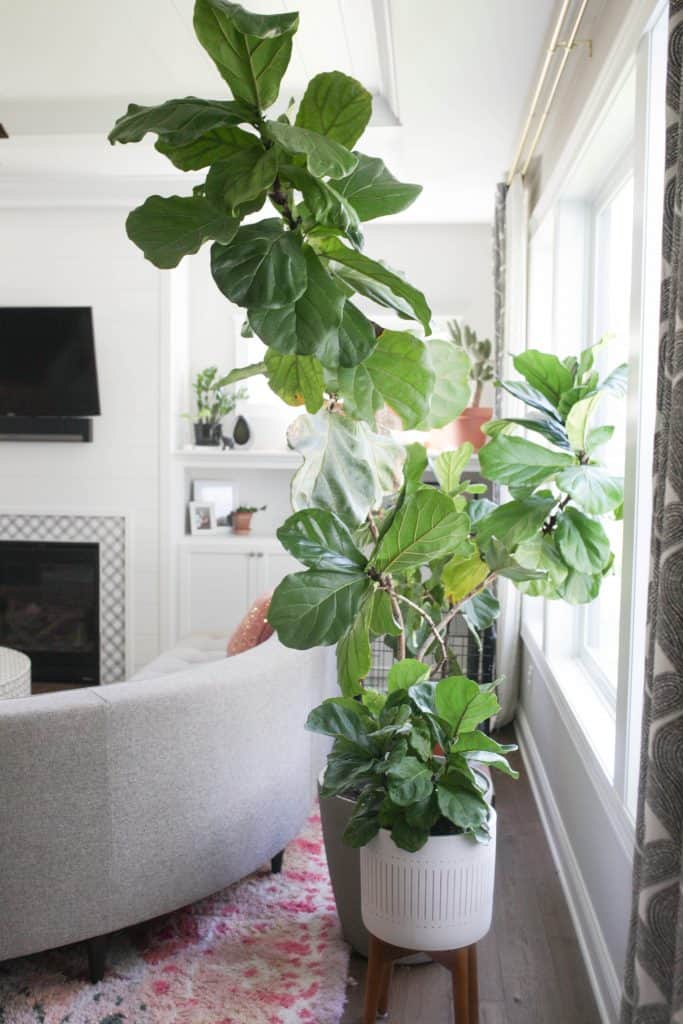 These giant gorgeous plants are an Instagram favorite! However, they can be super temperamental until you find the right amount of light and water.
We have 2 of these – one bush style and one tree style. The first type, the bushier type, grow to be around 3-4 feet tall while the second type, the taller, trunked style grow to be 5-7 feet tall.
These are really fun trees and fairly easy to maintain once you figure out the correct water and light they need!
Shop them at the Sill and Amazon (Costa Farms)!
4. Monstera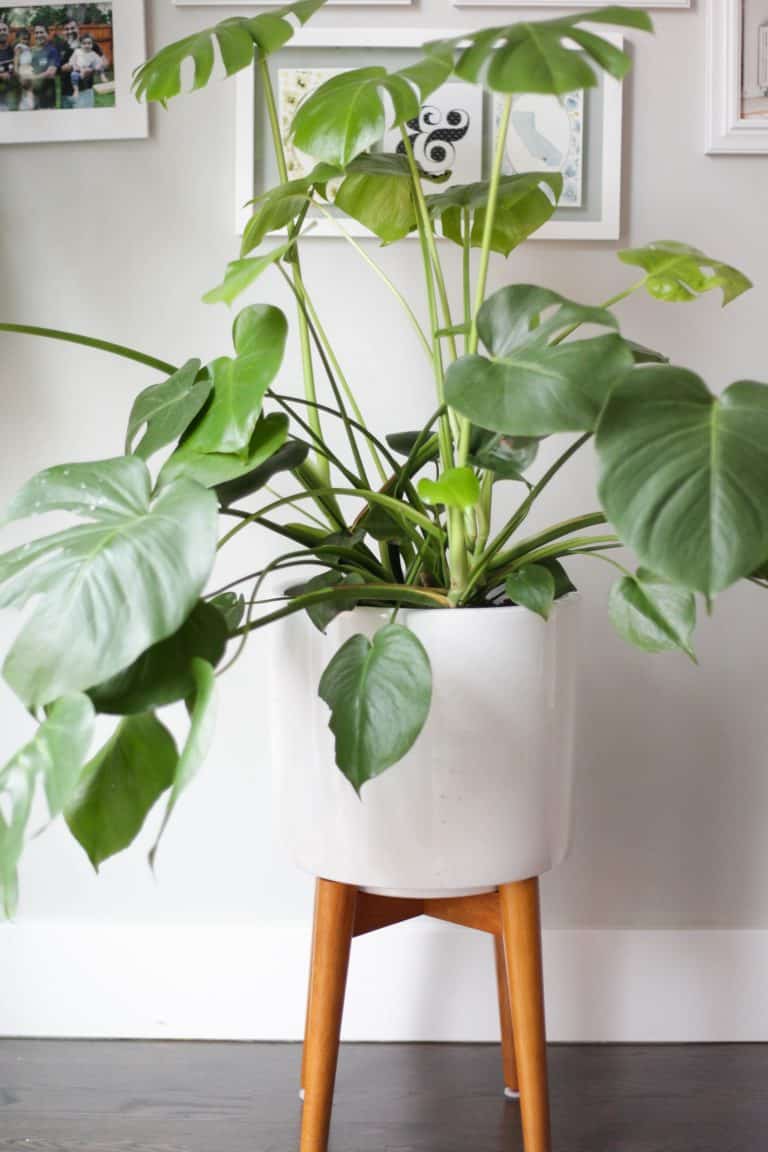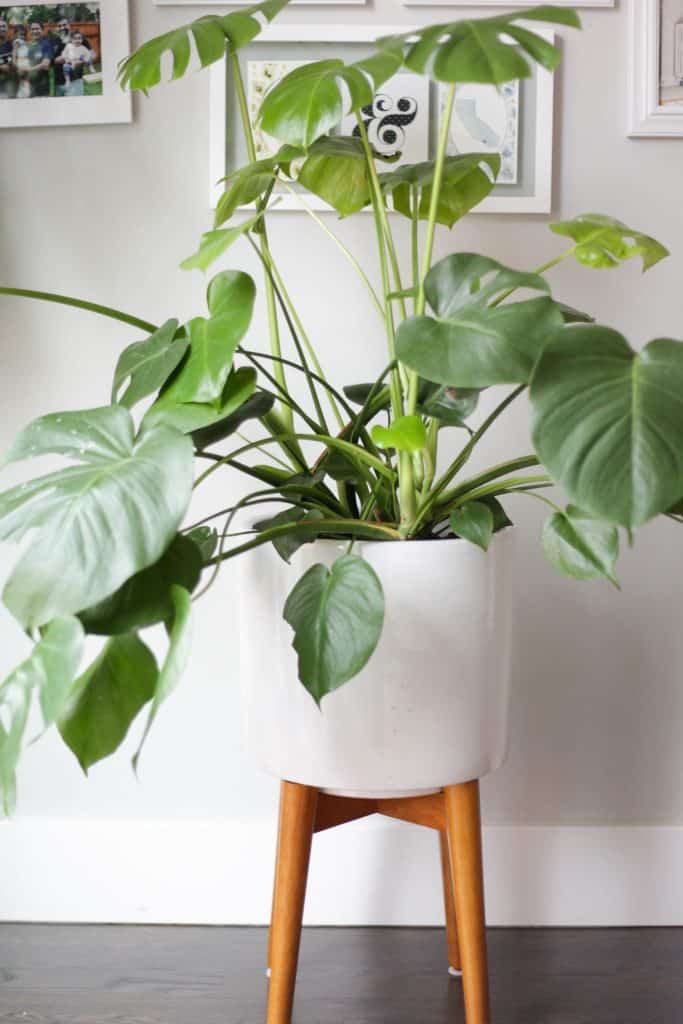 Another large indoor plant I love are monsteras! Monsteras are a personal favorite of mine because they're easy to grow and even easier to propagate which make them ideal for gifts or filling your home with plants!
Their leaves are so unique (their leaves are what give them the nickname "swiss cheese plant") and monsteras just make the most amazing houseplants!
Shop them at the Sill and Amazon (American Plant Exchange)!
And check out this post for multiple ways to propagate your monstera along with step by step instructions and video!
5. ZZ Plant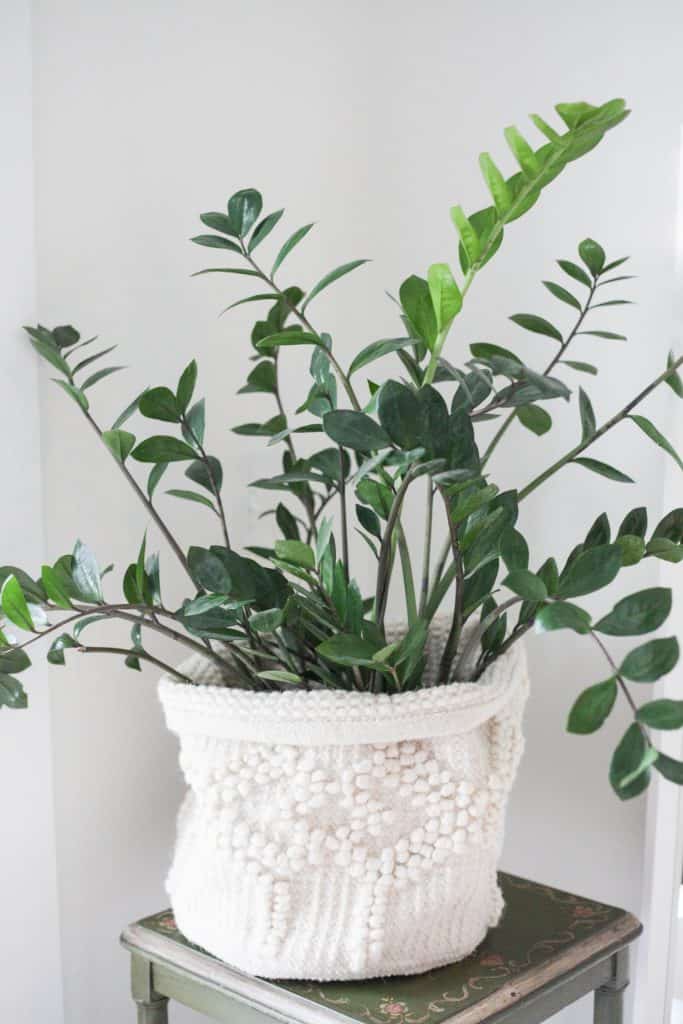 Another plant like the snake plant, these can be everywhere from small to giant but they're super hardy and make great plants for beginners! You often see these in office buildings since they're so easy to grow but add so much green life to a space.
Shop them at the Sill and Amazon (Costa Farms)!
6. Rubber Tree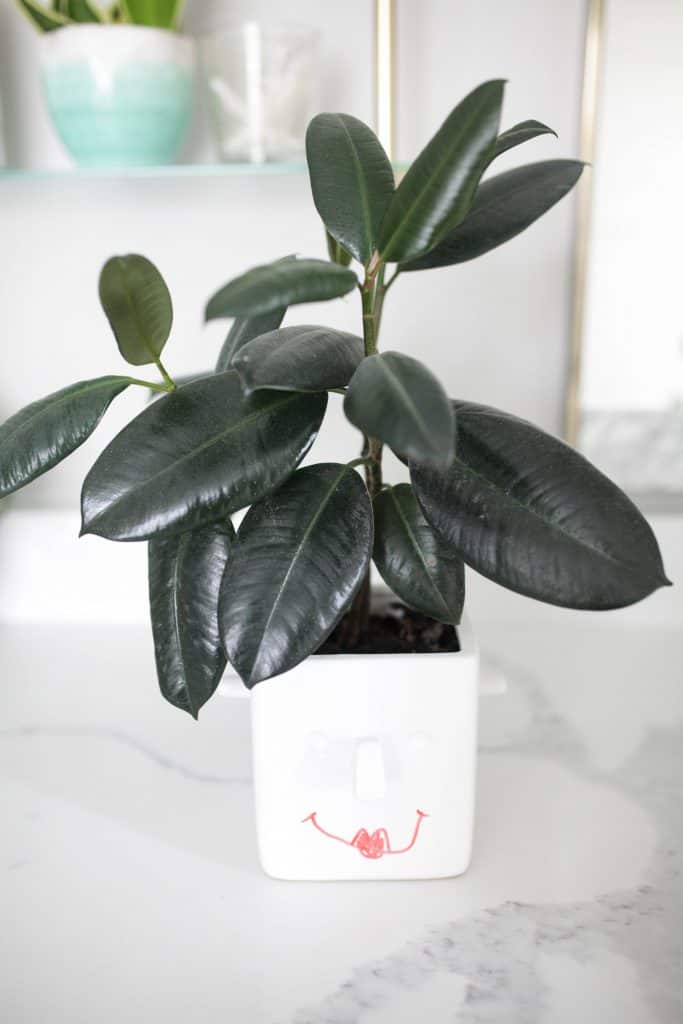 Rubber trees can be small (like the one in the picture) but they can grow up to 50 feet tall!! They like bright, indirect light – such as near a window with a sheer curtain.
They need the right balance of water with more during the growing season and much less during the dormant season. Once you figure out a good mix of water and light you'll find that rubber trees are very easy to grow!
Shop them at the Sill and Amazon (Costa Farms)!
7. Bird of Paradise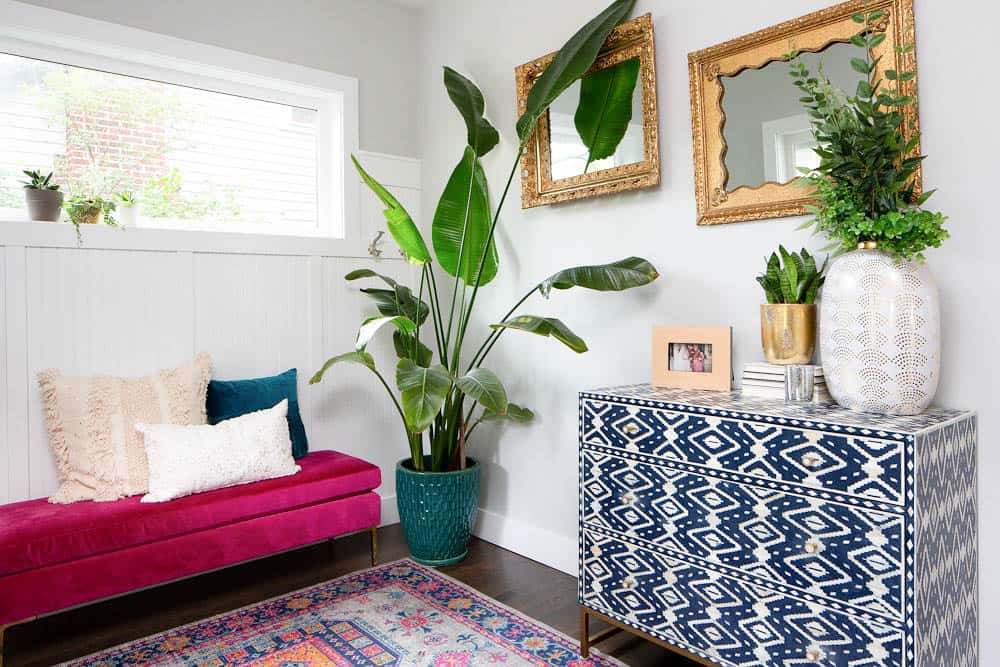 One extremely easy to grow large houseplant is the Bird of Paradise! This beautiful plant prefers bright indirect to bright light but will tolerate low light. They can grow to impressive heights.
Bird of paradise won't have enough light to bloom when they're inside but their leaves are so large and impressive that those along with be a statement piece to any room! We have 2 bird of paradise plants that are so fun!
Shop them at Home Depot and Amazon (American Plant Exchange)!
8. Corn Plant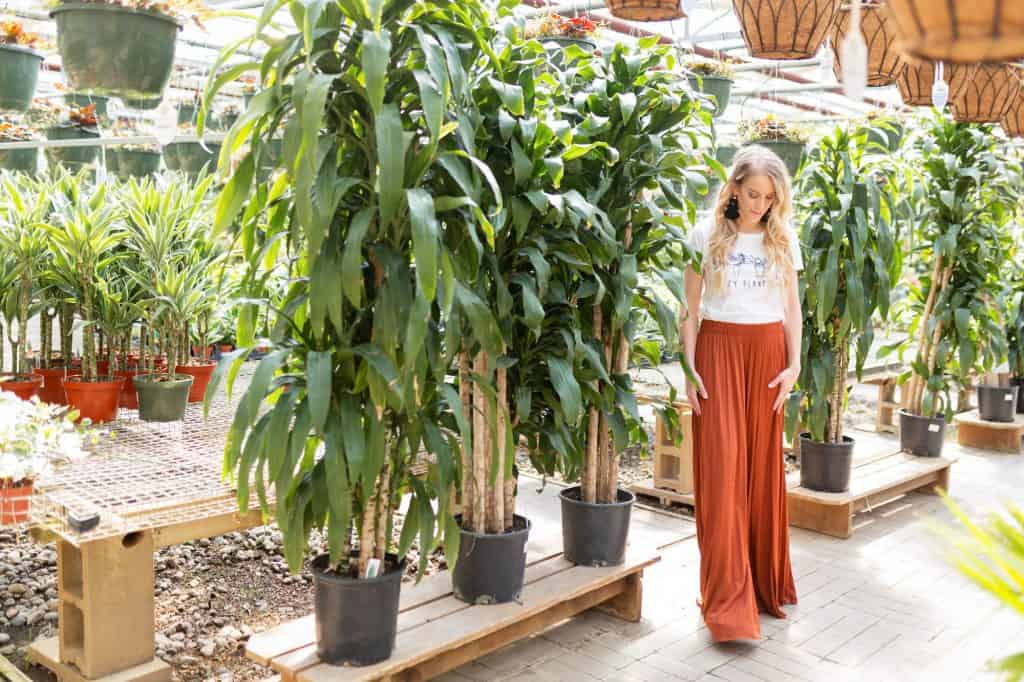 Corn Plants are no-fuss, easy beginner plants. They can tolerate any amount of light and clean the air while stand there tall and stunning!
Are you someone who frequently forgets about your plants? This guy is for you! They don't like to be overwatered and are tolerant to neglect.
Shop them at Home Depot and Amazon (American Plant Exchange)!
9. Money Tree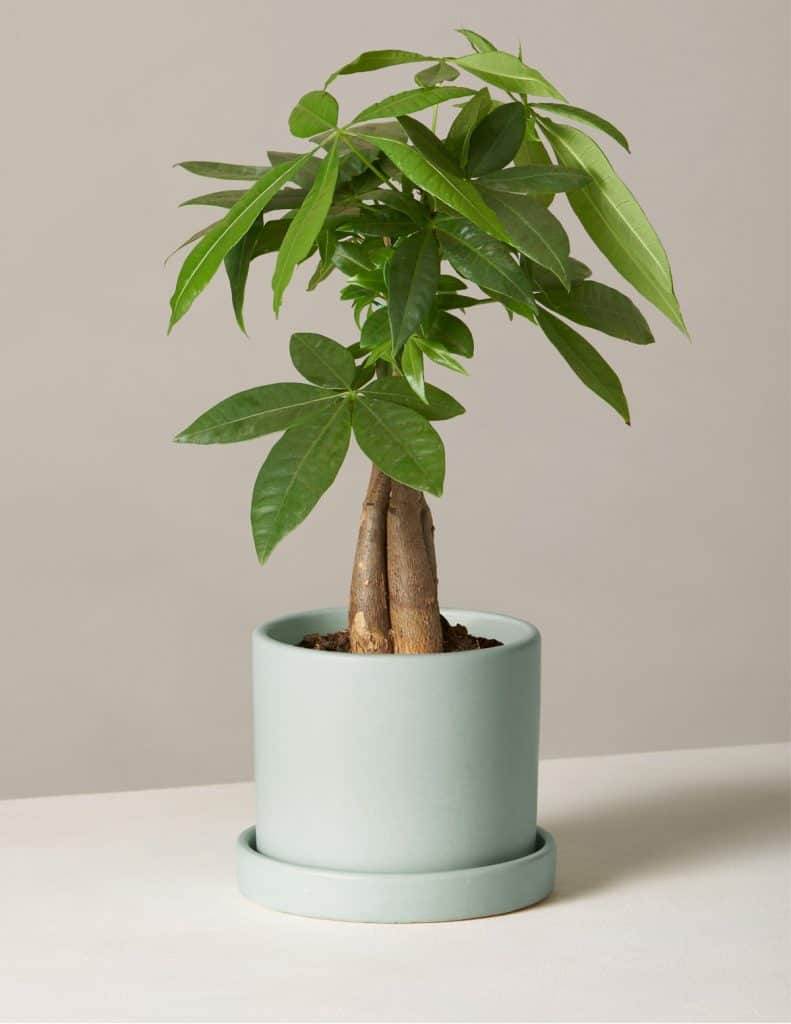 image via Bloomscape
Money trees are on the top of my "to get" list of plants! These plants are great for low light spots in your home are non-toxic to pets and humans. Their braided stem looks so amazing and will be a great conversation starter for any guest in your home.
Another great plant for beginners, the name "money tree" comes from the Feng Shui practice that believes it will bring positive energy and good luck to the owner.
Shop them at Bloomscape, the Sill and Amazon (Costa Farms)!
I hope this list of 9 large indoor plants inspires you to add a new plant to your home!
And if you're looking for even more plant posts, be sure to check out one of these!