Orchids are some of the most beautiful plans to purchase for your home, yet they can be incredibly difficult to find online! Where do you find them?
How do you find the best prices? If you're not an orchid expert or know any orchid experts you might be wondering exactly where to find them, and what are the best options for orchid delivery.
Today we're going to walk you through exactly what to look for when buying orchids online and some places to consider looking! But first, we have to chat through other specifics! Things like how much they'll be and types of stores to consider.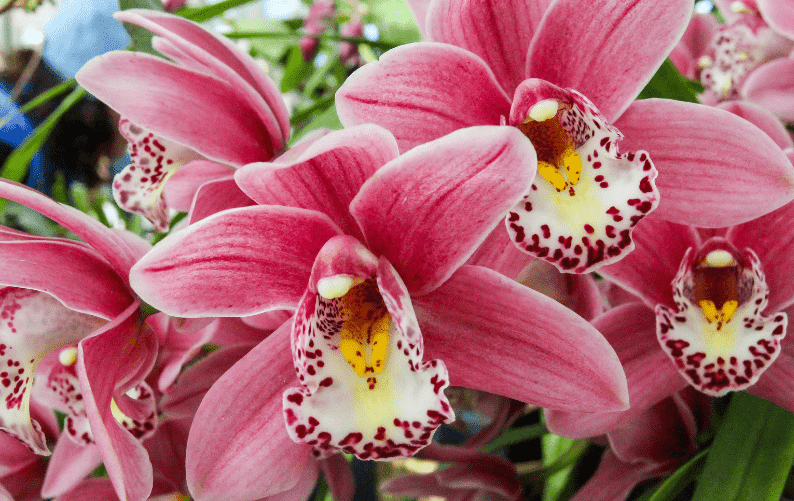 How Much Should You Pay?
Purchasing the right orchid can actually come at a pretty penny. However, if you're lucky, friends and family who have large orchid collections or are even an orchid enthusiast themself, might give them to you! Nothing beats a beautiful new orchid plant that you got for free!
If you're looking for the cheap orchids or ones at the most reasonable prices, they are usually within big-box stores. You can also even check orchid wholesalers.
The truth is, if you want to buy a really great healthy orchid for your house, you probably might end up paying more than you expect especially for mature plants. This is because orchids are really beautiful plants, but they can be incredibly expensive compared to other house plants that you purchased.
Where Can I Buy Orchids Online?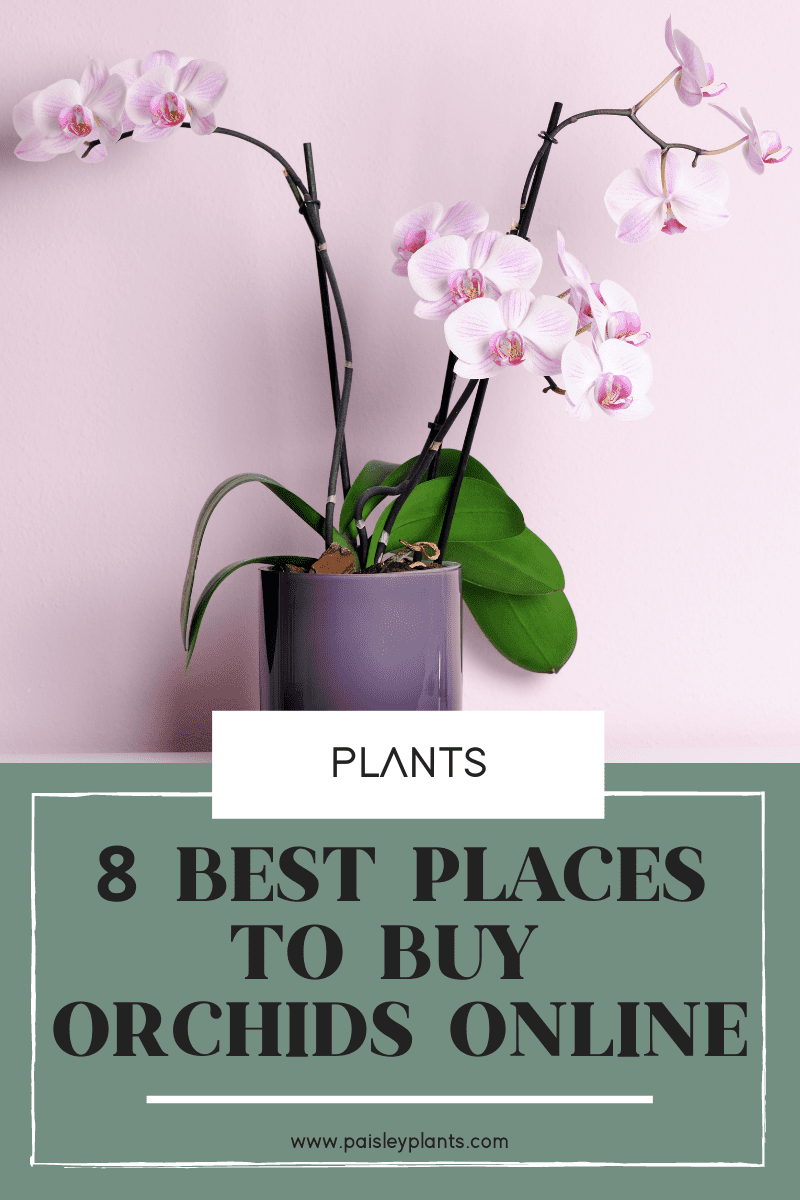 Paisley Plants is a participant in the Amazon Services LLC Associates Program, an affiliate advertising program. This post may include affiliate links which means I may earn a small commission if you shop using the links below at no additional cost to you.
There are many places where you can get orchids from, other than just gifting from friends and family to you. If you're looking to buy orchids, here are a few places for you, as well as the pros and the cons that you may consider for why you might buy them from these particular locations.
1. Big-Box or Chain Stores
Buying from a big retail store like a home improvement store (such as Home Depot) or your local grocery store is one of the most common ways to get an orchid. This usually results in just one or two specific kinds of orchids.
You'll likely not find rare orchids or a lot of different varieties at one of these stores. If you're able to buy from these stores, you could definitely get them at an inexpensive price, which is a definite benefit compared to other locations.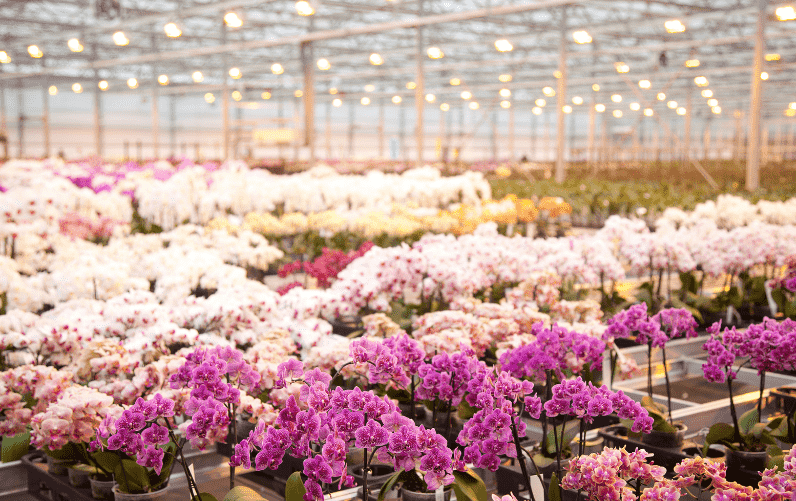 Otherwise, you might end up with some challenges considering that you bought these from big box store. The orchids in these locations are not usually cared for as well, and they don't have as many selections.
There's also not many people who know a lot about orchids there, as it's a big box store with many different types of products. If you're looking for the best location with the most expertise, these chain stores are definitely not going to provide this for you.
2. Online Nursery
The next option that you can choose from is buying through online nurseries. This is easy because you can do it from the comfort of your home without even having to visit the place yourself! And in the day of online ordering, it's incredibly safe and usually super simple.
However, you likely won't have an expert to talk to you, even though you might have many different options to choose from.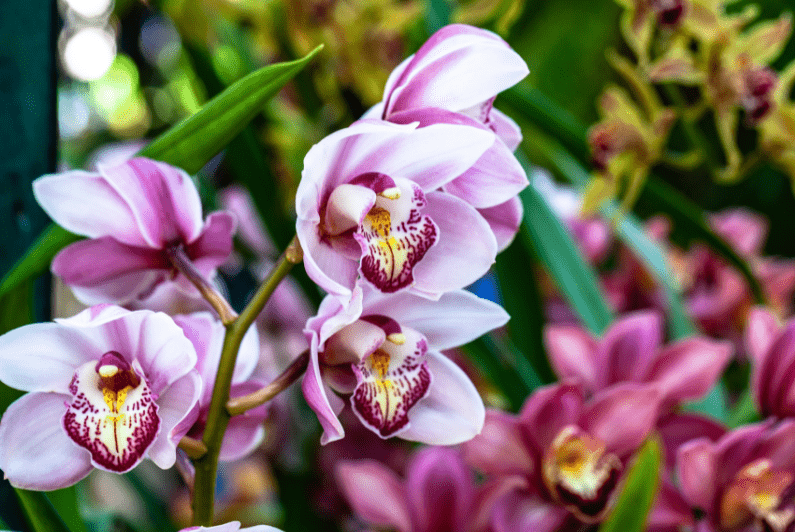 In addition, buying online also gives you a significant price jump compared to what you might find at local stores. This could be different across the board depending on the nursery, but overall, it's one of the most common complaints that people have regarding doing their orchid shopping online.
3. Brick and Mortar Stores
If you're lucky enough, you might have an orchid specialty shop right around the corner from you. This can be incredibly helpful, and allow you see the orchids that they have on selection.
You also have the instant gratification of bring your new orchid home with you that day! You can also get one on one experience with experts who are specializing in the treatment and care of these orchids.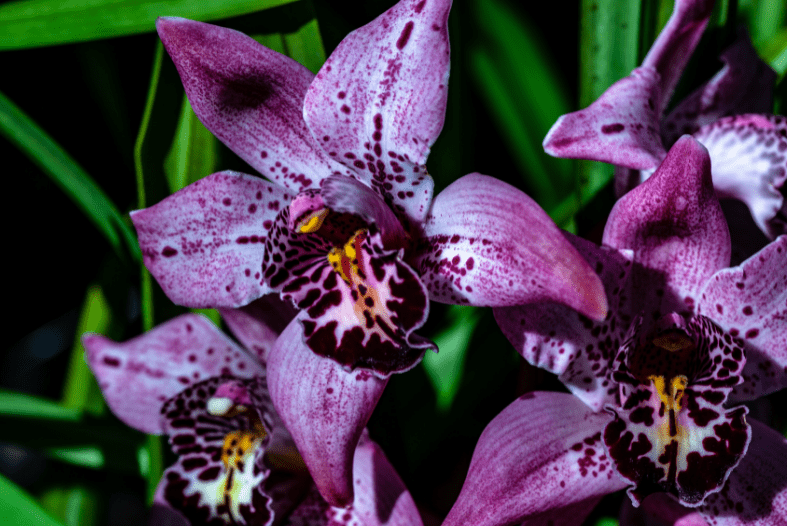 Again, one of the most significant challenges you might face is the fact that the price is incredibly high. This is because you're paying for a premium, as well as the expertise attached to it. However, for those who want good quality and good research behind their purchases, this is a great option for them.
What Are the Best Online Orchid Stores to Choose From?
With all this in mind, you might be wondering exactly where the best stores are, considering the fact that they might be the most available most convenient for you.
We have combed the Internet and found some of the best stores for orchids for you. Here is our selection, and why you should pay attention to them.
8 Best Places to Buy Orchids Online
And here is our list of the best places to buy orchids online!
Based in Florida, this online orchid shop is incredibly unique and has an array of options for you to choose from. Their most popular products cover a diverse range of orchid species, and they are at a relatively affordable price as well!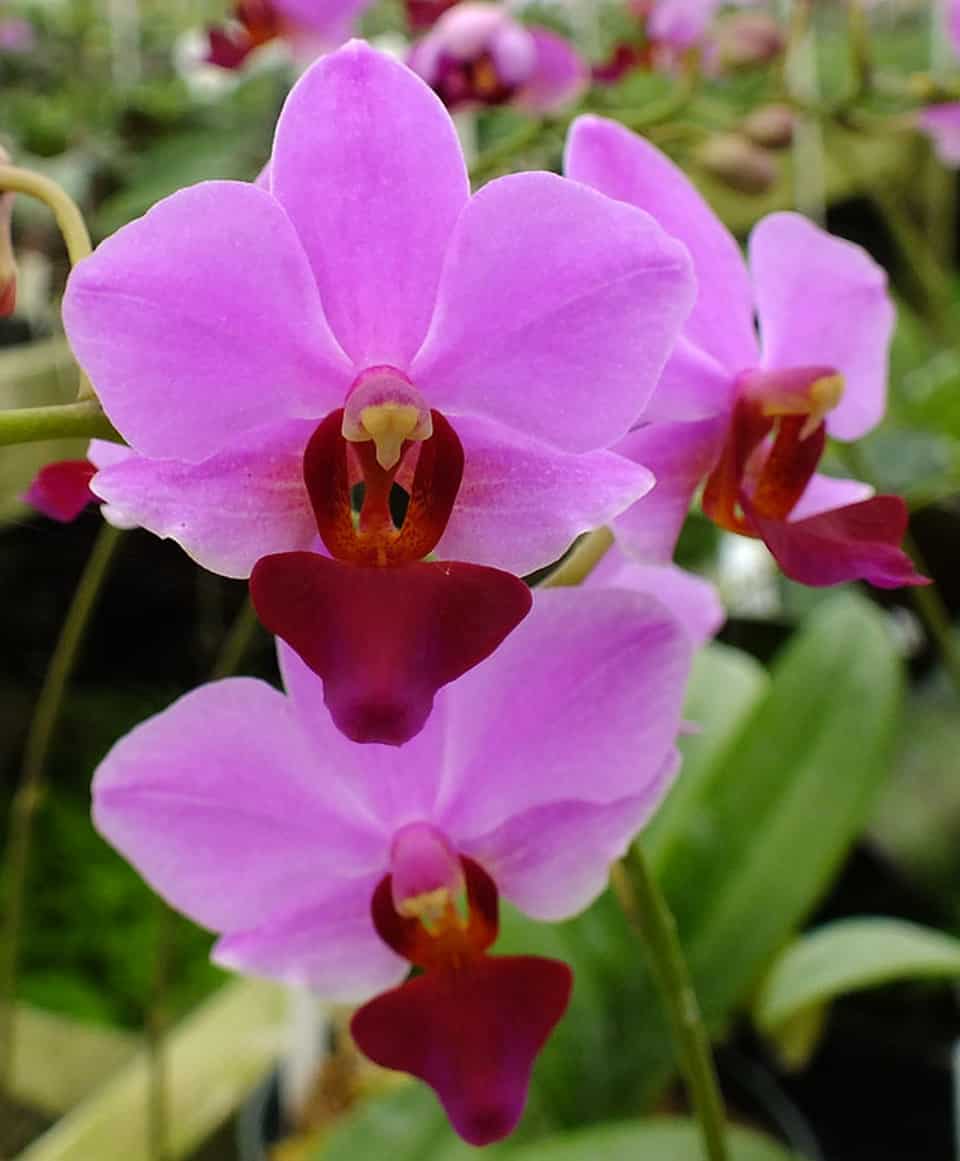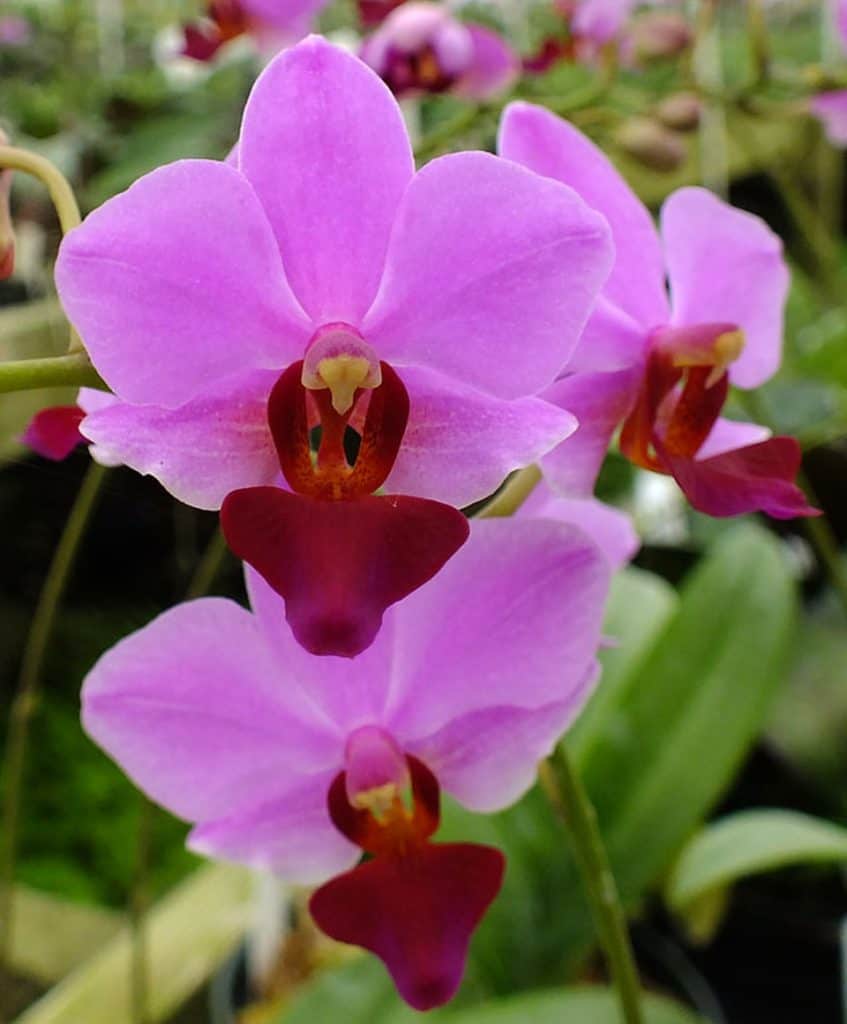 The owner, John, has been growing orchids for a long time – over 50 years! His wife was one of the youngest female rose judges on the east coast. She volunteered to work with John to learn about growing roses in the south and eventually became his business partner and wife!
You can find them at orchid shows all around Florida which is a really fun way to see some of the best orchids in the US!
This shop has over 90,000 square feet of green houses, making them one of the largest retailers for orchids in the entire United States. They have a huge variety of orchid plants with a robust online catalog. The is probably your best option for a unique high quality orchid plant!
Their prices are generally between $20 to $40, but there's even more luxurious orchids to choose from that are over $100 each. The price for shipping depends on what you order, but generally it's delivered through FedEx Ground or express delivery, to keep the freshness of the plants and to keep it healthy.
This nursery is located in Jasper, Texas, and includes a strong array of different plants, animals, trees, and shrubs. One of their main specialties is orchids, and there are over 300 varieties of this plant. Customers have a significant number of plants to choose from, and they even ship all over the United States.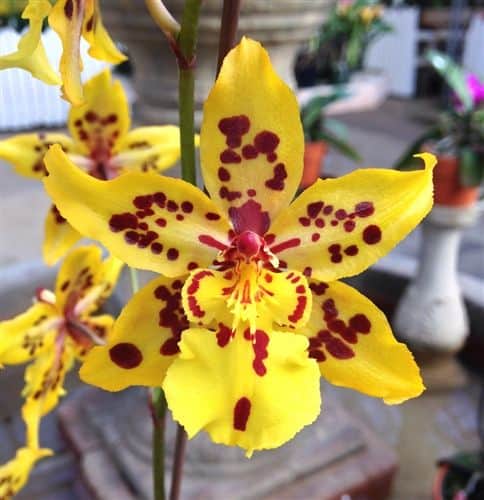 They have say that you can simply call them if you have any questions about orchid care and maintenance which is great if this is your first orchid!
Many of these plants are shipped wrapped in moss with a plastic bag wrapped around in order to be sent via USPS priority mail, making it incredibly easy to receive.
Their prices range from $6 to $40 for orchids, but then there are even larger plants that are more of an additional fee. Shipping and handling is only $6.50 and plants can ship between three to five days after purchasing.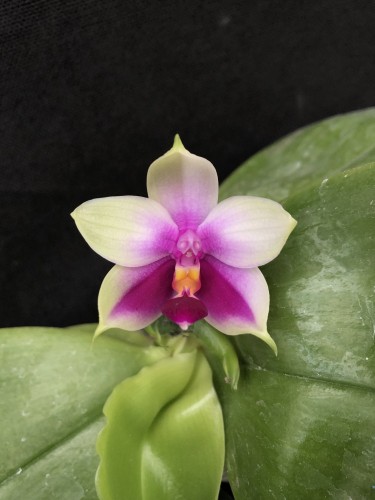 Known as one of the oldest orchid growers in the country, they are situated in the Midwest, and they offer a variety of different orchids to choose from.
They even offer pure species as well as hybrids, giving a significant number of choices for customers. They even help to promote different orchid events around the country, and provide tips to their website.
There's a significant range of pricing, due to the fact that they offer seeds as well as orchids in bud. Some of the cheapest seeds are only $6, while others can cost up to $55 each.
Their shipping is also arranged, depending on how much is ordered. Individuals can usually pay $14.50, or even up to $30 depending on how much they are ordering from the website.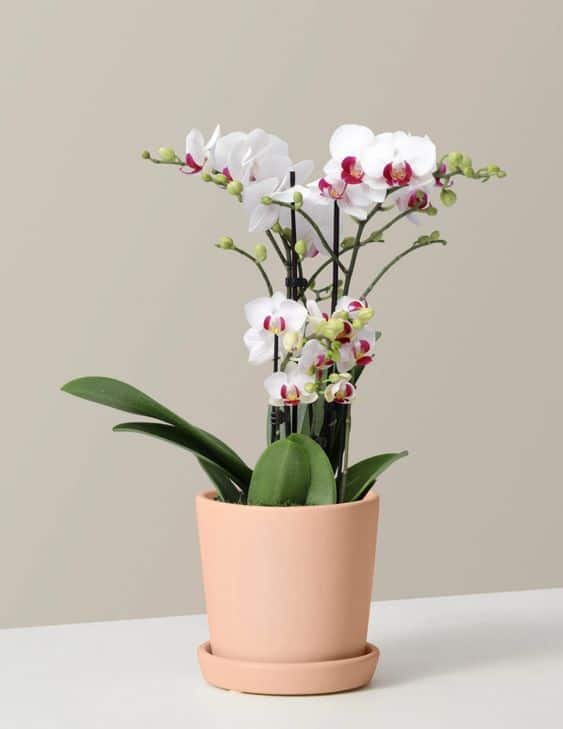 Image via the Sill
For those who are looking for a quick delivery in orchids in bloom, this is a great selection, and one of the best websites available. The Sill is known for being a little bit pricey, but they delivered their product within 7 to 10 days. For those looking for quality and a great selection, this is a great place.
The prices are generally around $100 per plant, and the shipping depends on the price of your order. If you order under $10, there's a flat $5 fee. If you order between $10- $100, there is a $10 flat shipping fee.
Additionally, if you order over $100, it's a flat $25 shipping fee. It's relative to what you are ordering, which is a great benefit, but it's also a little bit pricey compared to other companies.
The have a couple colors of one type of orchid – a Phalaenopsis orchids (also know as moth orchids) – which is your best bet for beginners! It comes in a few different styles of orchid pots.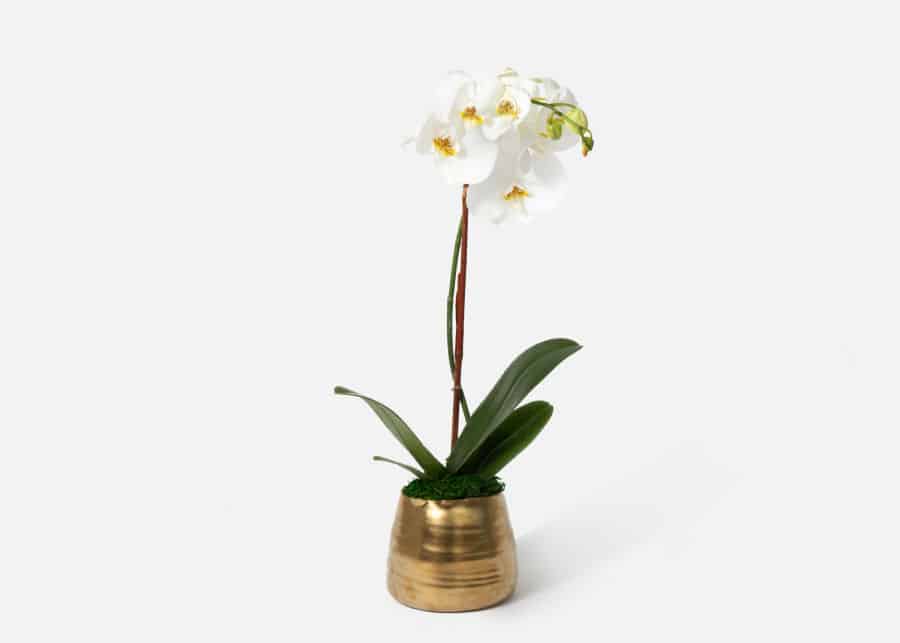 Image via Urban Stems
UrbanStems is one of the better options because of their quick delivery and their free shipping. While their prices are relative to other companies out there, they offer very fast shipping and even offer free shipping be signing for their newsletters.
Their prices are comparable to other companies, but one of the great features that they can have their orchids delivered the next day! That is a huge benefit to get your orchid delivered in good condition.
They also have a large variety of pots. You can get anything from simple gold pots to decorative pots.
UrbanStems is also a great option if you're looking for something other than orchids like bouquets! If you're looking to create a beautiful arrangement for your friend or loved one, this can be a great website for you to order from, because of the variety of options that they have.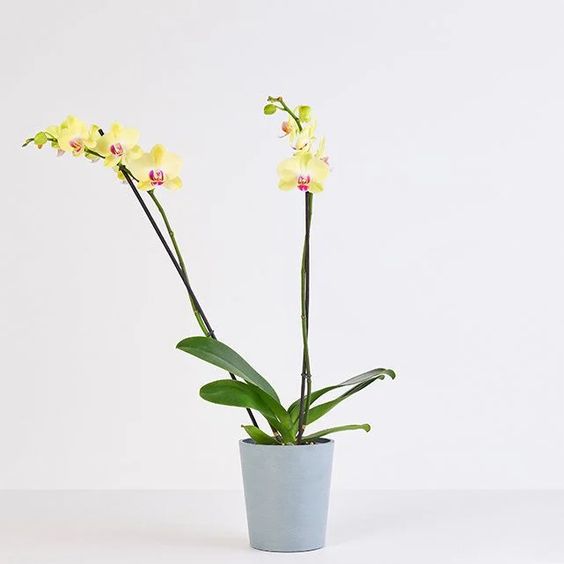 Image via the Bouqs Co
Much like the previous one discussed, Bouqs offers a few different orchid options and an even cheaper options for those who want to subscribe.
They even offer a very simple delivery fee, depending on the day that you decide to deliver. For weekly deliveries, it's only a simple $12.00 fee.
Their orchid plants cost $59 with the option to subscribe and get 30% off. If your planning on collecting orchids or giving them away as gifts, subscribing is a really good idea to save money!
They only come in one simple gray pot. With most orders on this website, they are delivered within one or two days, or can be scheduled in advance.
What makes this website incredibly unique is the fact that it brings together local and independent florists from all around the country, giving them one place for them to sell their products. Customers will find that this website is incredibly easy to use and makes it easy for ordering.
Their prices are significantly affordable, and they even have orchids starting at $45.00 each, with even more specialized creations too that are around $120.00.
With this website, there is same day, next day, or even scheduled orchid delivery throughout the entire continental United States.
Image via Ode a la Rose
Ode à la Rose is a unique shop that offers a more luxurious selection for those who want to specifically purchase beautiful cut orchids rather than potted ones. Unlike other websites listed, this one is very specific with their offerings for orchids, and they have a significant beauty to them that is not found in other locations.
They are one of the more expensive options on this article, yet there is still a significant draw to them for their beauty and uniqueness. Delivery is often within one to two days of purchasing, and it can range from $4.99 to $24.99.
It all depends on how much you purchase, where it is going, and the time of the year!
With all these choices for your orchid purchases, it's hard to choose just one. Let us know which orchid shops you love and tell us how your experience was with the company!
Now that you know where to find your new orchid, let's talk about what kind of orchid pot it should go in and all the orchid care tips including orchid care after flowering!
If you need to repot your orchid, here's step by step instructions on how to repot your orchid with success.