You have plants all over your home, so why not give your bathroom a little bit of a plant love? Bathrooms can be a tricky spot to find a good plant to thrive in with its fluctuating temperatures, humid environment and oftentimes low light situations. Today let's chat through some the best bathroom plants!
Not only will adding a few plants to your bathroom make it feel like more like a spa, but it will also help the air quality! Many bathrooms are small so there's not a lot of real estate for a plant stand or two but a small plant on the counter or even a few hanging from the ceiling or wall (try this DIY macrame plant hanger!) will make a huge difference!
15 Best Bathroom Plants That Love Humidity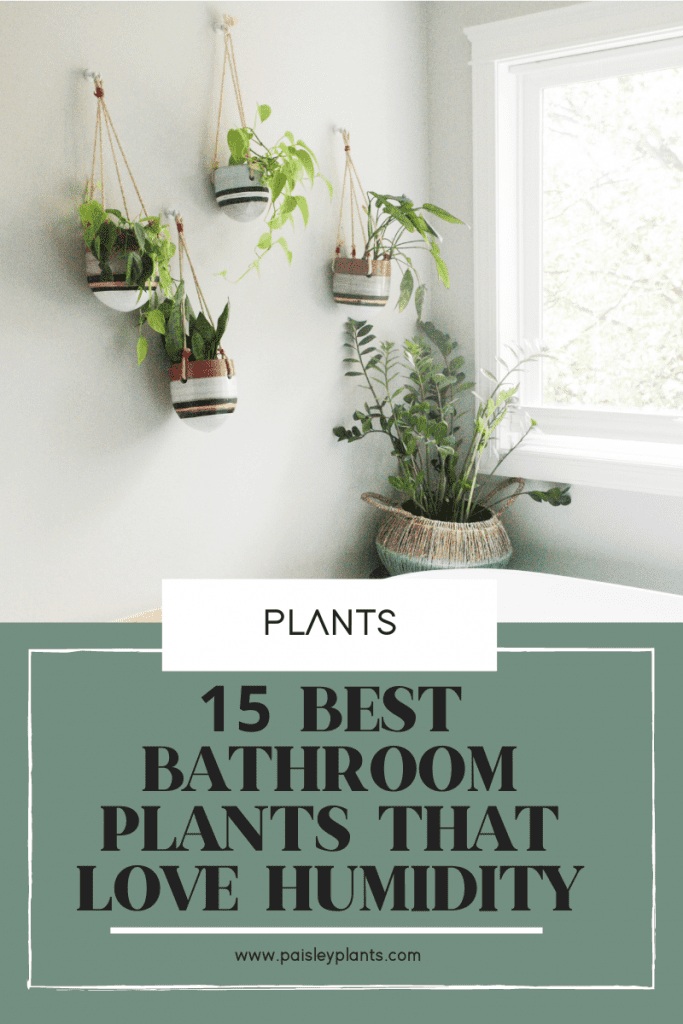 Paisley Plants is a participant in the Amazon Services LLC Associates Program. This post may include affiliate links which means I may earn a small commission if you shop using the links below at no additional cost to you.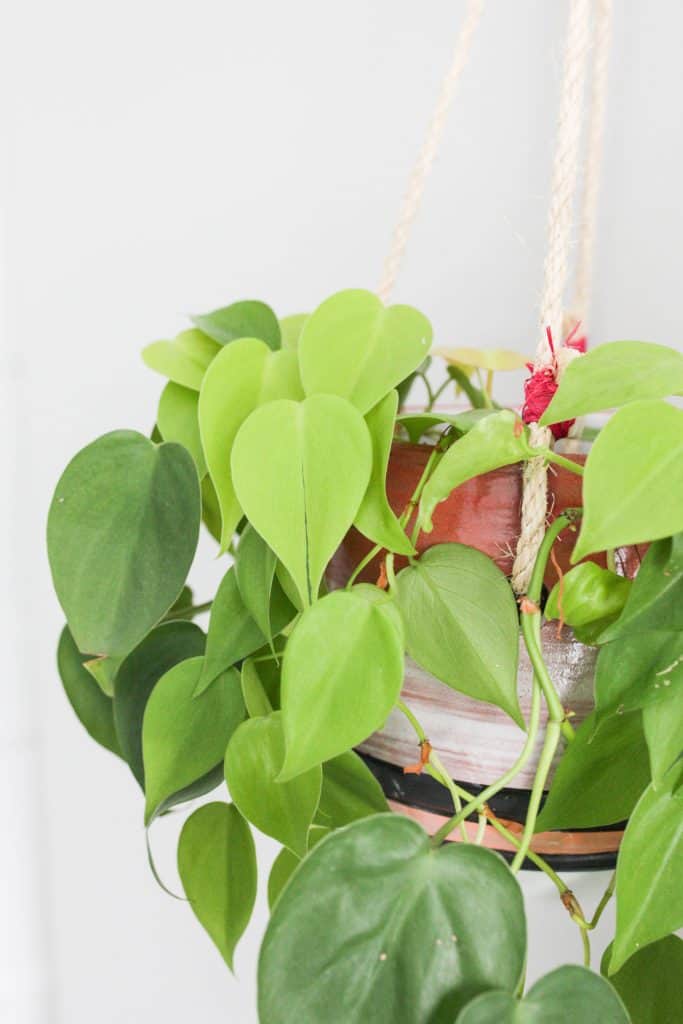 Pothos is one of the most hardy plants out there. Great for low light spots but also does great in brighter light bathrooms.
Pothos is a great plant to hang in a corner of your bathroom to vine around your walls and ceiling or to hang over your bathtub – if you have a separate spot for your bath – to make you feel like you're in a treehouse!
Find all types of different pothos here!
---
2. Snake Plant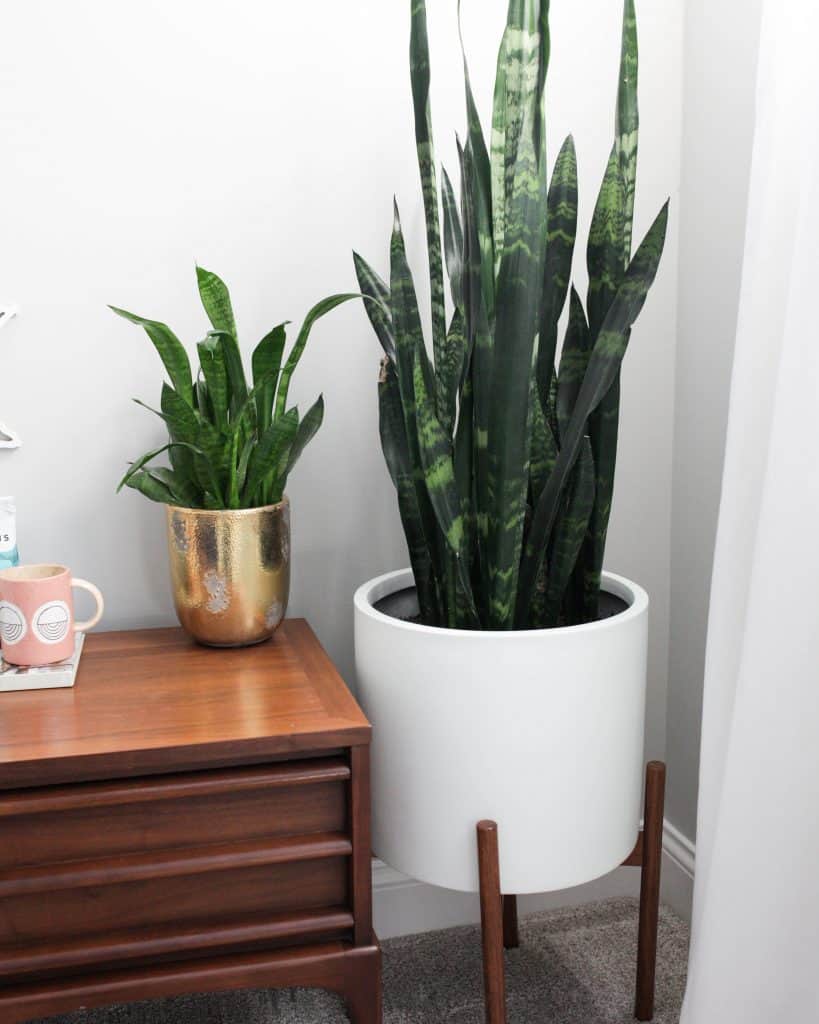 Think you have a black thumb? This plant is for you! Snake plants are one of the most hardy plants out there.
Not only do they remove 107 known toxins that are swirling around your air but they also produce oxygen! Add one (or two) of these plants in your bathroom and you'll be breathing fresh air in no time.
---
3. Spider Plant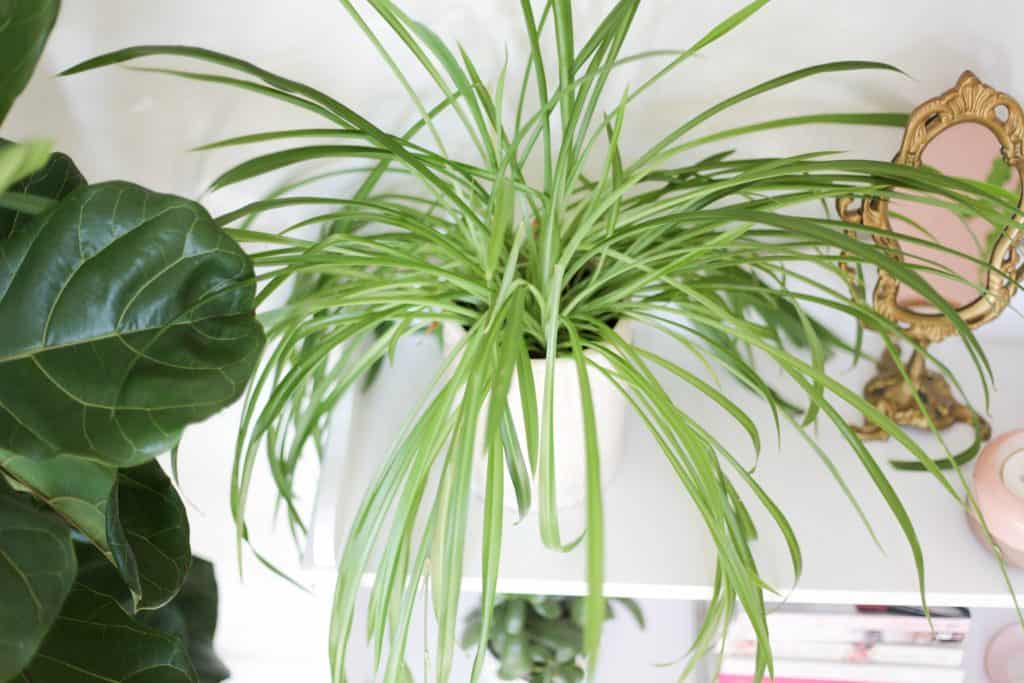 Spider plants aren't going to be catching all the spiders creeping in the corner but they will add some life and green to a dark corner of your bathroom!
These plants are super easy to care for and grow. Spider plants are great options for low light bathrooms, especially for those of you who may not be the best at remembering to water them!
Find more Spider Plant Care Tips & Tricks here!
---
4. Bird's Nest Fern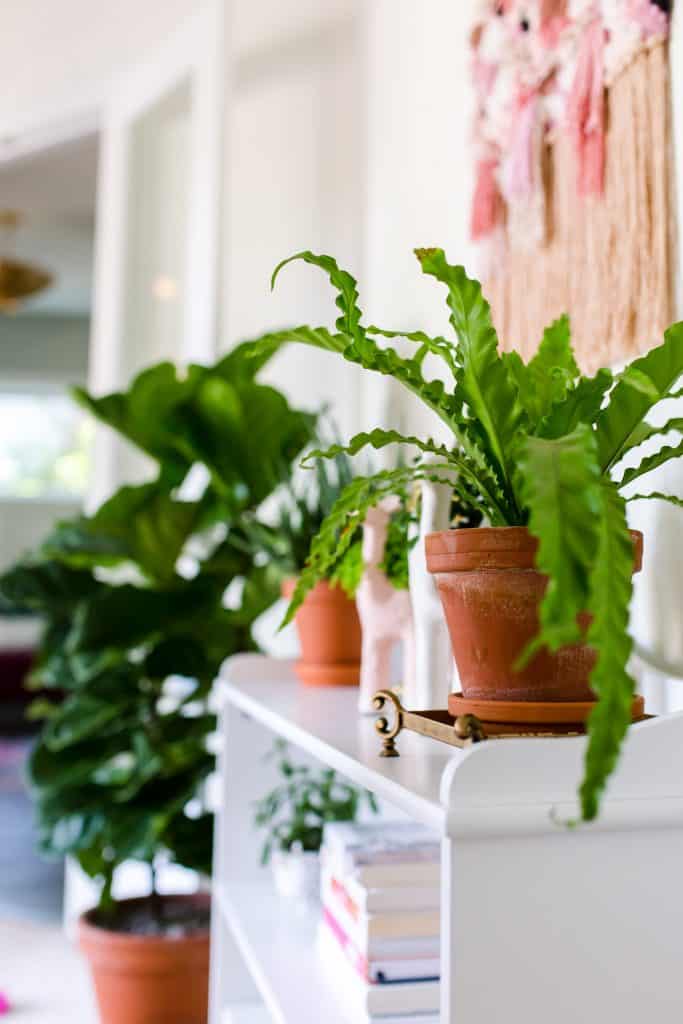 Another great plant that's suitable for low light spots in your bathroom is the Bird's Nest Fern! It does best in mid to bright indirect light but it is also tolerant of low light. Make sure the soil dries out about halfway down in between waterings.
Bird's Nest Ferns love high humidity, making them an excellent bathroom plant! This is a very low maintenance plant that adds some fun to your room!
---
5. Asparagus Fern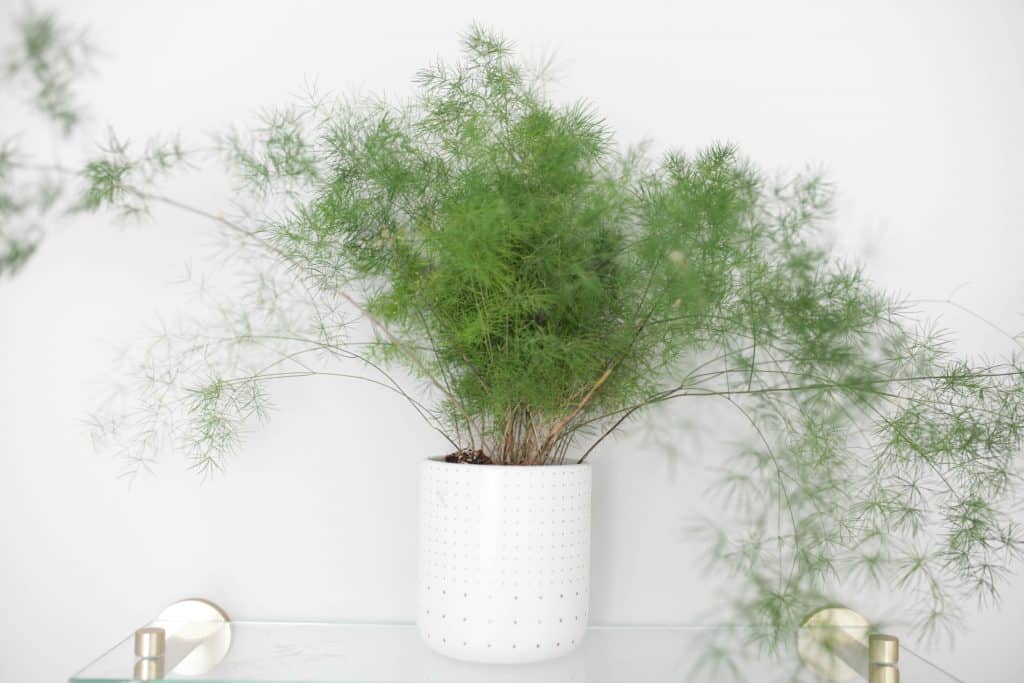 Another amazing humidity loving plant is the Asparagus Fern! This adorable little plant love humidity and light so put it in a bright sunny spot in your bathroom!
These plants can grow wild with sprawling branches that are so fun! Be warned though, this plant is toxic, so keep it away from pets and kids.
---
6. Rubber Plant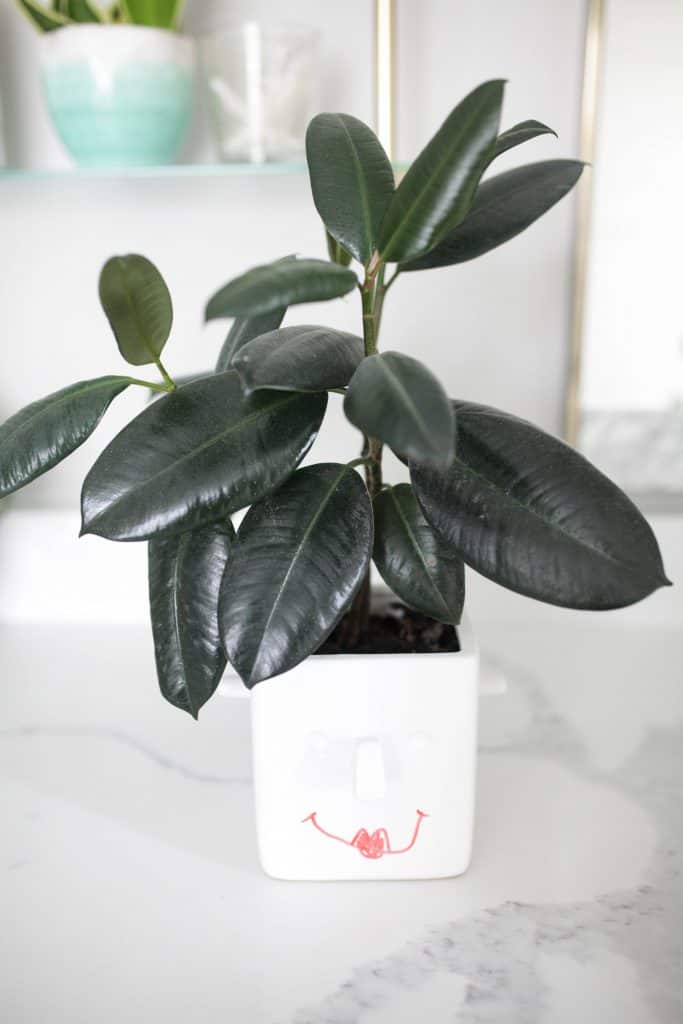 If you have a brighter spot in your bathroom, try a Rubber Tree! While yes, these can grow to enormous heights, keep them in a small pot to contain them a bit!
They typically like to be watered about once a week. The Rubber Plant is also one that removes toxins from the air, including carbon monoxide, formaldehyde and trichloroethylene.
---
7. Alocasia
Give your Alocasia bright, indirect light in well drained potting soil and it will be a happy plant! It doesn't like to be over watered but loves to be moist all year round.
They like to stay warm so keep them in rooms that stay above 60 degrees Fahrenheit. Alocasias thrive in humidity, making them an ideal bathroom plant!
---
8. Bamboo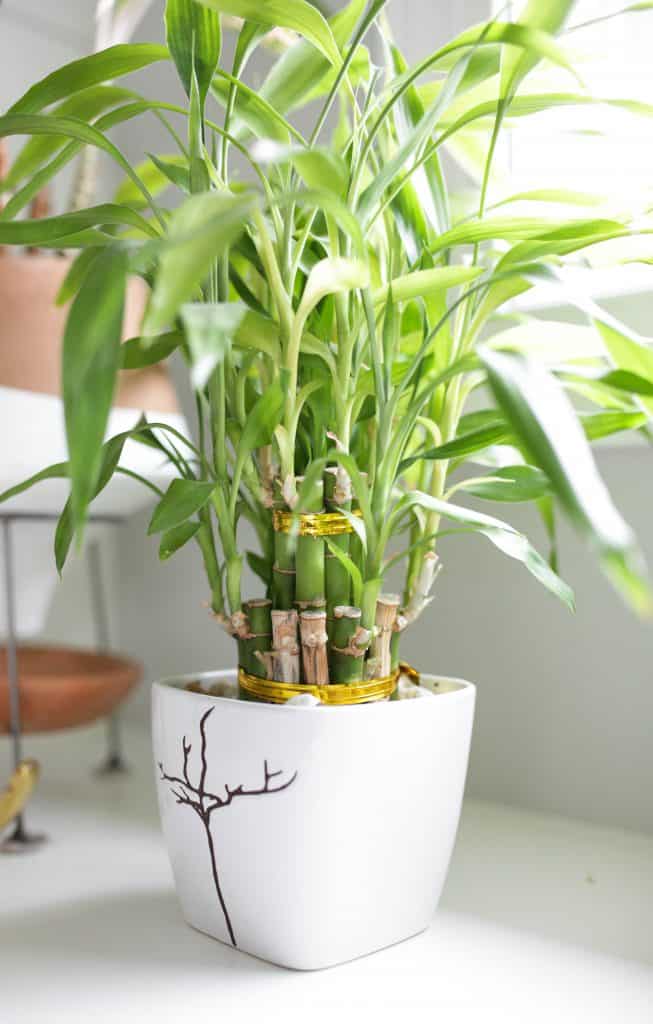 Lucky Bamboo plants often times come in water directly without any soil at all making them a great plant for overwatering types! They like bright light and will start to lose their coloring if they're not getting enough sun.
They're easy to grow and care for and do great with humid spaces!
Check out my lucky bamboo plant care post for even more info!
---
9. Air Plant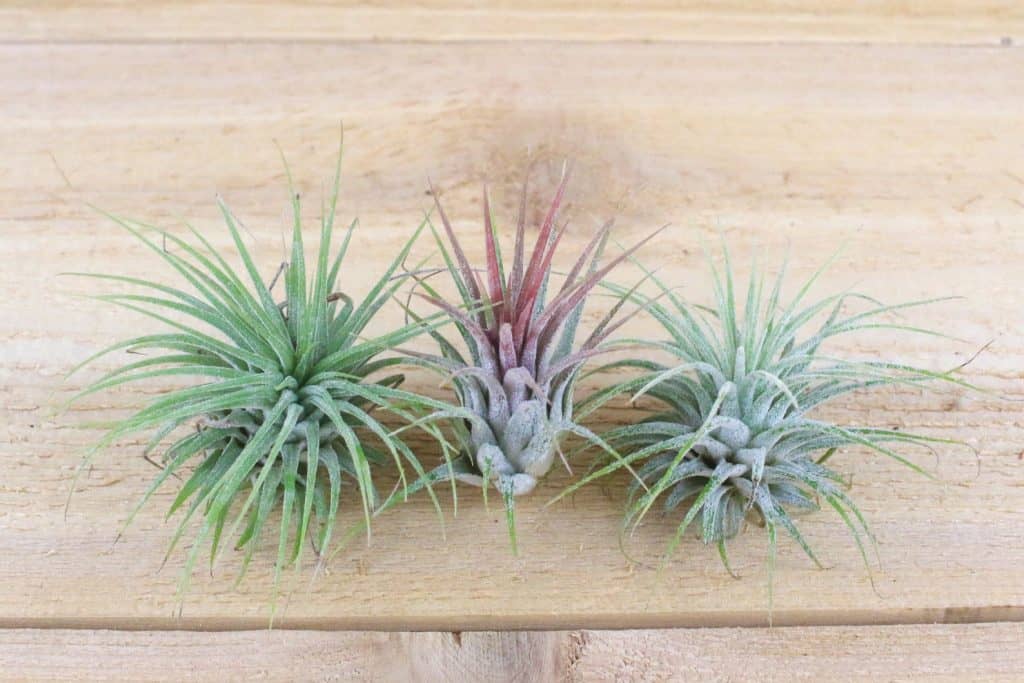 Photo cred via Etsy where you can get these!
Air plants are great bathroom plant options because of how much they love humidity! They also like a good amount of indirect light so make sure you have a decent amount of sun in your bathroom before adding any of these fun plants to your space.
---
10. Fiddle Leaf Fig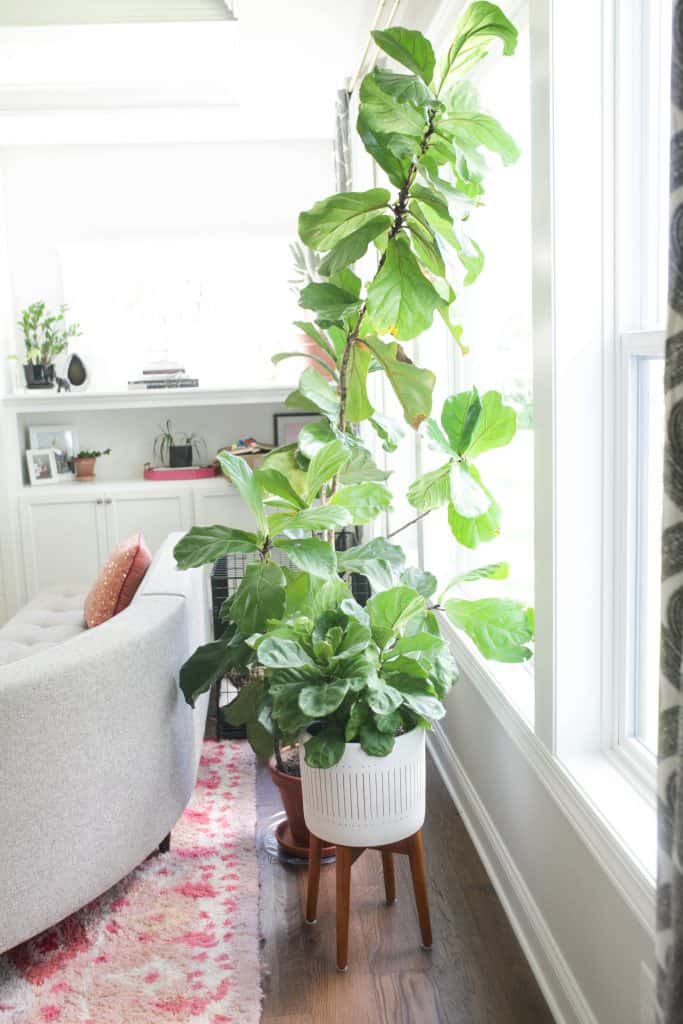 Ok, you're likely not going to be putting a giant Fiddle Leaf Fig in your bathroom (and if you are, I want to see!) but smaller versions are a great option in your bathroom! Fiddles love warm, wet, humid spots so if you have the space, get this in your bathroom!
Fiddle Leaf Figs are very temperamental and don't like to be moved, so be sure to put them in a spot where they'll get lots of bright light from the get go.
Find more Fiddle Leaf Fig fun here!
---
11. Dracaena Marginata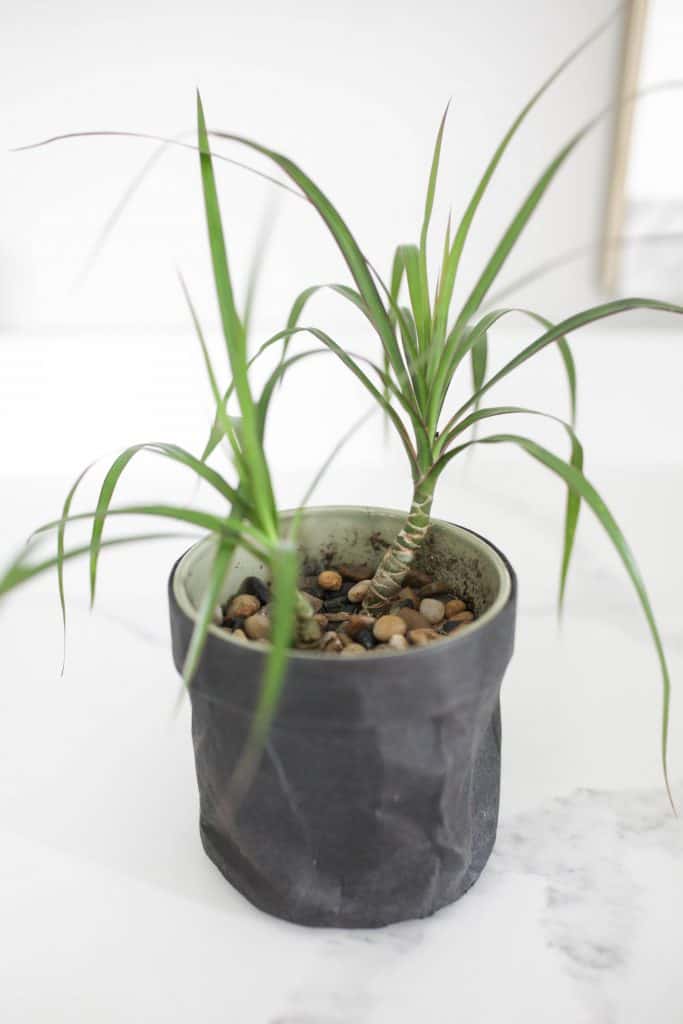 The Dracaena Marginata, also called the Dragon Tree, is a great plant for bathrooms because they love high humidity! They're super easy to grow indoors and like bright indirect light.
They're tough plants that are drought-tolerant (give these to your forgetful friends!) and grow extremely tall! Be sure to only water them when the top half of their soil is dry, which can take up to three weeks in low light.
---
Find more details on the Dracaena Lemon Lime here!
12. Peace Lily
Photo cred via Etsy (where you can buy this exact plant!)
Peace Lilies are a tropical plant, which makes it a perfect bathroom plant! These plants love lots of sun so if your bathroom has a nice big window, this is a great option for you!
Peace Lilies like to stay hydrated but not be too soaked. If it starts to look droopy that just means it needs more water! They're great at purifying the air which makes them another great bathroom plant!
---
13. Monstera
I have a deep love for Monstera plants with its fun Swiss cheese-like leaves! Monsteras are pretty hardy plants, making them tolerant of both low light and sunny spots. (Although they much prefer more sun!)
They do well with any levels of humidity and can make quite the statement!
Find all the best Monstera Plant Care Tips and Tricks here! And check out this post for multiple ways to propagate your monstera along with step by step instructions and video!
---
14. Staghorn Fern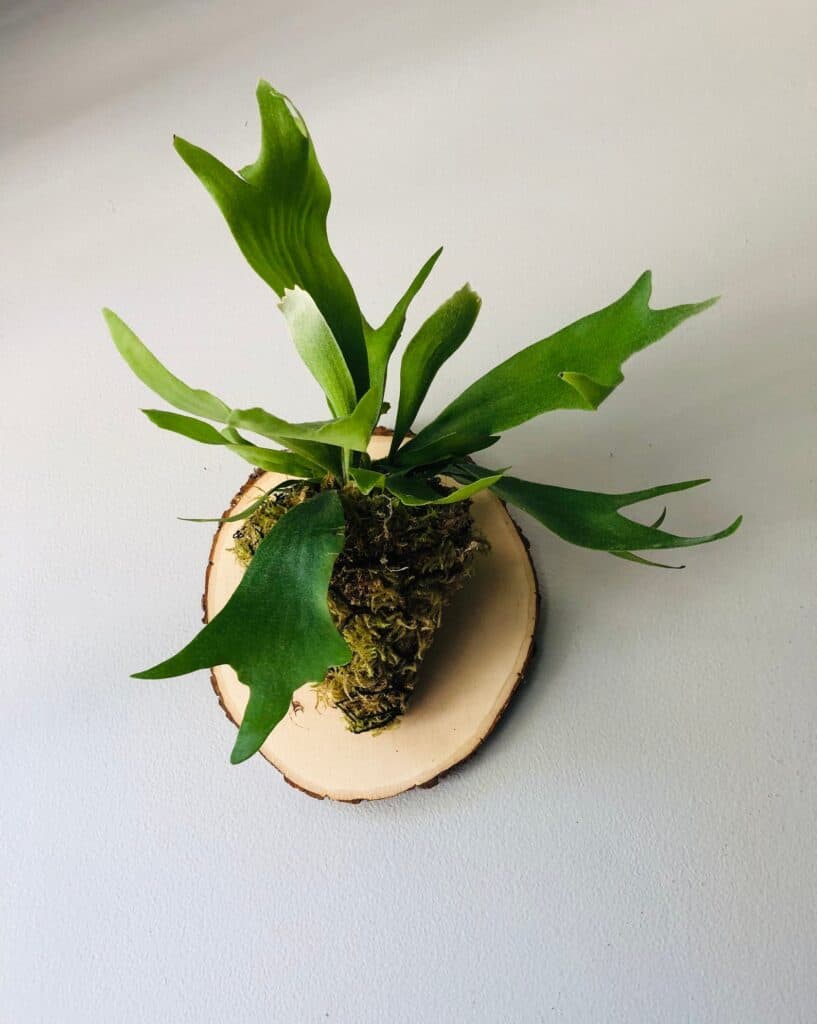 Photo cred via Etsy (where you can buy this exact one!)
Another member of the fern family (like the Bird's Nest), the Staghorn Fern loves humidity! This plant does best in bright to moderate indirect light, so keep it near a window but out of direct sun.
The trickiest part of Staghorn Ferns is ensuring they're getting watered enough without overwatering them. Usually water them every 7-10 days, and less often in the winter.
---
15. Chinese Evergreen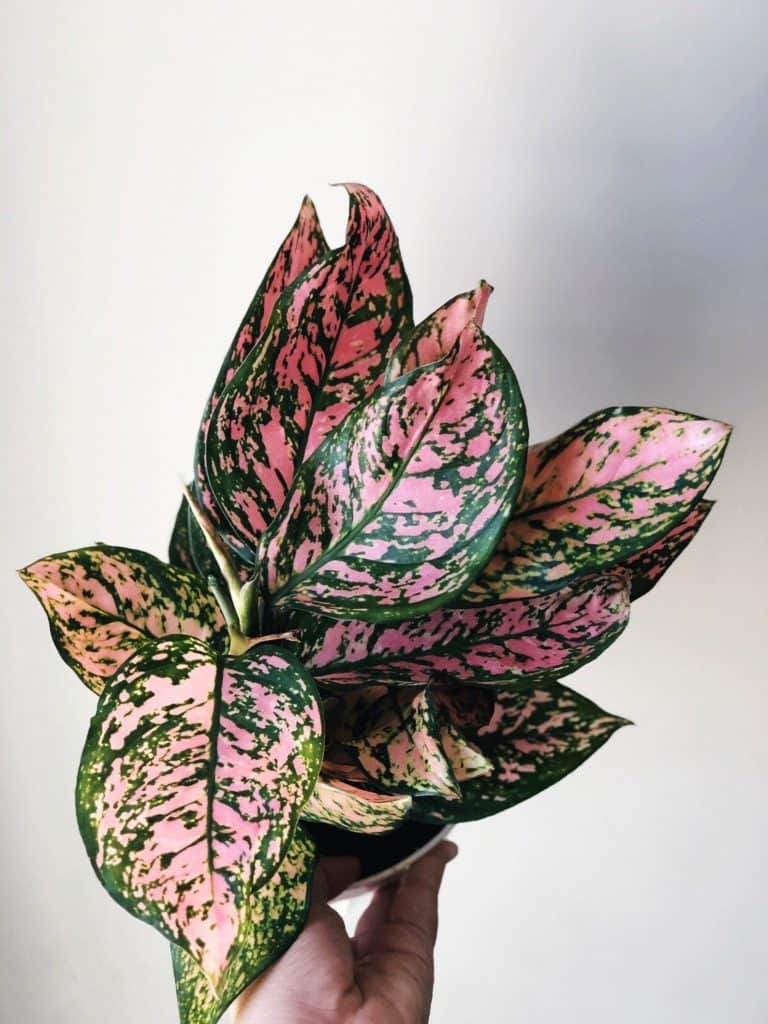 Photo cred via Etsy (where you can buy this one!)
A Chinese Evergreen (aka Aglaonema) is an easy to grow plant with gorgeous colored leaves! There are a lot of different varieties of this plant, so you can get anything from dark green to silver or even some with a bit of red in it!
These plants vary a bit on sun needs based on the type, but none of them like direct sun. They do, however, love humidity, making it great plant for your bathroom!
---
I hope this list of bathroom plants inspires you to add a plant or two to your own bathroom!
And don't forget to check out fun plant posts like these plants that grow in the water!
As always, thanks for reading and sharing!