If you are a succulent lover, you probably can't get enough of these cute little guys. They're so easy to take care of and come in so many varieties and shades that the choices are endless for your garden.
Why not boost your succulent street cred with some of the most exquisite and rare plants in the succulent family?
I've rounded up 21 of the rarest and most unusual succulents for you to consider adding to your home or garden. You probably haven't heard of some of these, and they'll get lots of attention from neighbors, guests and especially other plant lovers!
21 Rare Succulent Plants to Include in Your Garden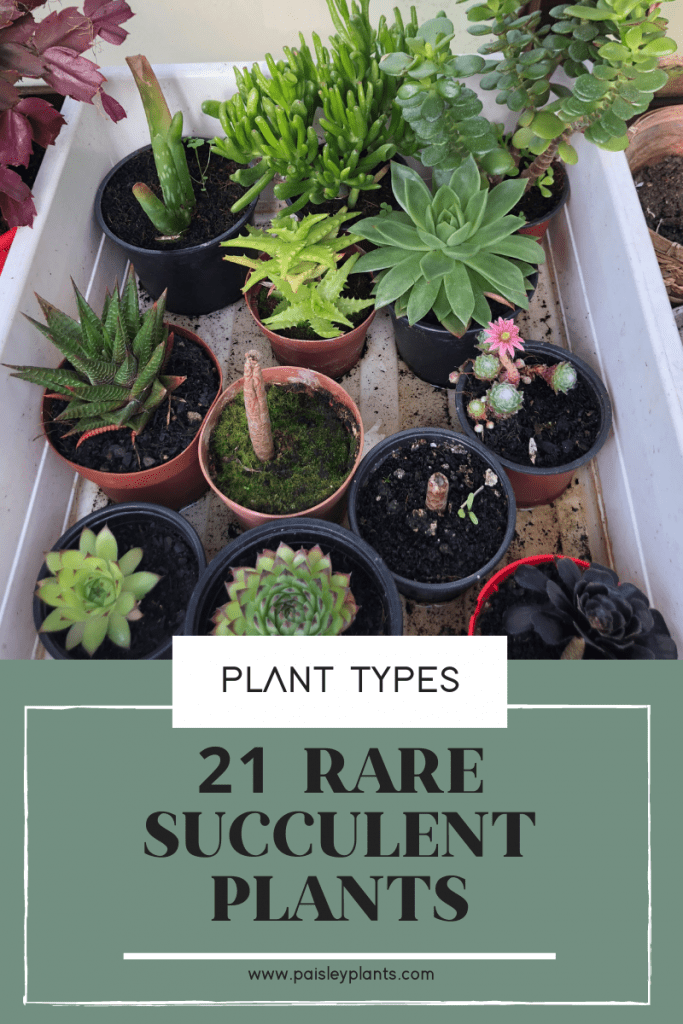 Paisley Plants is a participant in the Amazon Services LLC Associates Program, an affiliate advertising program. This post may include affiliate links which means I may earn a small commission if you shop using the links below at no additional cost to you.
1. Othonna Capensis — Ruby Necklace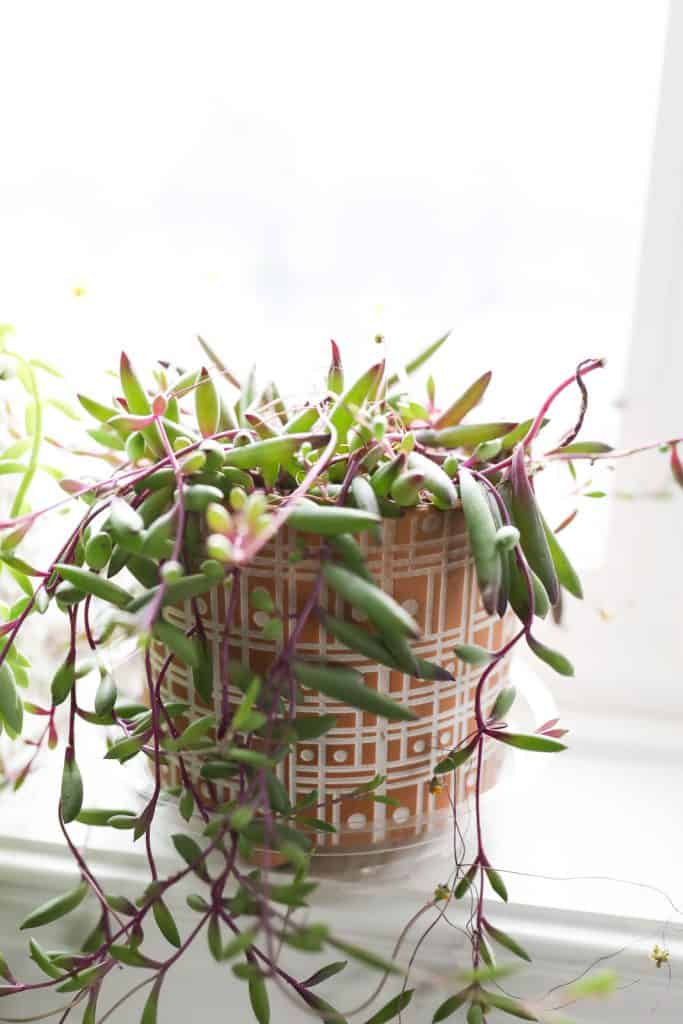 Purchase one at Succulent Selection
Othonna capensis is known as Ruby Necklace because of its bright purple stems and trailing foliage that resembles a necklace. It's also sometimes called Little Pickles because the leaves of these plants look like, well, tiny pickles!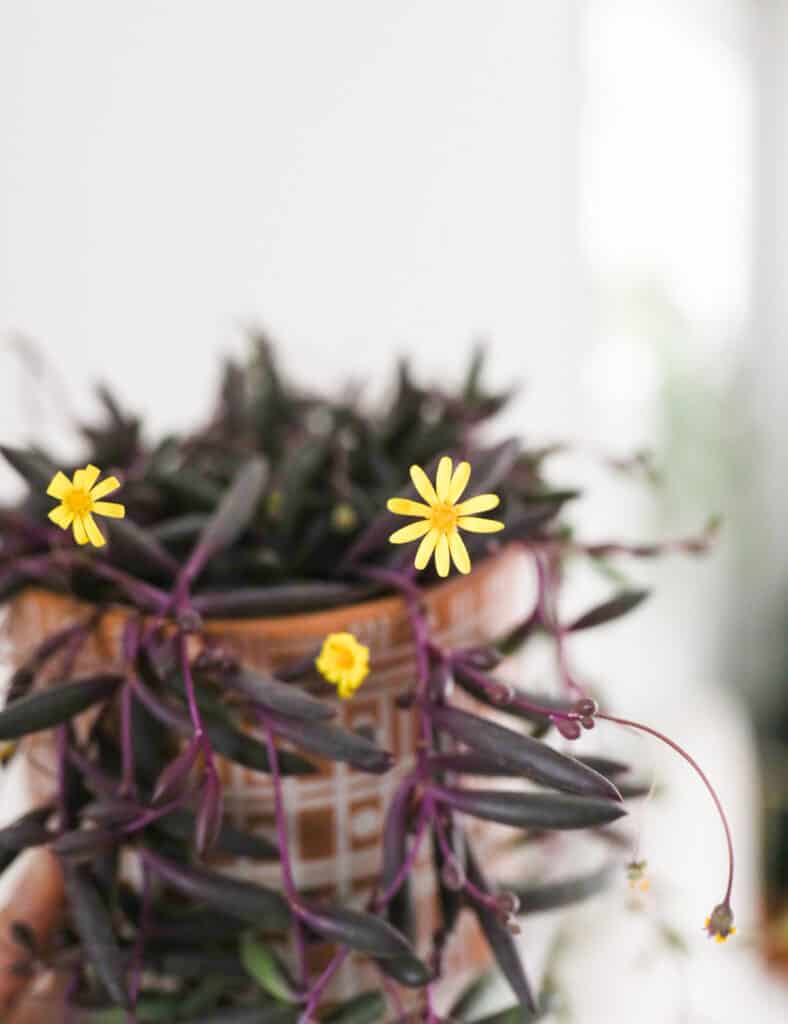 It blooms often with bright yellow flowers, which are a striking contrast against its stems and green leaves. These plants like morning sun and hanging baskets and generally do not go dormant during the colder months.
*Fine out more about the Ruby Necklace plant here!
2. Pachyphytum Compactum — Little Jewel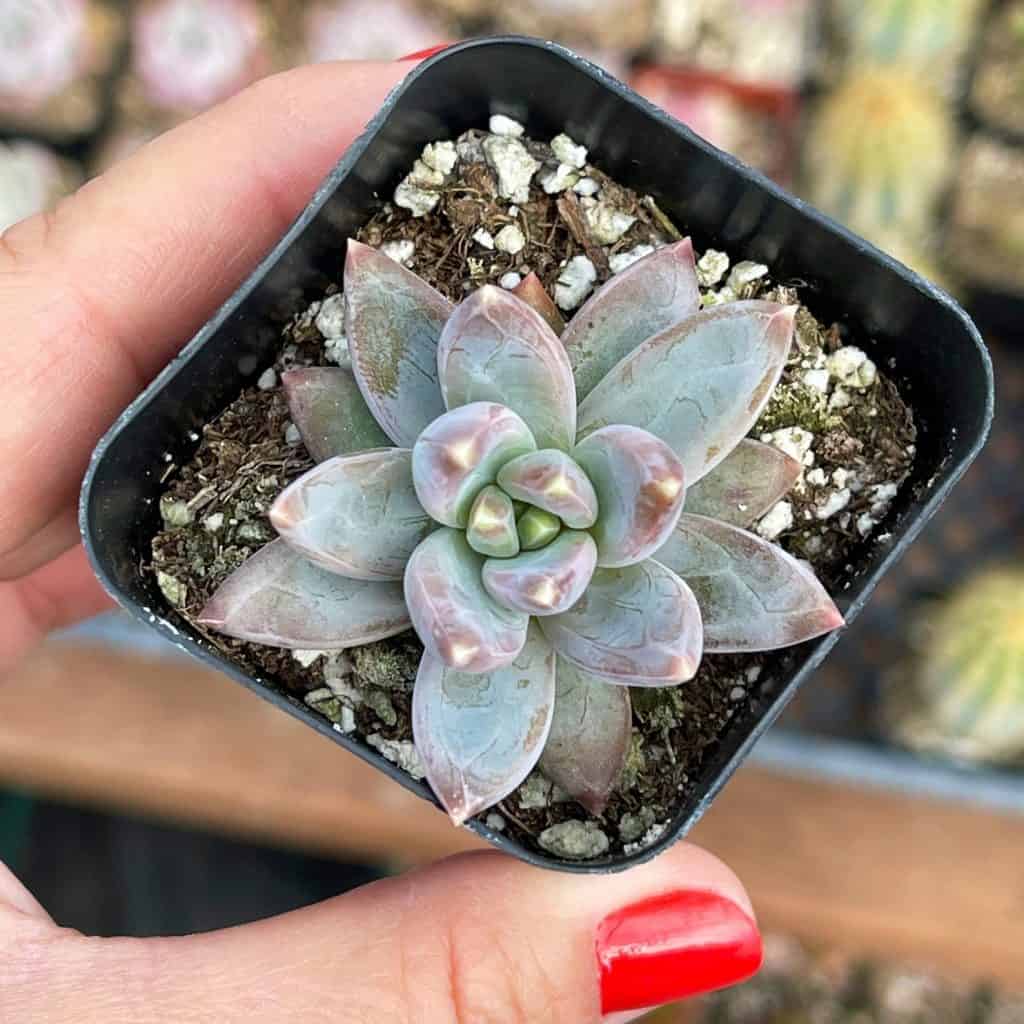 Image via Queen of Succulents
Appearing like a giant flower, this plant is unique because of the leaves' jeweled appearance. The tips of this succulent generally are a purple tint, while the middle of the succulent is bright green.
It's similar to others of the same species, but the faceted look of its jeweled exterior makes it an attractive choice for anyone looking to expand their garden.
3. Conophytum Subglobosum
This flowering plant is one of the most unique succulent plants and is often confused for cacti upon first glance. But their green cushion appearance and small flowers are what make it a succulent.
This plant is nocturnal, and the flowers, when they bloom, come in a variety of pale colors. These plants are odd in appearance, but truly some of the most rare succulents and make for great garden additions.
4. Ariocarpus Trigonus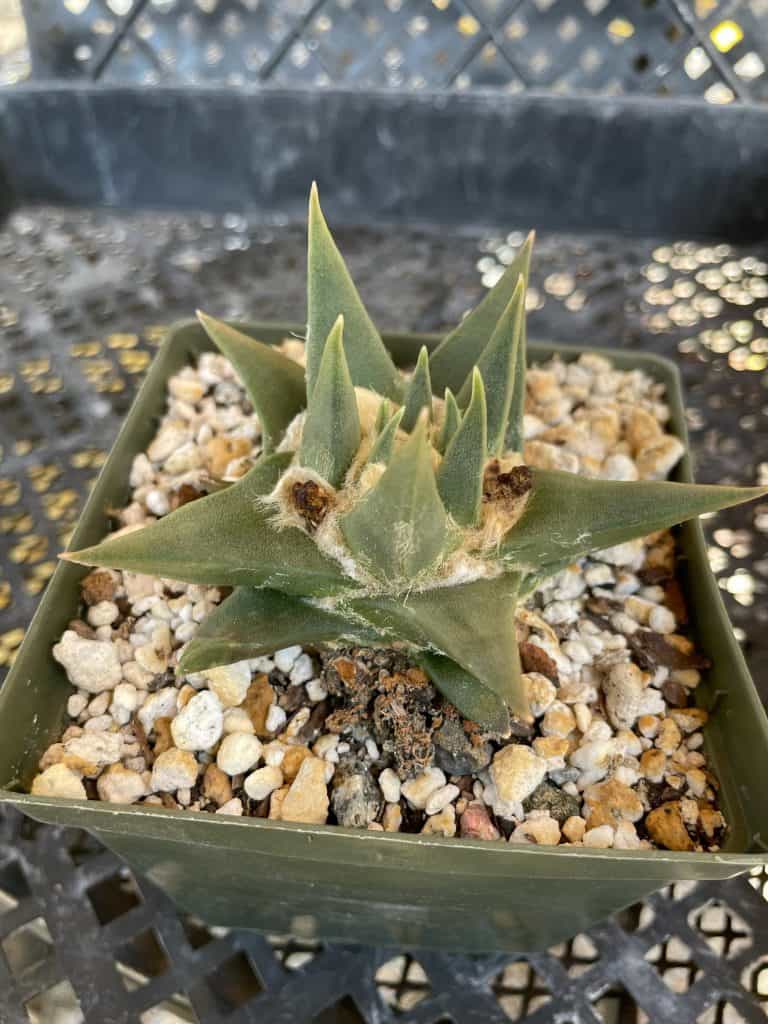 Image via Planta Seca USA
Similar in appearance to cacti, these special plants often grow at high elevation. The base of their plant is a deep army green and the middle where the showy blooms appear generally is a pale yellow with orange pollen in the center. T
hey are some of the largest species of succulents with a maximum height of 10 inches tall.
5. Tephrocactus Articulatus — Paper Spine Cactus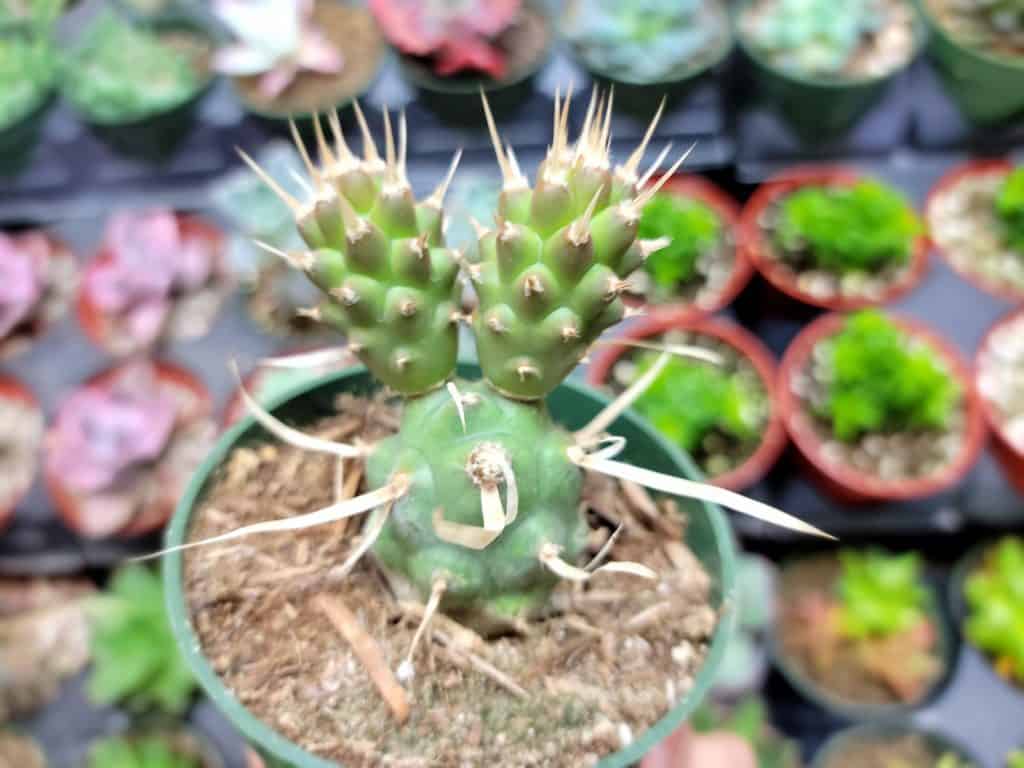 Image via Sweet Succulentz
The Paper Spine Cactus was first identified in the late 1800s but now is one of the most well-known of the smaller cacti. This plant is known for the white new segments that will grow no matter where you are in the world.
These are some of the best plants to grow because they are easy to take care of. They only grow to be a foot tall too!
6. Euphorbia Obesa — Baseball Plant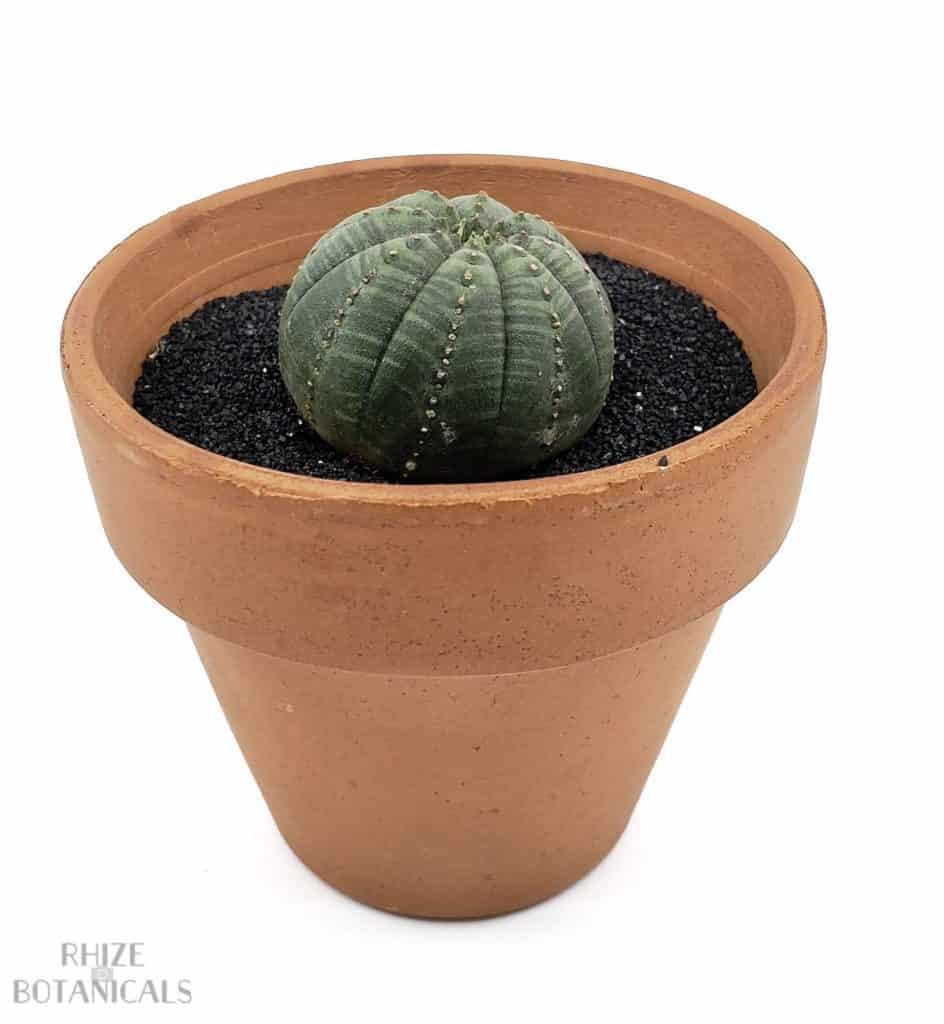 Image via Rhize Botanicals
This plant is nearly extinct but is known for its unique appearance. Its native habitat is South Africa. The exterior is in a sphere shape and resembles the exterior stitching of a baseball, with flowers on top that resemble the inside of a baseball.
These are beautiful but definitely hard to acquire now since they are such a rare species!
7. Adromischus Maculatus – Calico Hearts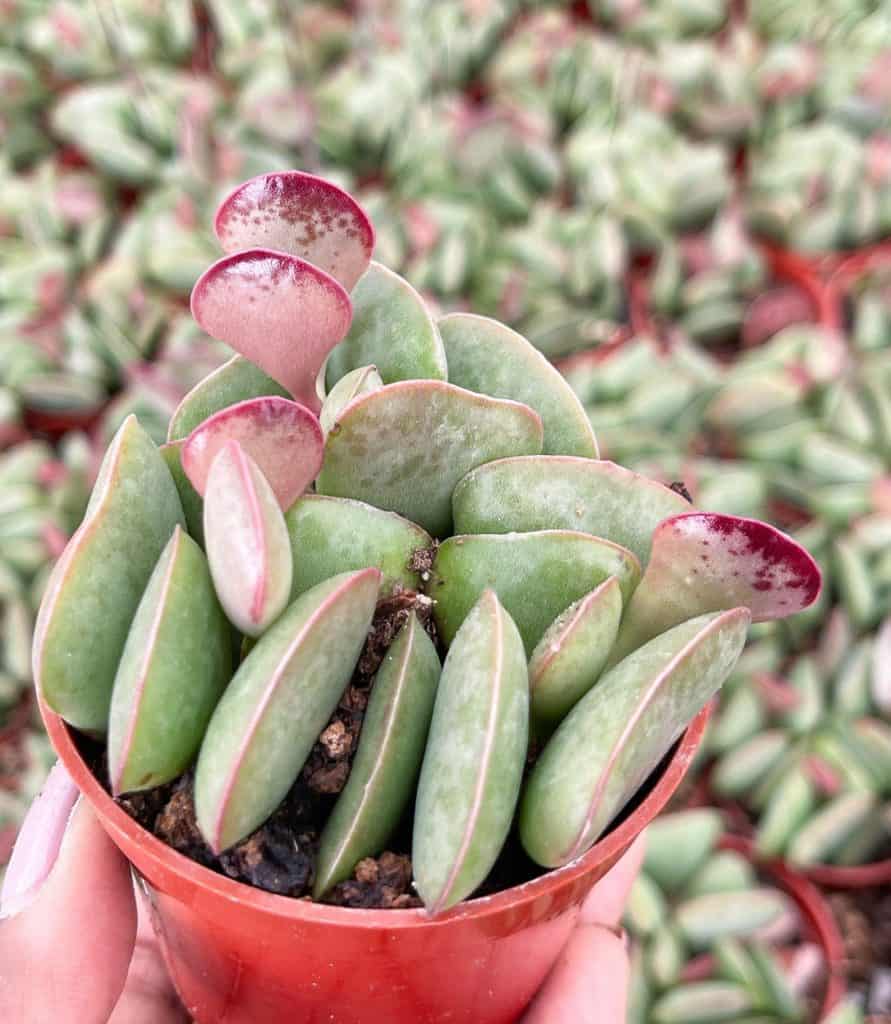 Image via Be Leaf and Grow
This rare plant is known for being fragile, but it's unique in its growth and structure. As a succulent, it still thrives in areas of less moisture and less sunlight.
However, the leaves grow in thin bulbs that are speckled with darker purple or red tints. They are generally a rather small size as well, making them easy to add to an indoor planter or even in your outdoor space.
8. Pachyphytum Oviferum — Moonstones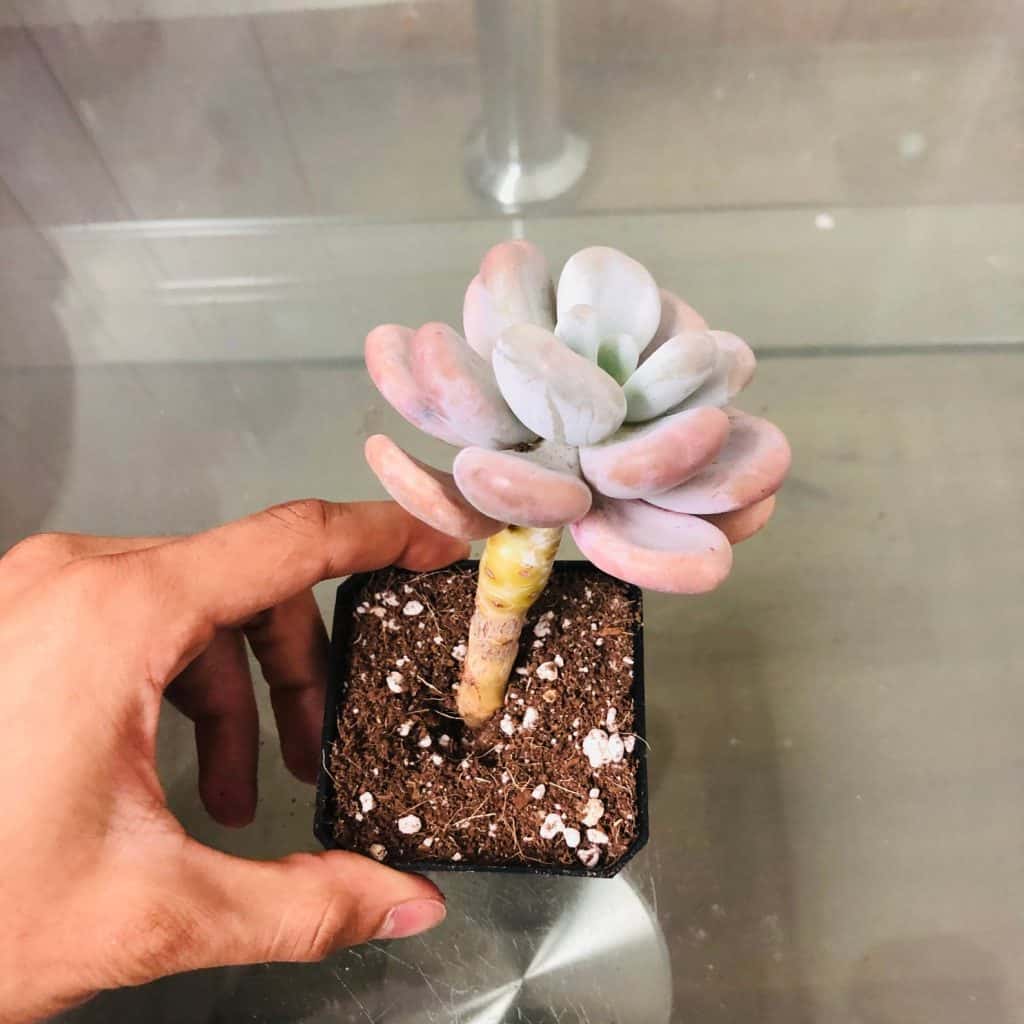 Image via Epic Succulent
For those who love the color pink, the Moonstones plant is out of this world! Named for its thick and plump pink leaves, this plant is a truly unique succulent species.
It has the same structure as other Pachyphytum species but comes in a vivid rose pink. This plant can really add that pop of color to your garden in a way that other plants cannot.
9. Fenestraria — Baby Toes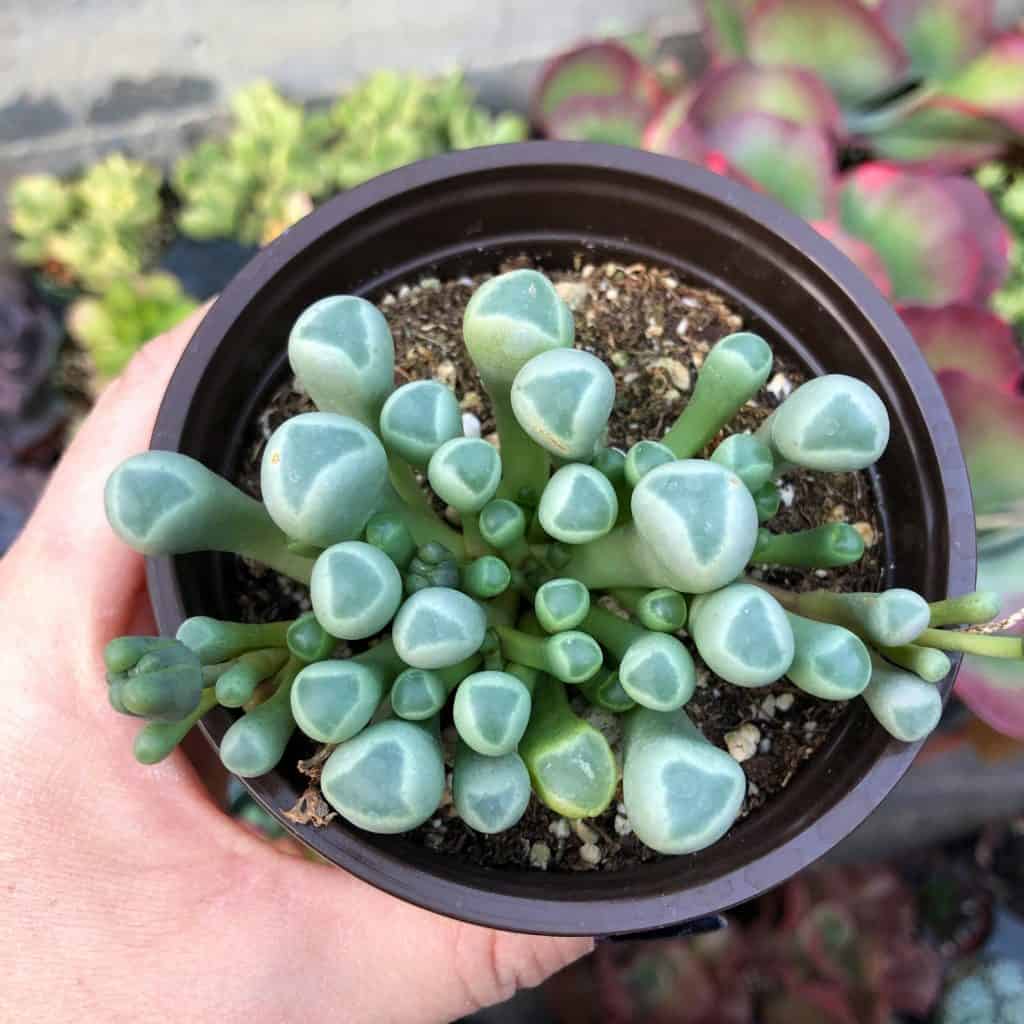 Image via Queen of Succulents
You can probably guess what this plant resembles! Fenestraria rhopalophylla has small blunt leaves that resemble baby toes. It is a bright green plant and can even be compared to the sea plants that people see on coral reefs.
This plant does not grow to be too large but has a stunning and special appearance that adds personality to your garden.
10. Lithops — Living Stones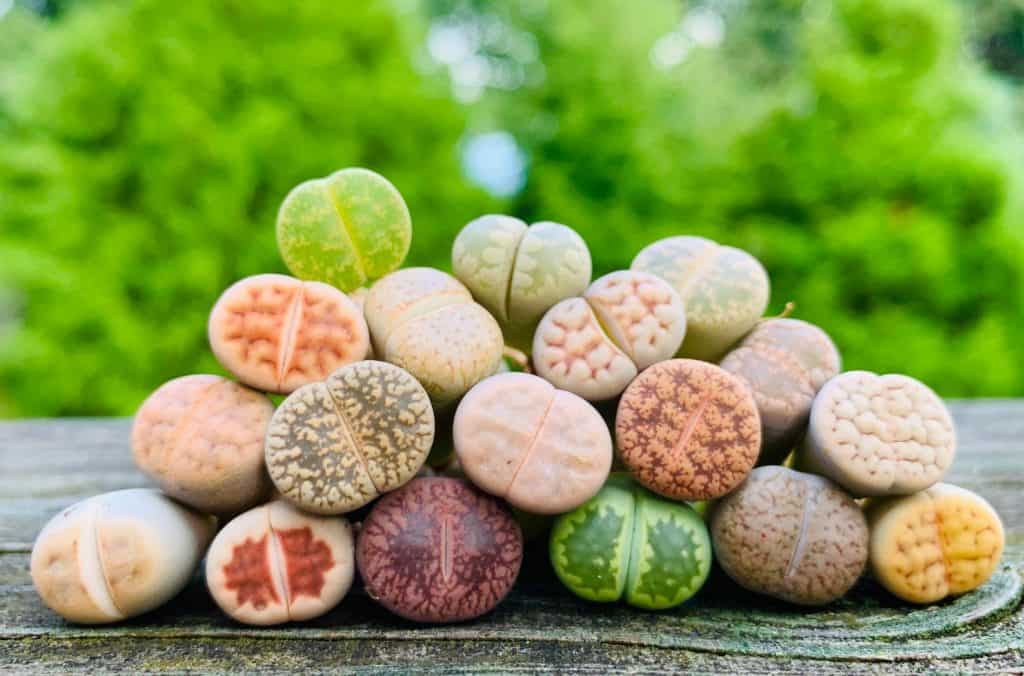 Image via Micro Landscape Design
This isn't a pet rock but a succulent that looks just like a rock. Brown in appearance with speckles of darker shades, this plant is unique and truly a living stone. When the plant blooms, the interior is revealed, and white or yellow flowers will appear in the summer time.
11. Graptoveria 'Fred Ives'
Image via Succulent Creationz
Out of all of the succulents mentioned here, the Fred Ives species of Graptoveria is one of the most colorful. This plant has pinks, blues, yellows, greens, and purples visible on its leaves. It's small in size but still stunning and easy to care for in your space.
12. Albuca Spiralis — Frizzle Sizzle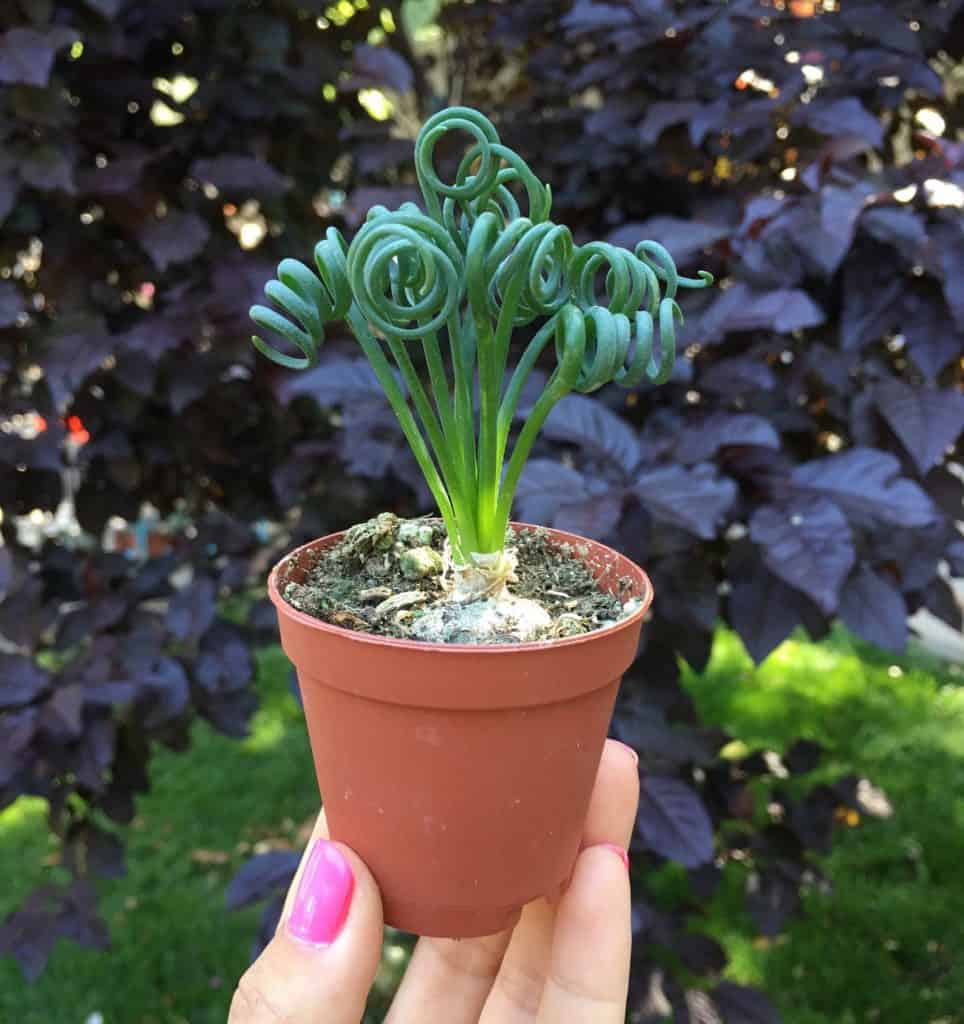 Image via Jacqueline Home Garden
Unlike the others listed, this beautiful plant does not have plump leaves, but thin and whispy leaves that curl tightly at the ends. The Frizzle Sizzle Albuca Spiralis is named for its spiraling of the leaves at the end as they grow longer and longer. This plant can grow to be relatively large, so be mindful of where you put it in your garden and how much space it has to grow.
13. Lapidaria Margaretae — Karoo Rose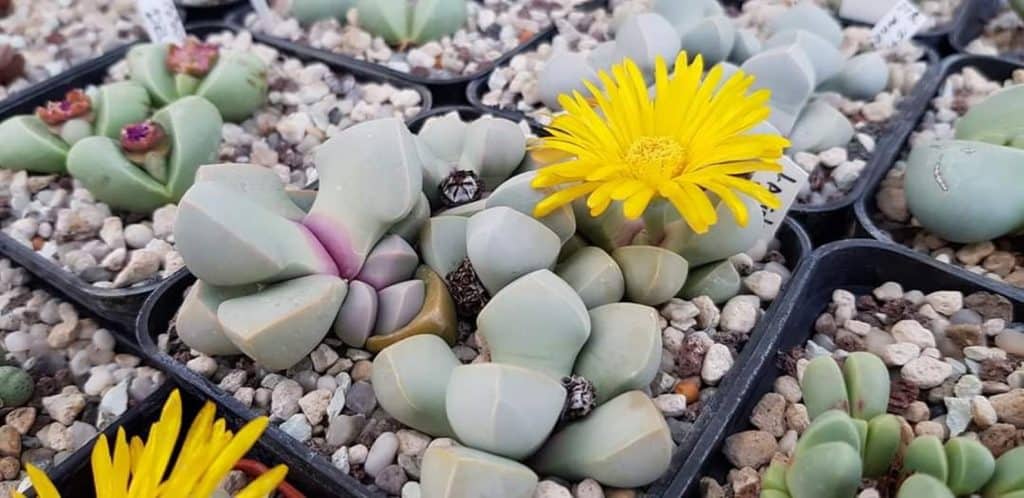 Image via Vin Cactus
This succulent appears plain on the outside, but it's special. The leaves are more geometric than other species and a pale spring green color.
In the blooming season in the fall and winter, these plants can produce beautiful yellow flowers that are up to 2 inches wide. Karoo rose has leaves that grow in pairs, generally up to two to four pairs at a time.
14. Graptoveria 'Bashful'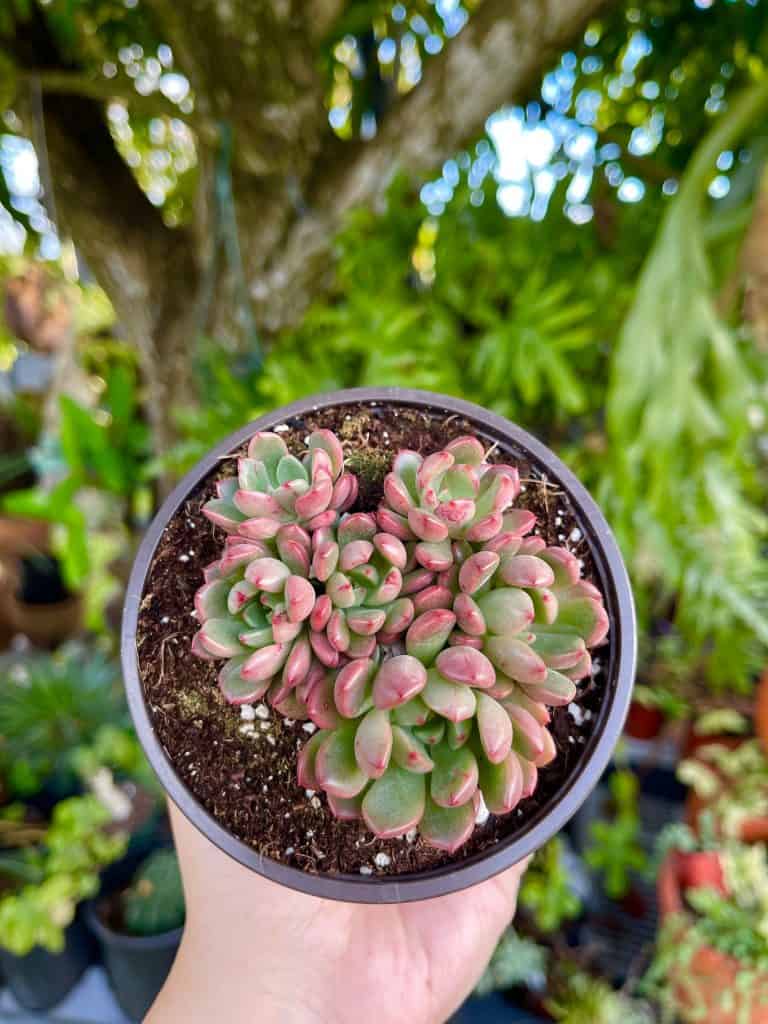 Image via Lily Paradise Flowers
From the Graptoveria family, this is another gorgeous succulent that you can add to your garden. It's a vivid green in the middle and becomes pink tipped at the end of the leaves. These house plants remain small but will grow depending on the size of their pots and how much space they have to expand and mature.
15. Corpuscularia Lehmannii — Ice Plant
Shop on The Next Gardener Inc
The Ice Plants are among some of the coolest succulents you can plant. These plants generally grow in small leaves that resemble pieces of ice, and they can vary in their size and their colors.
This plant is known for growing in thick and in a dark green color. In the blooming season, there are also beautiful daisy-like flowers.
16. Graptoveria 'Debbie'
Image via Queen of Succulents
For those who love the Graptoverias, here is another option for your collection.
This Debbie succulent is simpler than others of the same plant family. This plant has the same structure in its fleshy leaves, but only comes in a beautiful light pink or purple color. This is subtle, but beautiful, to include alongside other succulents.
17. Variegated Ghost Plant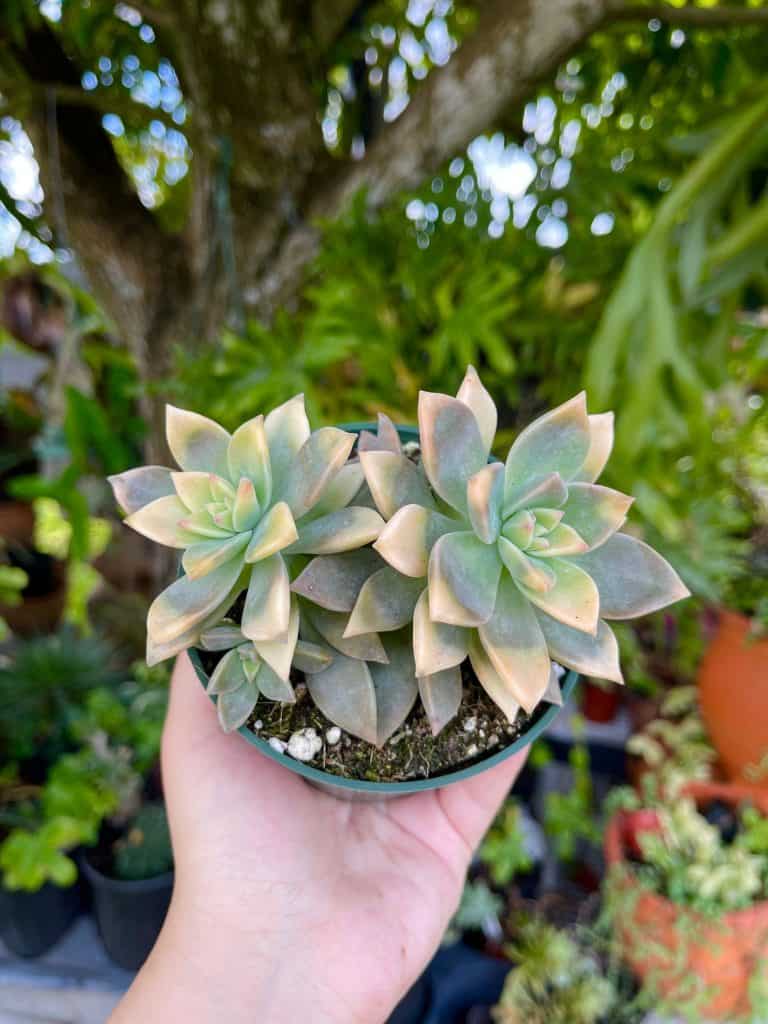 Image via Lily Paradise Flowers
Similar to the Graptoveria family, this plant is known as the ghost plant because of its unique coloration. Instead of being a pastel color, this plant is known for having spots of bright orange or yellow, like a ghostly shape.
Ghost plants stay small and require similar care to other plants like the Graptoveria family.
18. Adenium Obesum — Desert Rose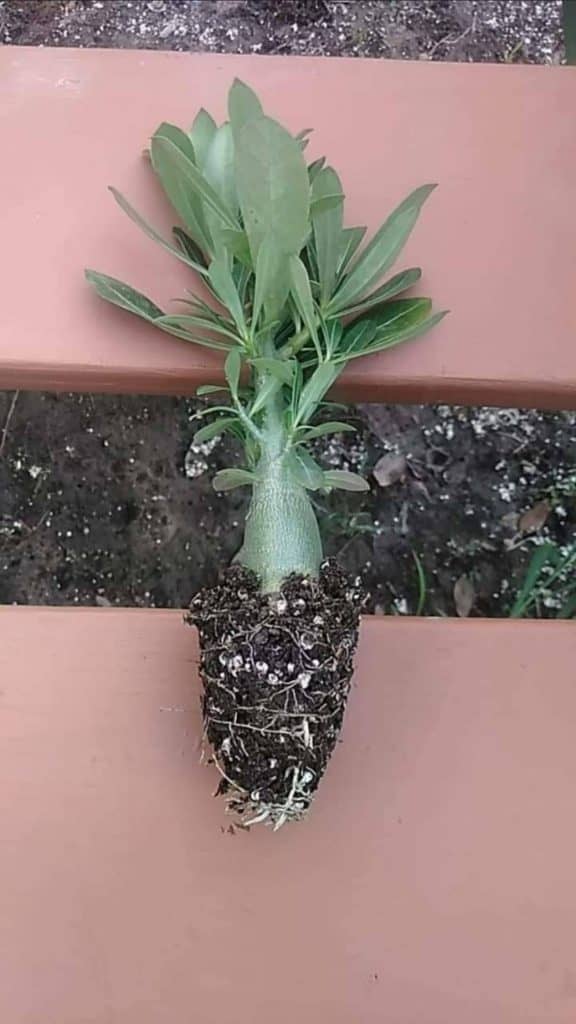 Image via Adenium Depot
The Desert Rose is among one of the most beautiful and special members of the succulent family. It's known for having a swollen stem and bright red or pink flowers that bloom in optimal conditions.
These plants have dark green foliage on the top of the leaves, but light green underneath due to the difference in sunlight. The Desert Rose plant can grow to be pretty tall and add more color to your succulent garden.
19. Variegated Elephant Bush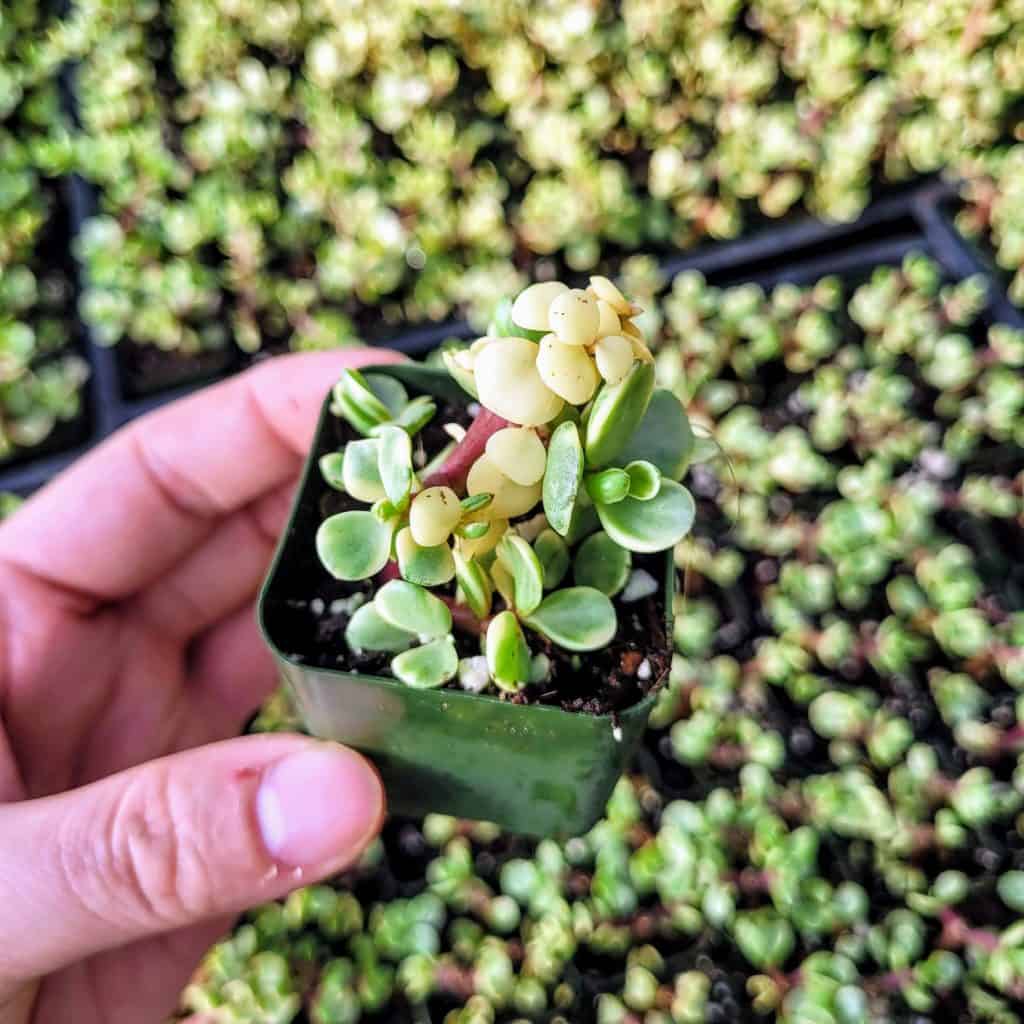 Image via My Succulent Corner
For those who love bushes but want succulents for their garden, the Variegated Elephant Bush is an excellent choice. This unusual plant grows on stems and has small bulbed leaves. This plant has qualities of the Ice Plant and other trailing plants and offers you something special for your space.
20. Rosularia Platyphylla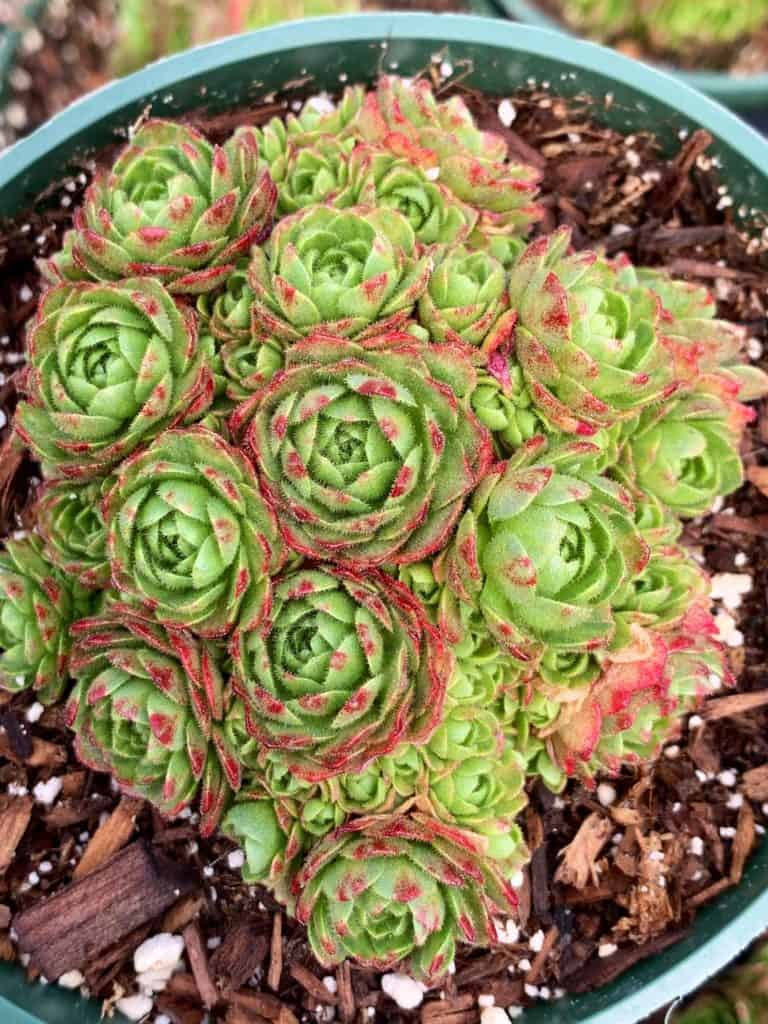 Image via Succulent Creationz
This succulent grows bright green foliage and is remarkable due to its multiple rose-shaped leaves. It grows in clumps together and is related to the Kalanchoe and the jade plant.
The small rosettes are stunning, and there are tiny colored hairs in red or purple that can add another layer of beauty to your spaces.
21. Hatiora Salicornioides — Dancing Bones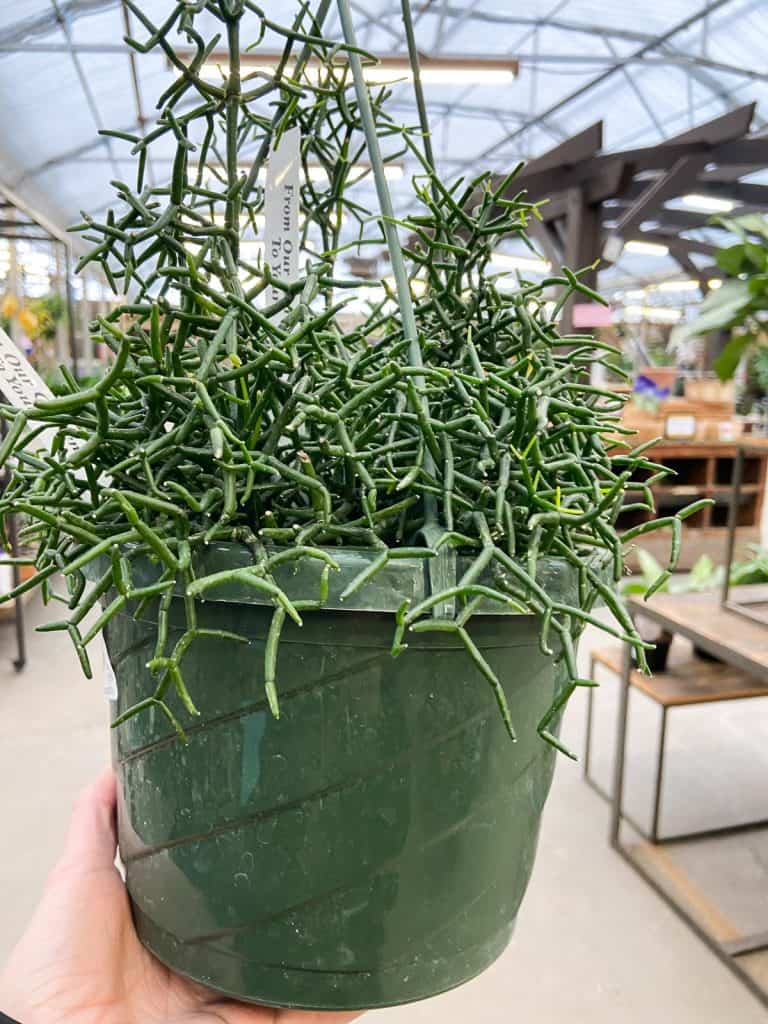 Shop via Native West California
Last but not least, the Dancing Bones might remind people of sea plants, but they are hardy succulents. These plants grow in tall stalks that resemble bones because of their thin appearance. When this plant blooms, the flowers can be orange or yellow in color and are quite small at just 2 centimeters long.
I hope this list of rare succulents gave you some inspiration for new plants to add to your house or yard. Before you purchase a new succulent, head here to learn about the best kind of soil for succulents!
Want a more succulent plant fun? Check out these 21 pink succulent plants, this collection of flowering succulents or these stunning purple succulent plants! Or if you want a hanging succulent, check out this post!