Do you have plants just about everywhere and plant clippings in cups and vases all around your home? Then today's post is for you! let's talk propagation stations!
What is a Propagation Station
A propagation is simply a vessel to propagate your plants! This can be as simple as a mason jar or drinking glass or better yet – a proper propagation station dedicated for your plants.
Propagation stations can be a variety of sizes. There's larger ones for bigger plants (like monsteras or snake plants) and smaller ones for plants like pothos or spider plants.
Propagation stations can also be used for other things too! Flowers, dried floral or even empty as decor.
15 Propagation Stations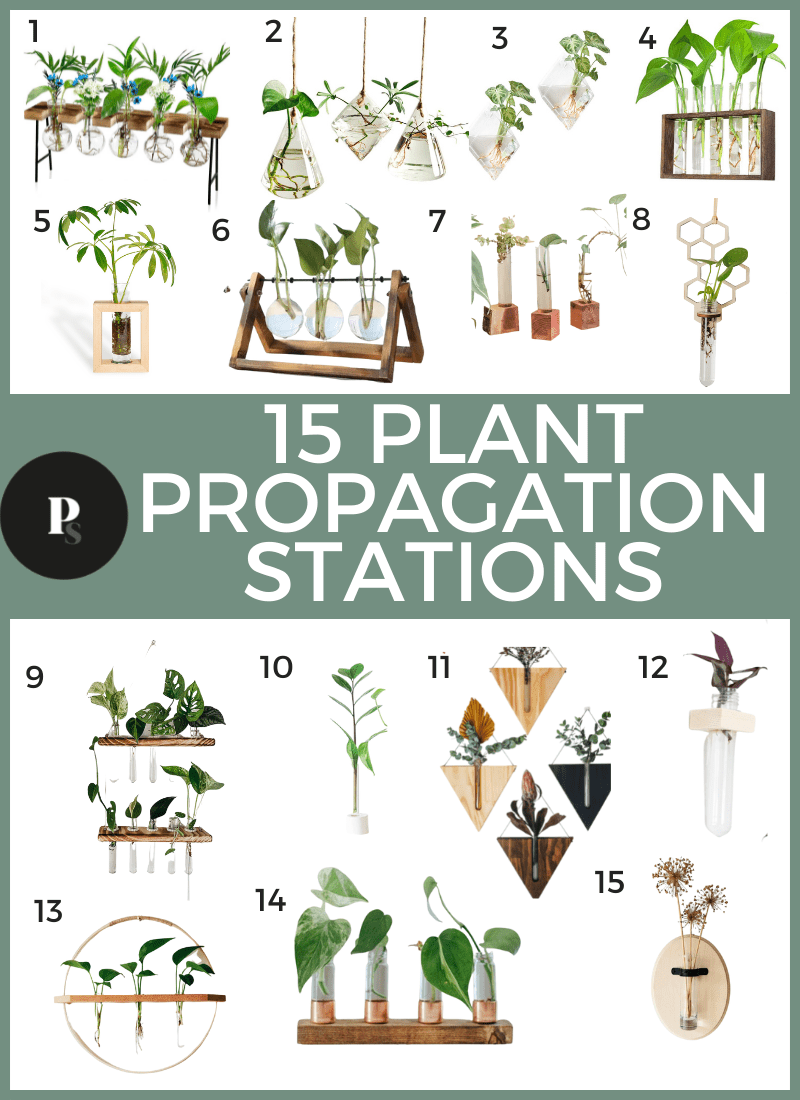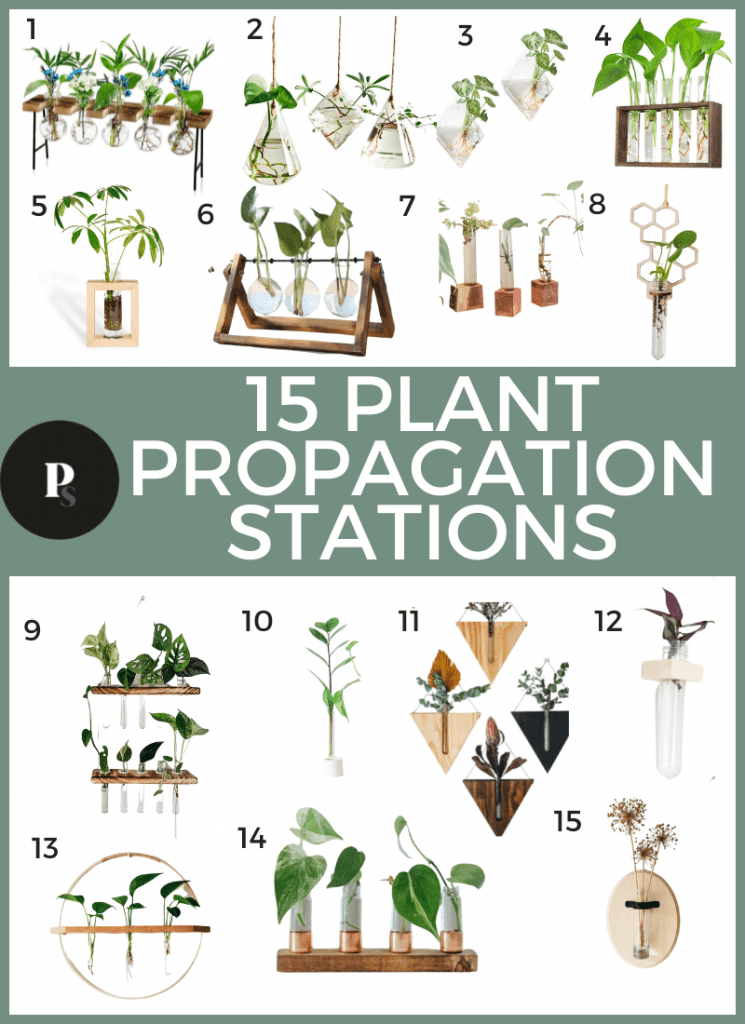 Paisley Plants is a participant in the Amazon Services LLC Associates Program, an affiliate advertising program. This post may include affiliate links which means I may earn a small commission if you shop using the links below at no additional cost to you.
This gorgeous desktop propagation station is as functional as it is beautiful. With 5 different glass bulbs you can keep many plant clippings here! The stand itself is 13″W X 3.1″D X 5″H, making it a prefect size for your desk, side table, or console.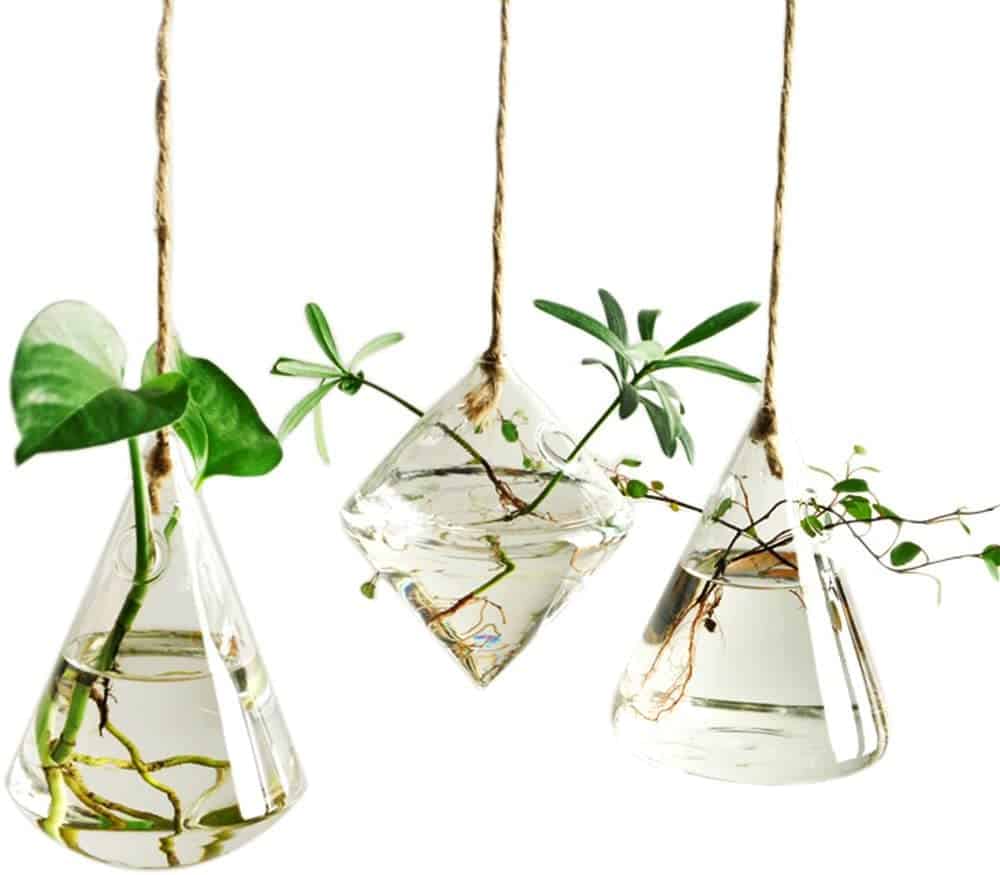 This trio of hanging plant propagators are perfect to place in a window! Theses come in a water drop shape, triangle shape, and diamond shape. 3.3 feet of rope is included with your purchase making these very easy to hang!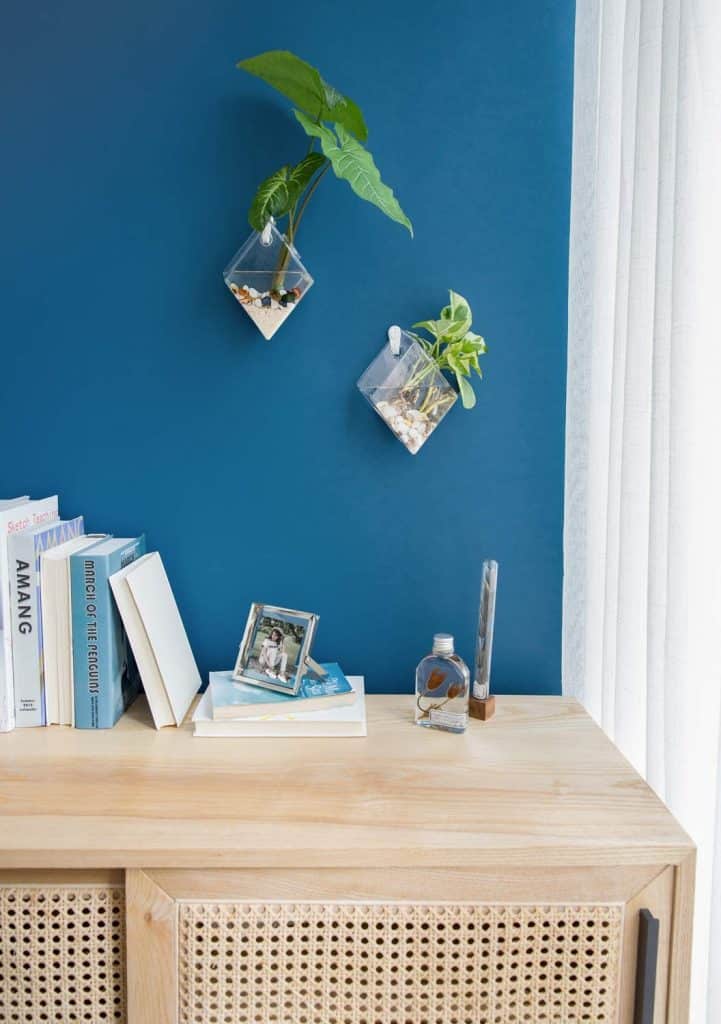 We love these diamond shaped wall stations! These glass shapes have a small hole in the back that allows you to hang on any wall via a nail or hook. These are perfect if you live in a home that doesn't have much extra flat space to place a stand-style propagation station – utilize the vertical space in your home!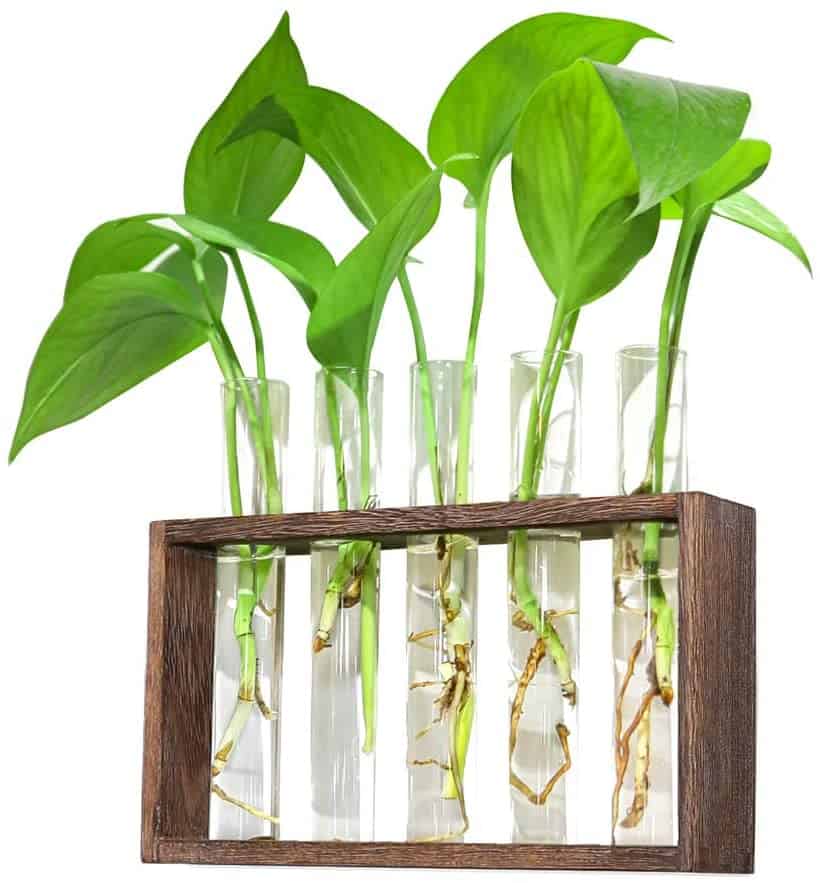 Keep an eye on your plant roots with this pretty station featuring five test tubes! We love the simple wooden holder that creates a frame for your plants. The wooden stand is 8.7″L×2″W×5″H.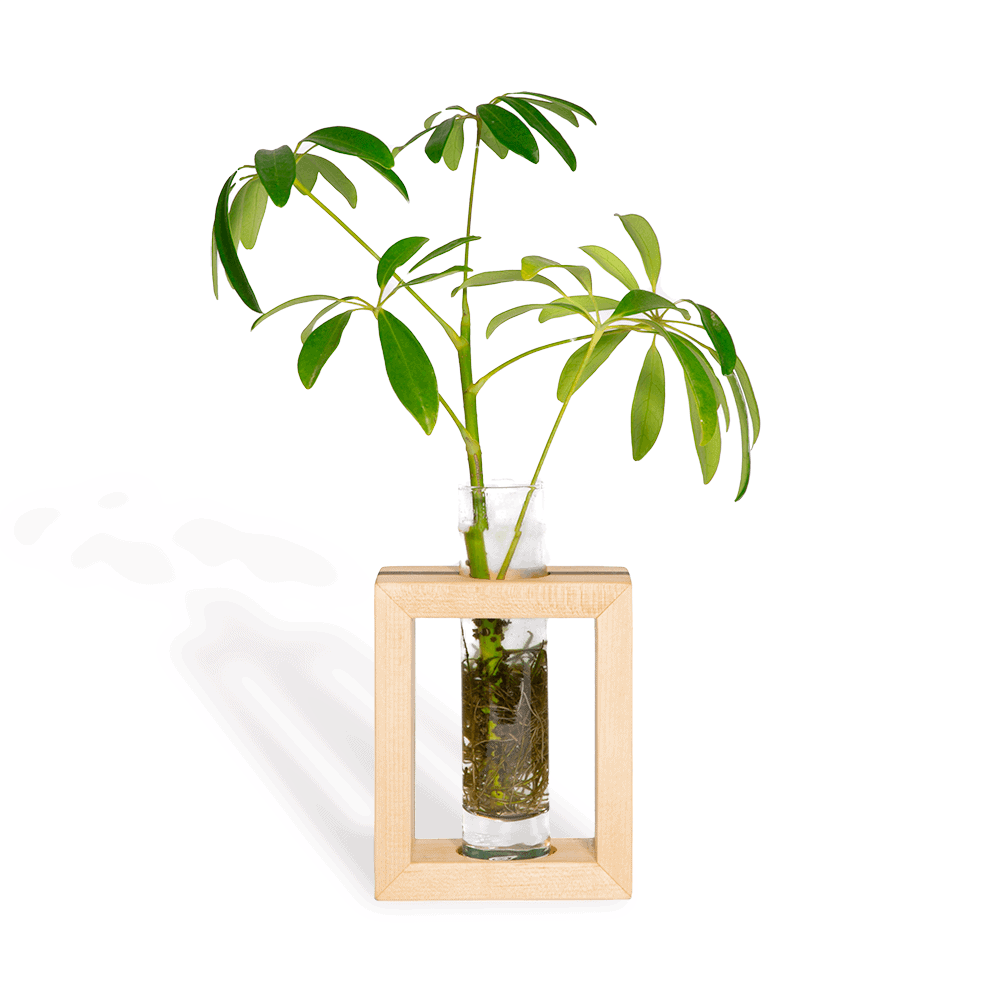 This beautiful artisan made propagation station is one of my personal favorites! This is a larger propagation station that is great for monstera plants or other larger plants.
Each of these propagation stations are handmade in San Diego!
This bulb style propagation station features glass, wood, and metal! We love how the three different elements work together to create this pretty plant holder.
This station requires some simple assembly upon purchase, but it is definitely worth the minor inconvenience! This is perfect for a small spot.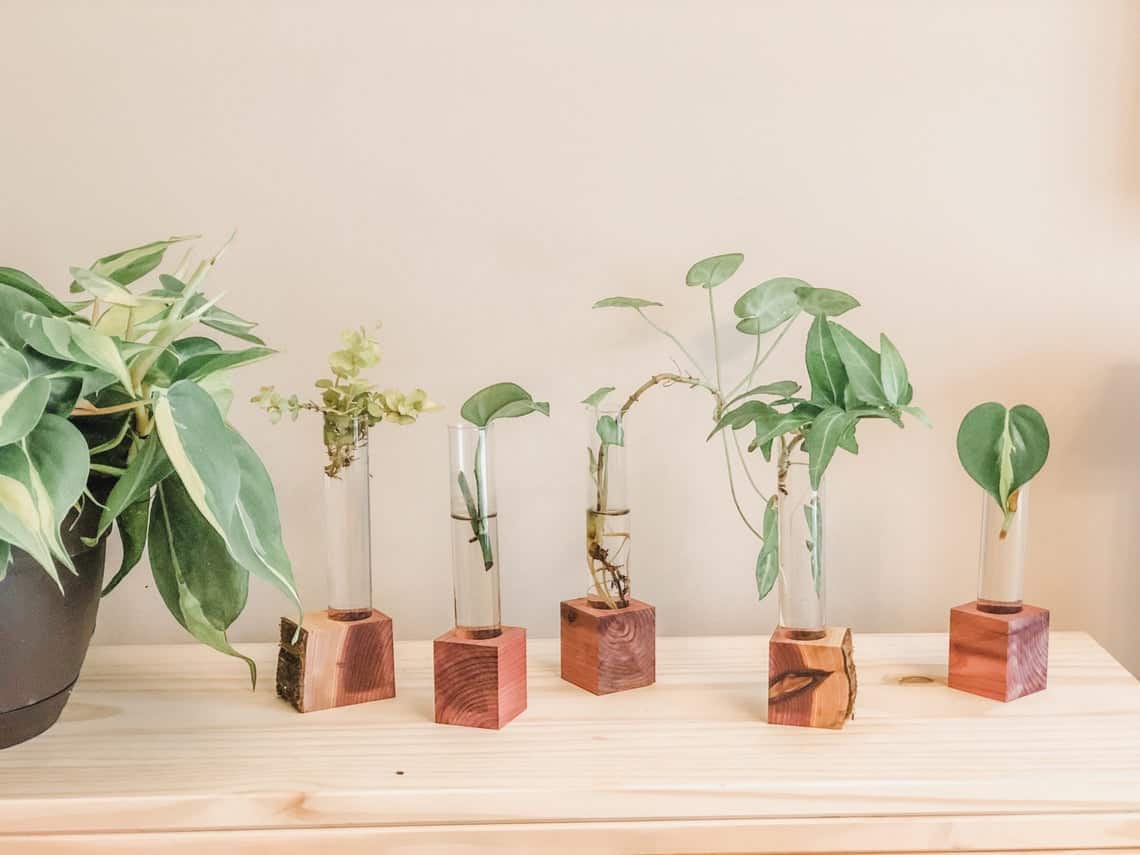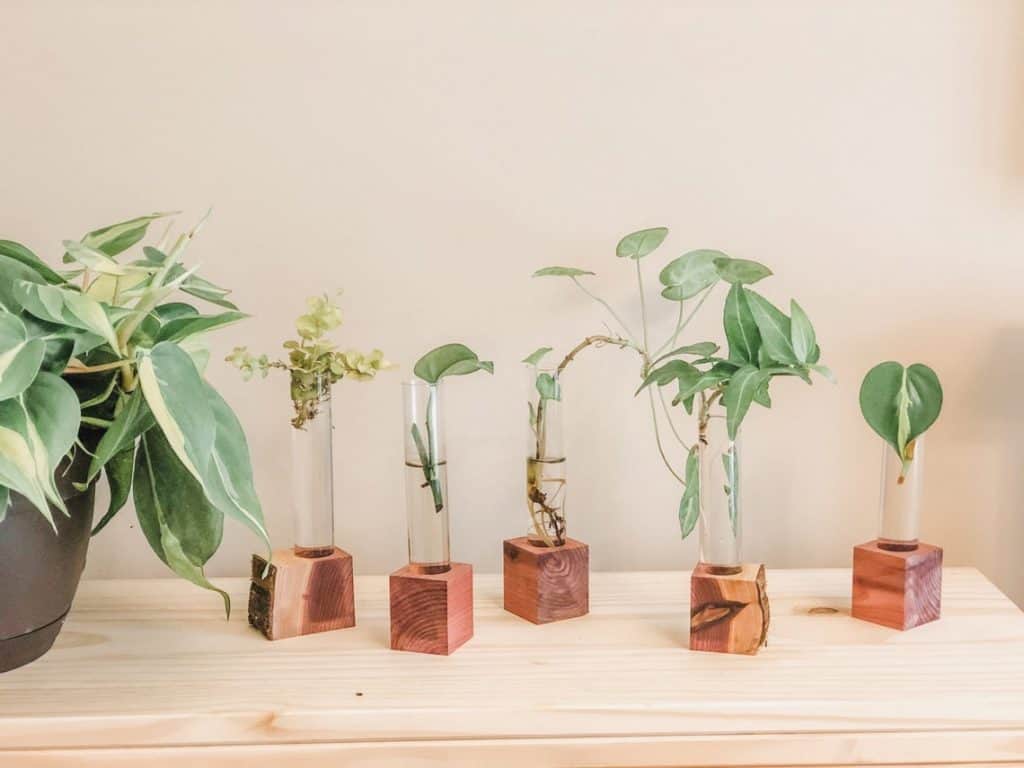 We are in love with these live edge cedar wood plant propagation stands! You can choose anywhere from 1-7 tubes, making this perfect for someone with one plant or a whole nursery in their home!
These are handmade from an Etsy seller, so you can purchase with confidence and know that you are supporting a small business.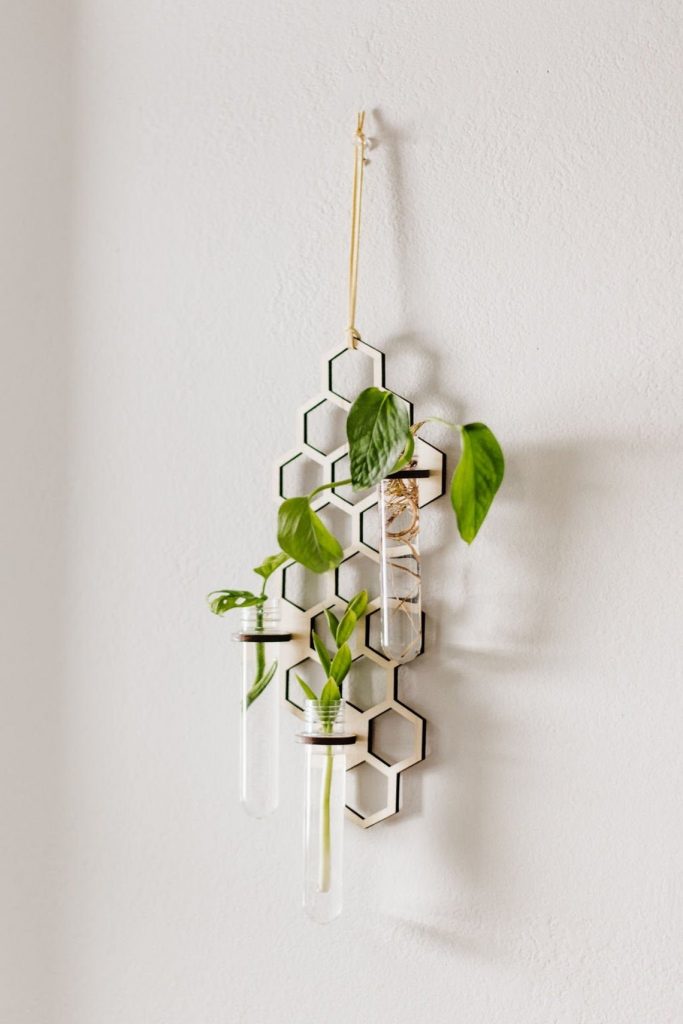 This large wall hanging propagation station is perfect for plant lovers! This honeycome wall hanging comes in two different sizes you are sure to have a spot to hang this.
We love that the test tubes are actually plastic so they won't break and are easy to clean. This is handmade on Etsy!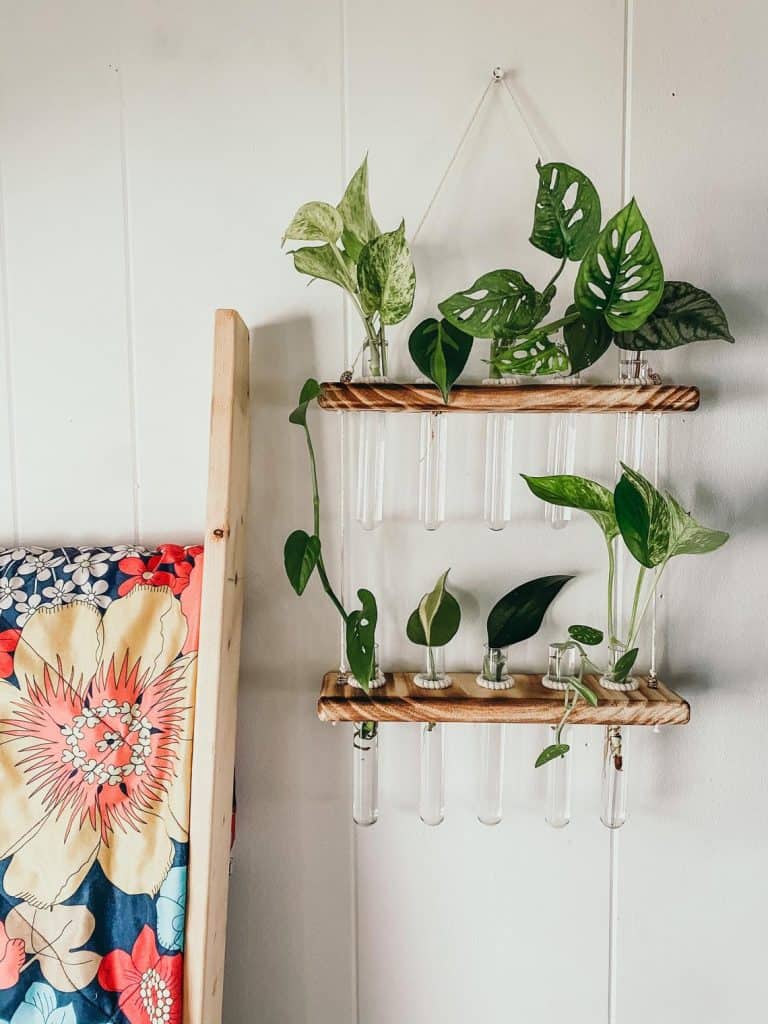 Do you have a house full of plants? You need this wall hanging plant station! This gorgeous two tiered plant propagation station has ten test tubes for all your plant babies.
This is handcrafted by an Etsy seller and comes with a cream cord and wrapped o-rings.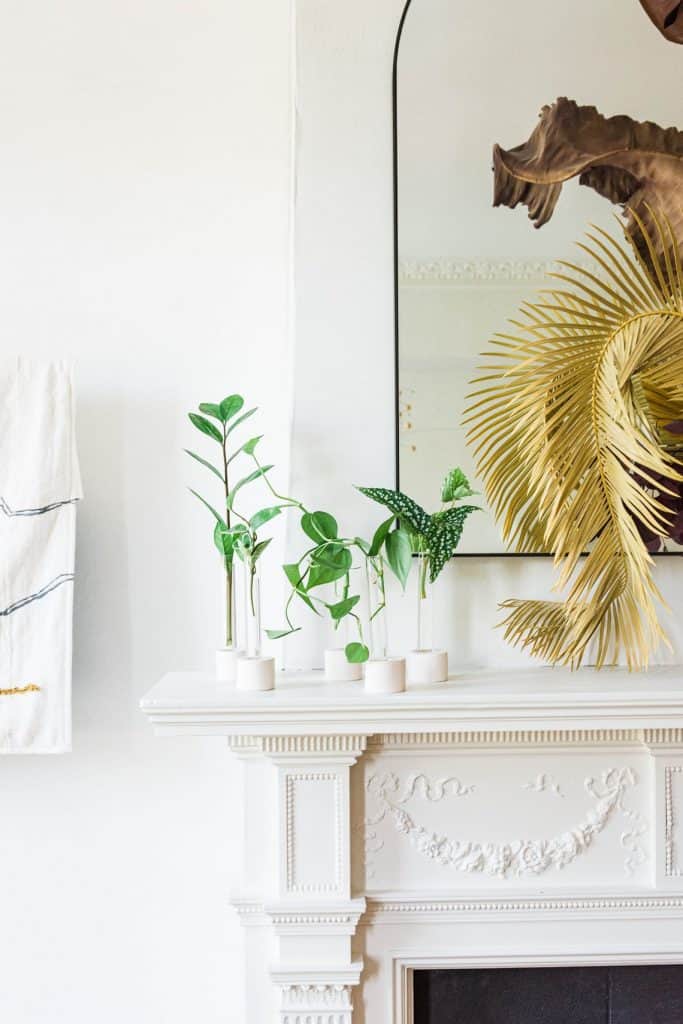 If you love neutrals in your home this is for you. These handcrafted ceramic glass tube holders are both minimalistic and beautiful.
The ceramic vase has a waterproof matte finish and is fused together with the glass making this one piece. This comes with a cleaning brush!
If you want something a bit more unique, try one of these! Each one is handcrafted individually in responsibly harvested timber from sustainable forest from their home studio in Australia.
Test tubes are removable for easy cleaning and they're lightweight for easy hanging!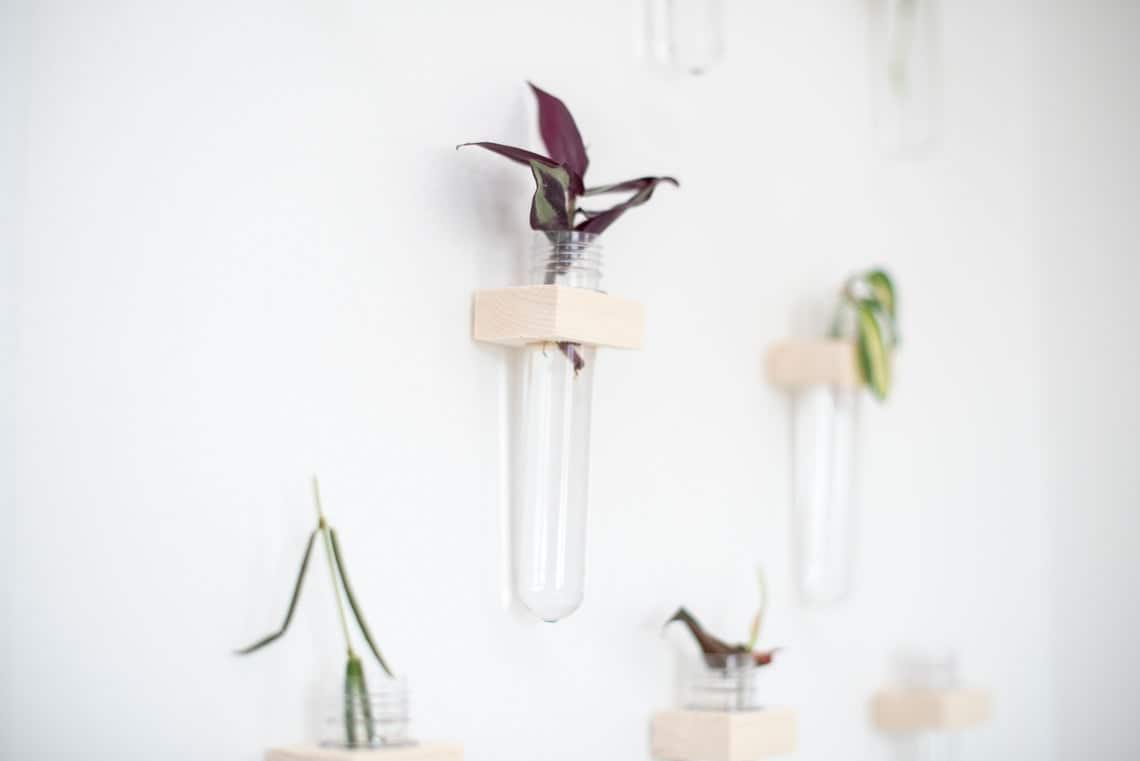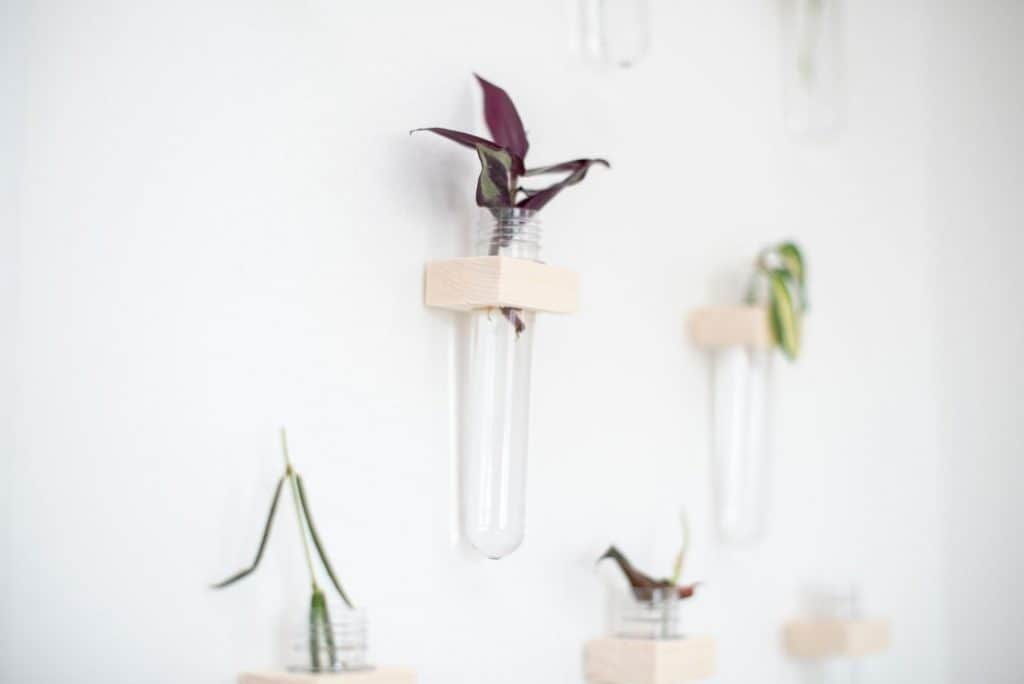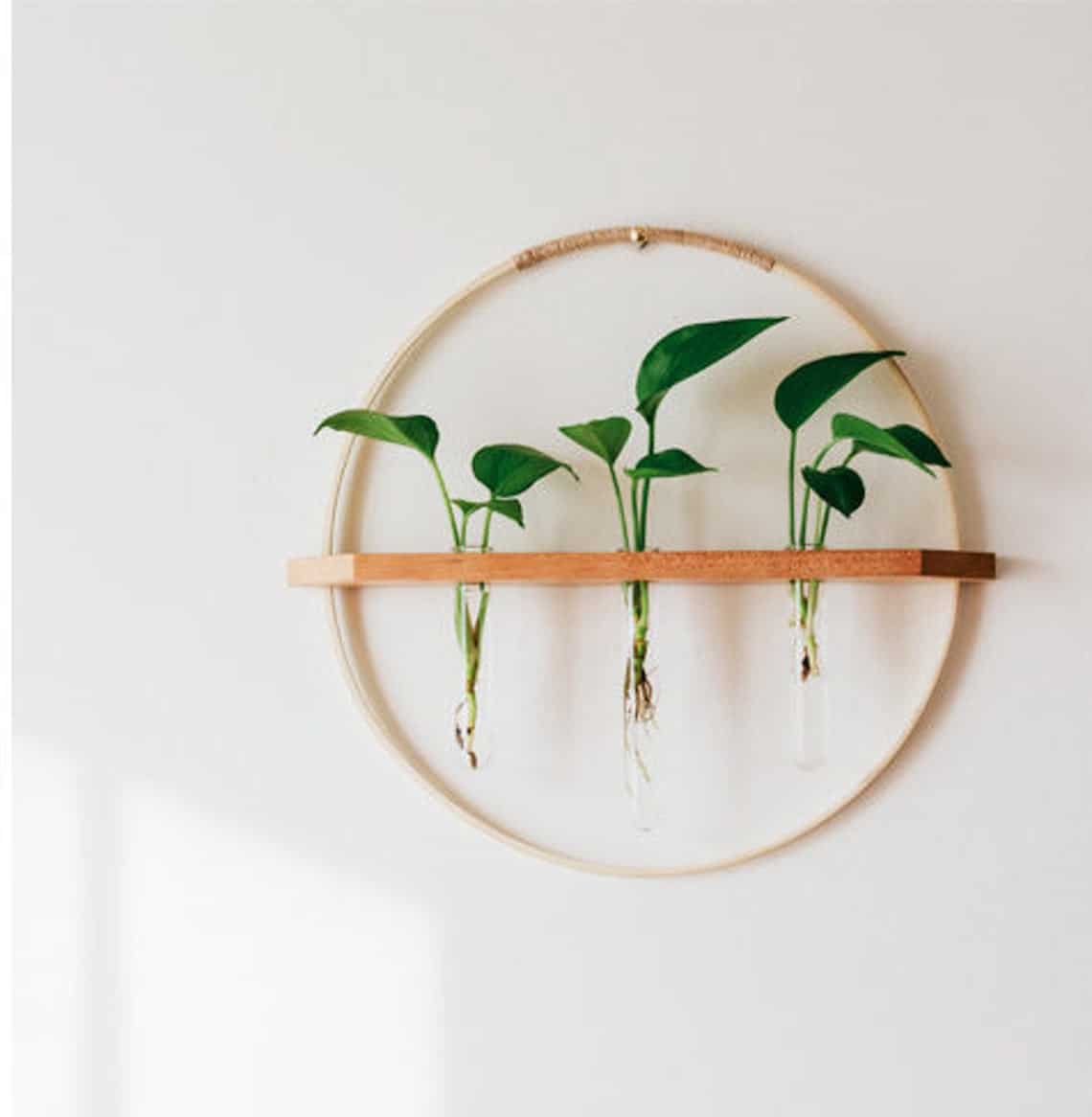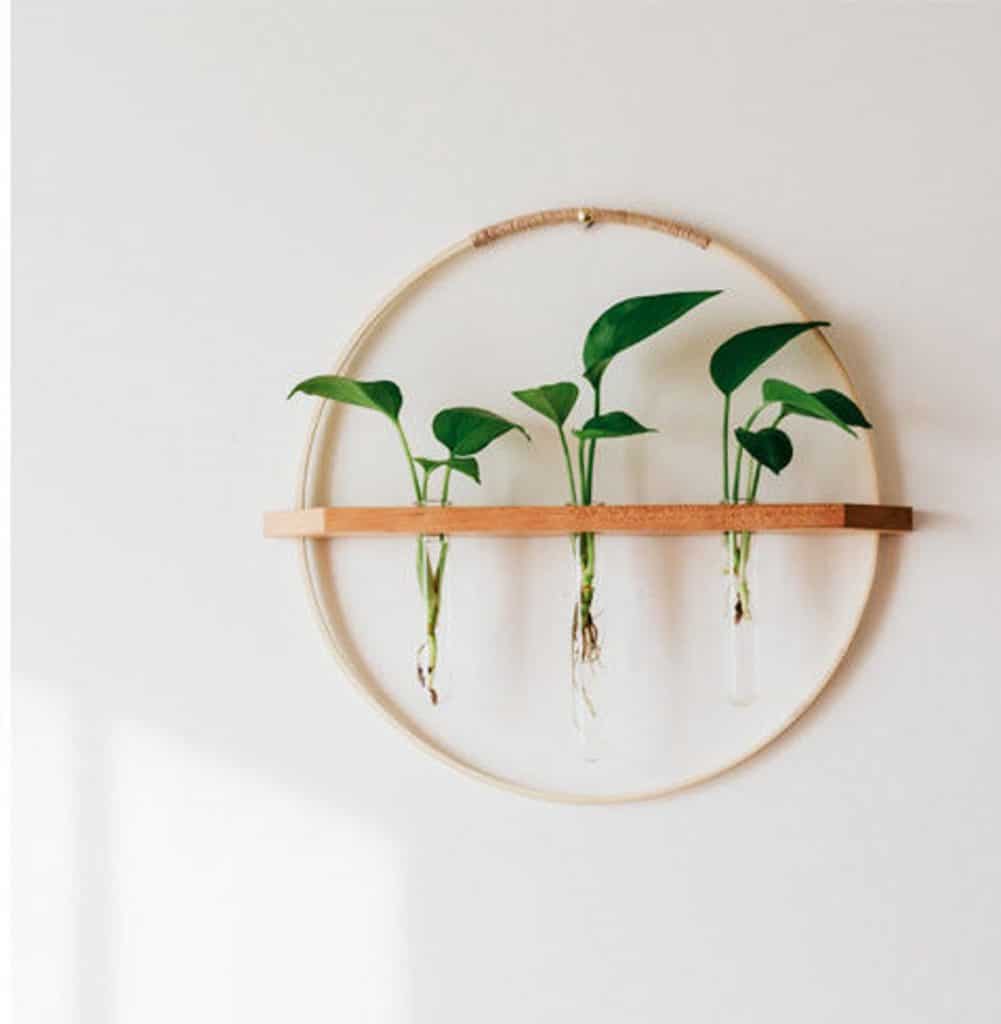 This handcrafted cherry wood plant propagation station is as much an art piece as it is for plants! We love how this adds some elegance to your home while also providing a place for your plant babies to get roots. This station comes with your choice of one or three tubes.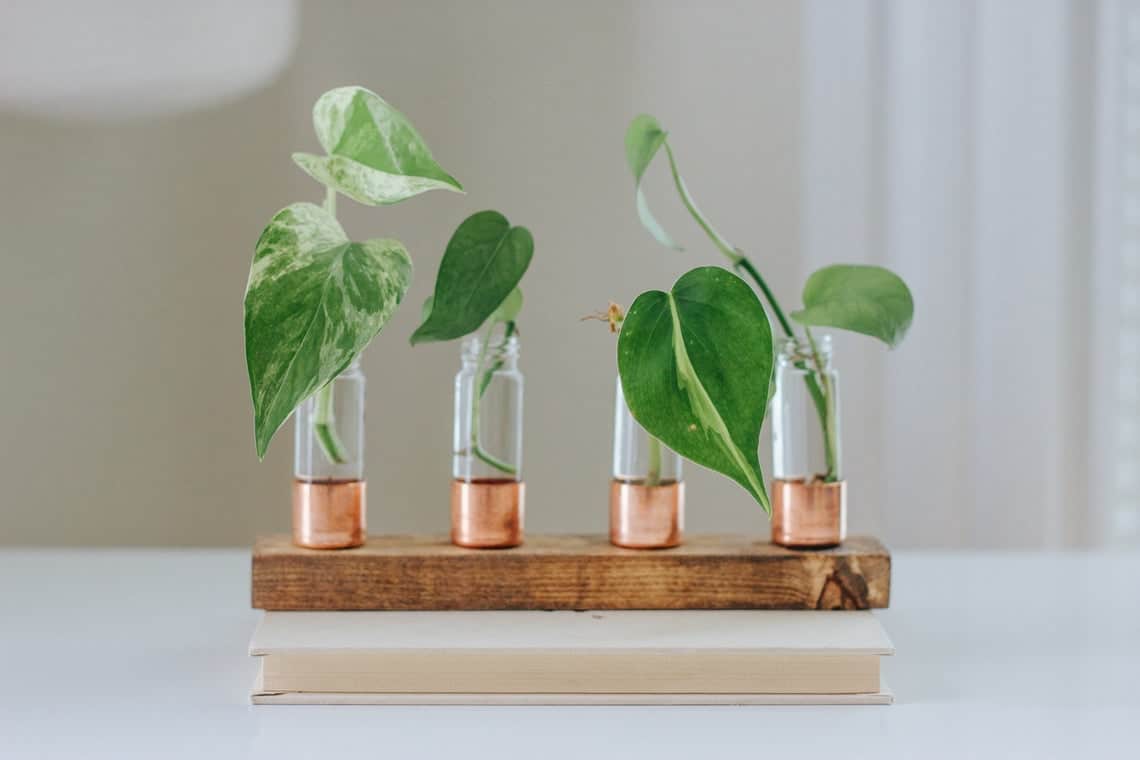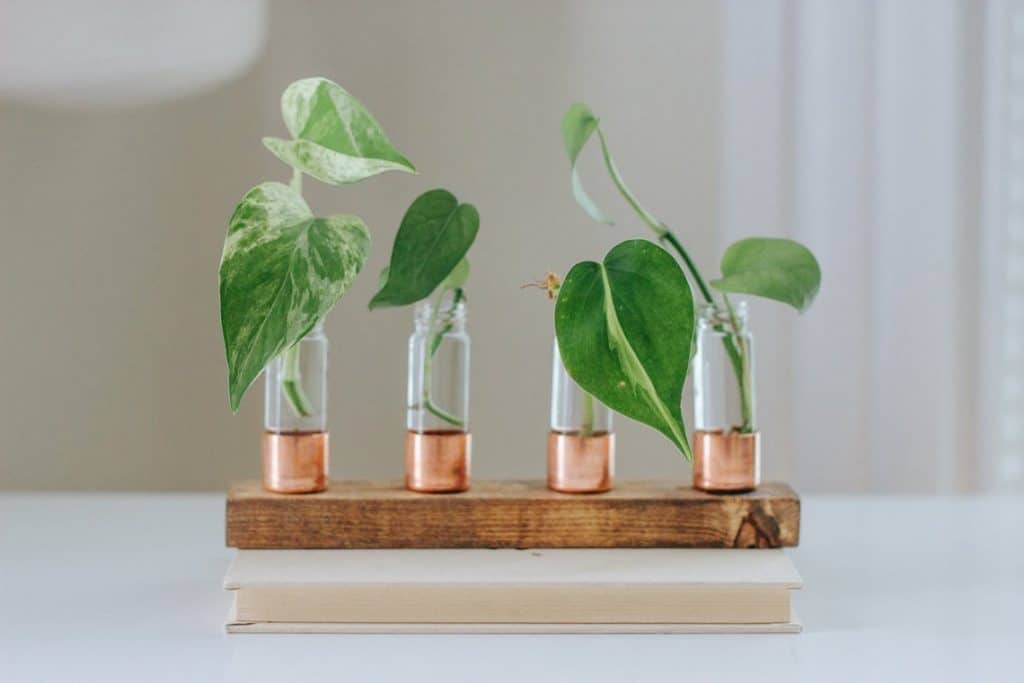 This is a small plant propagation station that comes with 4 glass vials that are dipped in copper. Please note that the 8″ long wooden stand will be shipped to you unfinished – you can leave it as it is or stain it or paint it the color of your choice!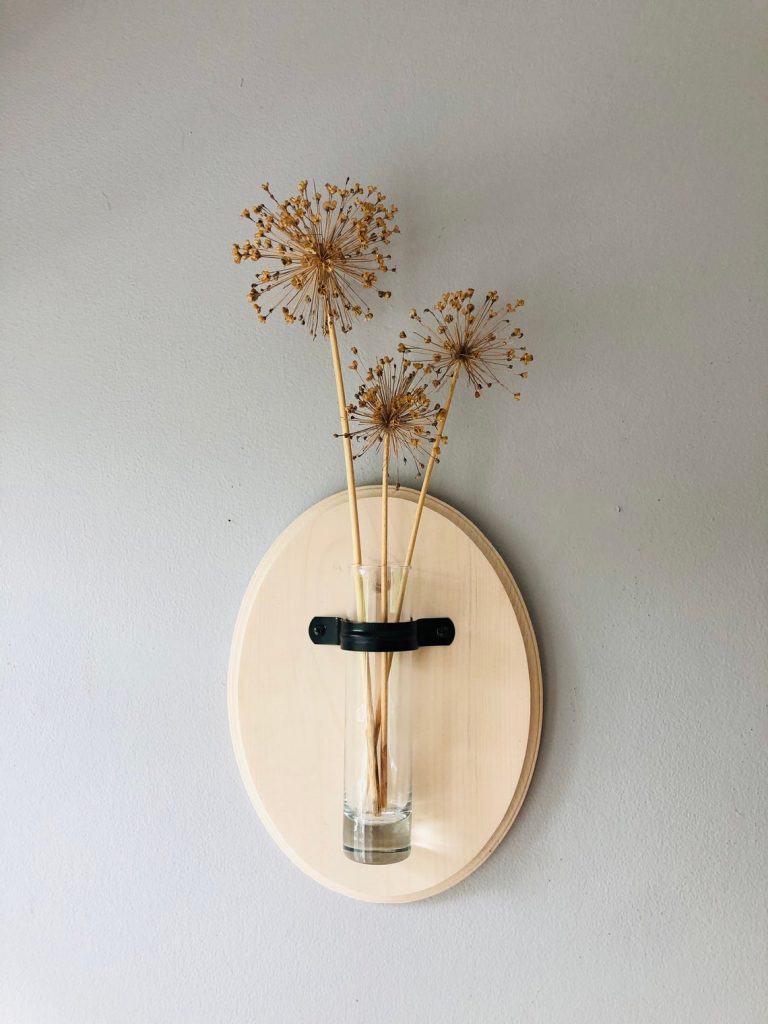 This wall mounted vase is such a fun way to display your plants clippings (or flowers). This wall vase is handmade by an Etsy seller and has a wide variety of plaque options. You will be sure to find one that fits your style and home decor!